07-06-07
Felix Lammers & Yasmin Heinz
This post is to introduce a new section in the blog, Duets, which is dedicated to all the succesful duets among the fashion industry (photographer/model, photographer/make-up artist, designer/model, designer/photographer, designer/make-up artist etc.). Actually we are the first to know the greatness of working in duet as we are running this blog together!
Let's talk about the first succesful collaboration we want to highlight: photographer Felix Lammers and make-up artist Yasmin Heinz. We discovered them in Tush #2 2007 and looking at their editorial, Lucy Skywalker, we felt the need to check both Yasmin and Felix portfolios and then realised they share many other stories. Looks like there is a real team work.
Capturing motion (I could even say turning motions into moments), seems really important to Felix, whatever it is -hair, clothes, characters poses- which is often balanced by a relaxed, sometimes empty background. Also body architecture, with emphasis on bone structure, shapes which brings a three dimensions effect.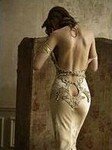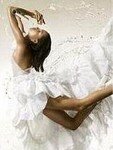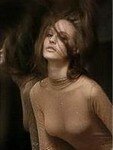 all pictures from Tush excepted third from Sunday Times
Yasmin plays with textures and creates a stunning contrast between clean faces with definite shapes and raw make-up, that sometimes give the impression it has just been laid on the skin.
Both create a picture that is at the border between rough and really sophisticated.
There is real diversity among their collaborations though, with different moods, which makes their work's unity even more striking.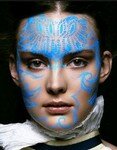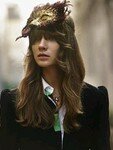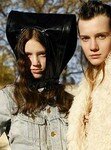 Editorial pics rom Tush, Tank, Dedicate
models: unk., Natalia Vodianova, unk. , Eva-Helene Skarvig, unk.
To us, their respective qualities are just perfect for that theme and it looks like the realization of that timeless character's vibe we've already felt in many previous editorials.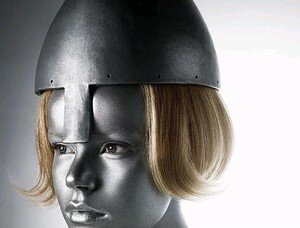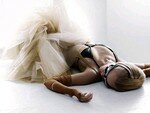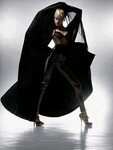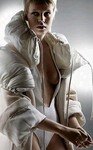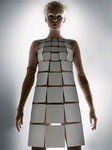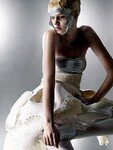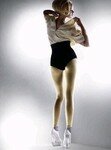 editorial from Tush #2 2007
model: Leona Axelsen-Ringström
He has captured the model's motions with much precision; she brings a vibrant sci-fi touch to the make-up putting the emphasis on the eyes expressions and playing with silver skin mixed to blond (nearly golden) hair.
Another brilliant editorial is the one with Rianne ten Haken also from Tush. No futuristic details but a rather intimist atmosphere...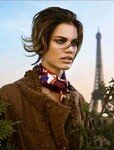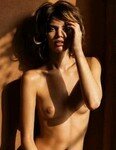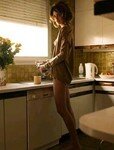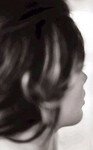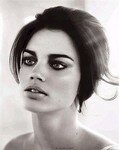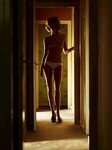 Editorial from Tush
model: Rianne ten Haken

Visit their portfolios here:
http://www.felixlammers.com
http://www.dwmanagement.co.uk/
Commentaires
Poster un commentaire