03-12-07
The fresh and the freshest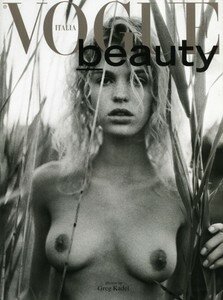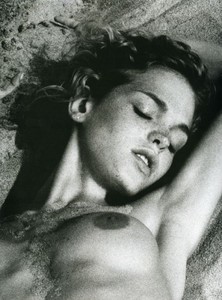 Erin Heatherton in Vogue Italia by Greg Kadel, courtesy of Joy Models Milan
Press reviews are always unequal. All depends of what magazines are out and what's actually inside them. Sometimes it leads to an unexpectedly rich press review, sometimes to a quick text that seems to say "press is alive but..." and makes us feel a bit uncomfortable until the next round (the next month) is coming out. This time it's all about the fresh and the freshest. Some picks of them months, some picks of the week and some exclusive hot news. Count Mixte as the mag of the months, L'Officiel Paris as this week's discovery and a small exciting preview of Vogue Italia's december beauty ed as the exclusive part of this press review.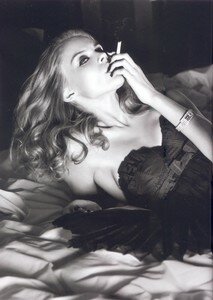 Jeisa Chiminazzo in Mixte and Viktoriya Sasonkina in Stiletto
Besides is a ton of info to keep in mind. First, as we've said Mixte is the one to buy right now, let's say the new or rather new generation of models is doing well and include in that package names like Angelika Kocheva, Diana Moldovan, Egle Tvirbutaite, Edita Vilkeviciute, Jenny Sweeney. They are now showing an impressive editorial power after one or two brilliant runway seasons. In the same time some "older" models like Colette Peshekhonova or Jeisa Chiminazzo are proving once again how timeless they are and doesn't suffer at all from being next to the hottest newbies. Other highlights include the busy beauty Valeria Garcia sharing an ed with Britni Stanwood as well as some Elena Melnik pictures to complete an awesome casting.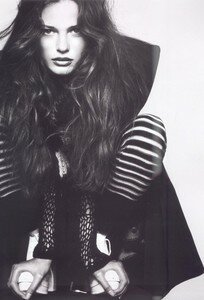 Edita Vilkeviciute, Angelika Kocheva,
from Mixte dec-jan '07/08 issue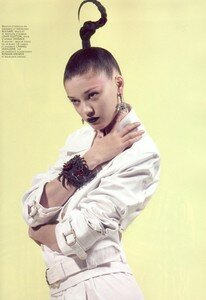 Diana Moldovan, Jenny Sweeney in Mixte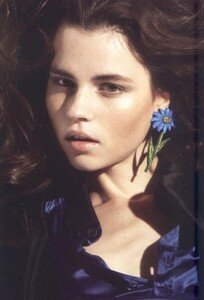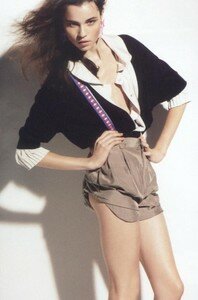 Egle Tvirbutaite in Mixte, Jewellery by Rachel Gilman
Next step in this extraordinary, fairy december magazine-mania is Stiletto, winter issue which gives another bright spot to the Ukrainian rising-star of the moment Viktoriya Sasonkina. Consider her as the most expressive model you can find, the one who's melting cuteness and edginess the most natural way we've ever seen. No wonder this is the editorial that made us buy the mag without hesitating. Though, if Vika's charms are far above the other contents, a twist of Reid Kastyn, a touch of Trish Goff and a tad of Anett Griffel among others are warmly welcome too.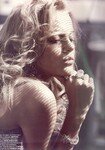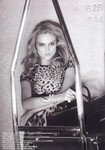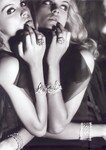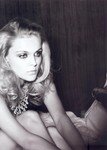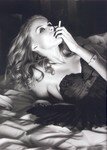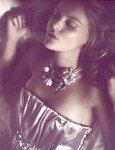 Viktoriya Sasonkina from Stiletto
L'Officiel is the dark horse of this month and you'll easily know why. A huge amount of editorials including some bright ones. Ekat Kiseleva is leading the whole pack, with nine pages of eye-catching pictures. Sounds like a stunning wave of Ekat's work following her 10 magazine's latest cover. Some unknown ones in this issue too, and not bad ones, a beauty shot of Yana Karpova and some Olesya Senchenko.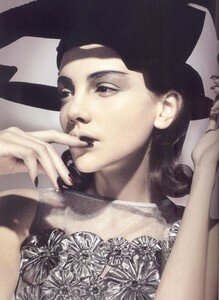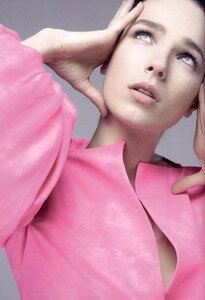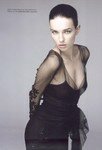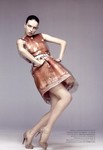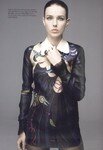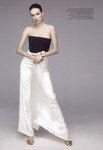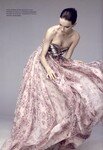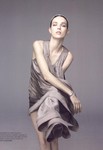 Olesya Senchenko, Ekat Kiseleva from l'Officiel dec-jan' 07/08
Then the freshest news we can have right now. About Vogue Italia. As far as we know, there shouldn't be any models supplement this year and we're a bit disappointed. But there are some beauty pictures of Erin Heatherton to warm-up the atmosphere.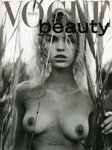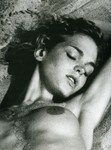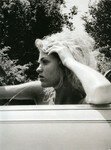 Erin Heatherton in Vogue Italia by Greg Kadel, courtesy of Joy Models Milan
Other press news include Shannan Click and Alison Nix (explosive combo, isn't it ?) both at their very best in Flair's limited edition. Sounds like a gift at this period of the year. Looks delightful. And some Kinga Rajzak invasion to been seen here and there including some high level editorials in both Qvest, 10 and Vogue Paris. Without forgetting that the delicate and delicious Margaryta Senchylo is heartbreaking (once again !) in this latest issue of 10 which should also include a stunning editorial featuring Giedre Dukauskaite. Well, that's all for now. And that's not bad. More than that would be too much, let's just enjoy this magazine cornucopia. Until Numéro comes out !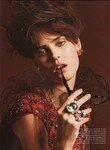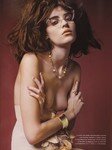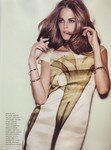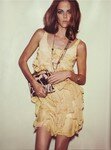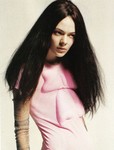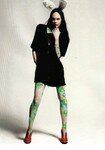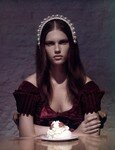 Alison Nix, Shannan Click from Flair limited edition (scanned by Blackangel, thank you!)
Kinga Rajzak from Qvest, Giedre Dukauskaite from 10
Commentaires
Poster un commentaire