14-12-07
Press review !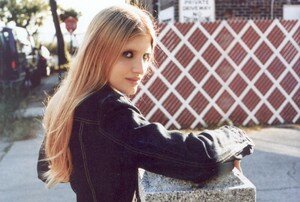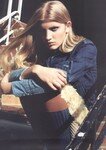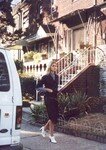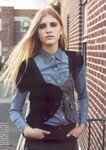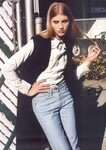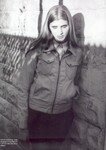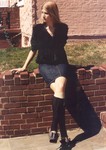 Eugenia Vidal by Detlef Schneider, styled by Tamara Rothstein
My favorite Supreme girl is in the latest issue of Qvest (the issue with Irina Lazareanu on the cover and twice in editorials). I was ecstatic in the bookshop when I discovered Eugenia was inside, I had a big, big smile and was holding the magazine in my arms the same way I would have done with a treasure. Actually I had found a treasure, she's a treasure, a rough diamond with her heartbreaking slight smile on her face contrasting with her melancholic gaze and leopard pants. I looked at the editorial again and again at home, her expression almost makes me cry. Those emotions make me look forward and go ahead, feed my imagination and my projects for a near future. Can't tell you more, time will tell. And we are never aware enough of how fast time is running in the fashion industry. Keep an eye on your watch and fasten your seatbelt. I was also glad to see some new stuff with Francesca Pollard – yes, Freckly Fran who made a stunning comeback in New York this season – and Drielly Oliveira. But after Eugenia Vidal I didn't need any other reason to buy the mag.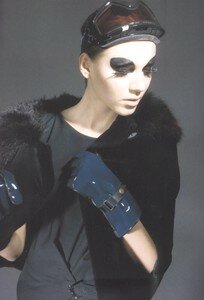 Sveta Egorova by Juanma Moncloa, styled by Carlos Diez Diez
…and some other magazines were just sweet and relieving after this highly emotional moment, some small mags from France, from Spain are just safe signs of a vivid modeling industry that still leaves room for talented, young or underrated girls. Vanya from IMG New York reaches Standard (the mag we love to read, not only another pretty picture collection) and Sveta Egorova outshines her mates in Neo2. In the same mood, Vogue Brazil is another must-buy for me with Luana Teifke.
Other highly exciting news are also from France with magazines like Citizen K and Biba. Models castings in Citizen include girls like Alex Sandor, Giedre Dukauskaite and Anna de Rijk in an editorial by Sol Sanchez & Boris Ovini (hair by Wendy Iles), Isabel Neumair and Eva Poloniova by Gregory Derkenne and - our favorite - a special one dedicated to Paulo Melim Andersson (Chloé) featuring our beloved Tany Chubko shot by Boris Ovini. Plus another one with Bobbi Wiens at her best, also shot by Derkenne. Biba outshines the other low-prices and pocket-size magazines with a marvelous story by Sarah Moon featuring Kinga Luk (once again and we can't get enough) and Anais Pontier, as well as two others with Georgie Baddiel (at Success) and Anastasia (at City). Like a happy ending for 2007. Now working on some huge model fireworks for 2008. Cheers !
Commentaires
Poster un commentaire