11-02-08
On the rise !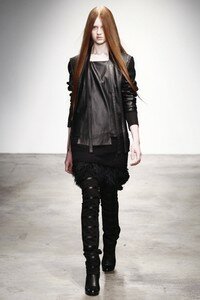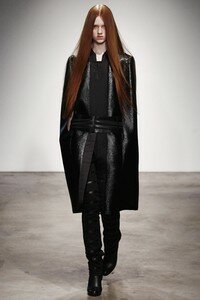 Camille (New York Models) at Rad Hourani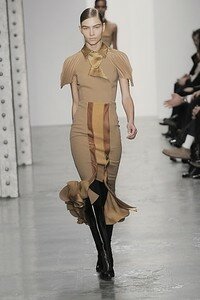 Aline (One Model Management) at Jonathan Saunders and Calvin Klein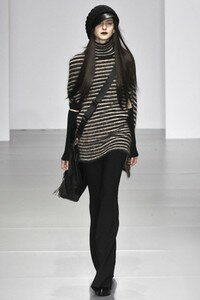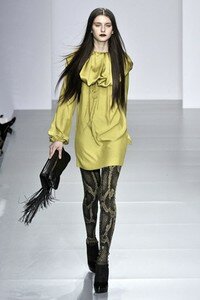 Regina (First Model Management) at Jaeger London
We love that. When three of our favorites of the season get the best shows and catch the eyes of the most famous casting directors and designers. The cards are now on the table, Camille was the exclusive girl to close Rad Hourani's heavily talked-about show at the end of NY fashion week (yet the all-exclusive girl of the show was Rena Donaldson, from Mode Models to New York Models). Aline was our last-minute addition to our favorite for the shows as she just didn't disappoint. Jonathan Saunders was a good place to be this season (guess who did the casting, once again) and sure, appearing at Calvin Klein doesn't hurt. Now that London has begun, another favorite is having her moment (or starting to capture the attention): Regina. We're in love since the day we've introduced her here. Beginning with Jaeger, already followed by Sinha Stanic with more to come.
And that's not all. Most of our darlings are having such a wonderful season. Heidi Mount, Karmen Pedaru, Kelli Lumi (starting the season with Jaeger !) and Viktoriya Sasonkina (Marc by Marc, DKNY and Erin Fetherston for her first week in NY and already taking London by storm) are just where we expected to be and much more. Having a good season and even beyond.
Commentaires
Poster un commentaire