07-02-09
Two Lanvin Girls, One Masterpiece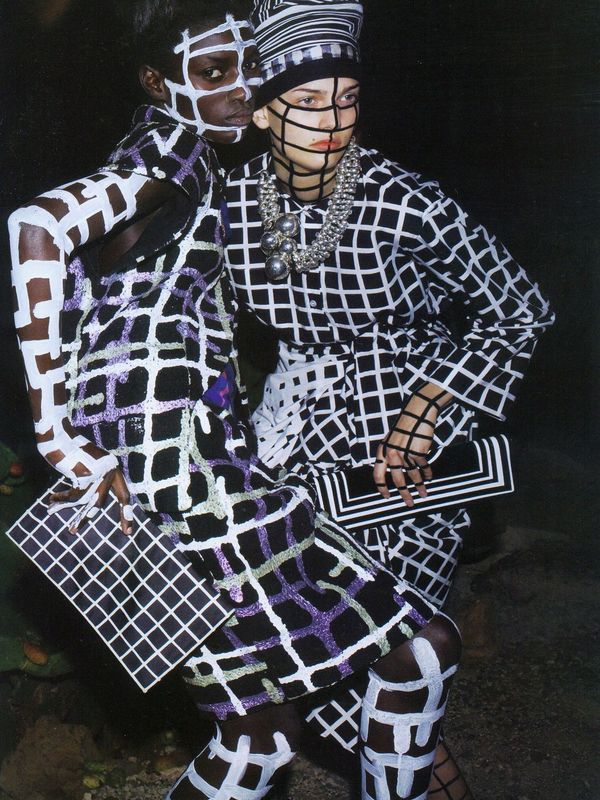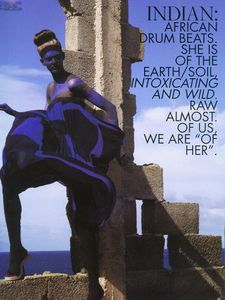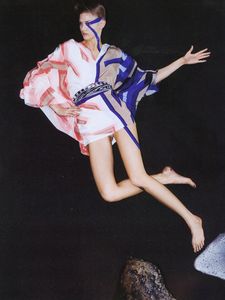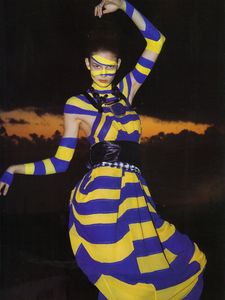 Kinee Diouf @ New York Models (NY), Major (Paris), d'management (Milan)
Kendra Spears @ Ford (NY), Elite (Paris), Elite (Milan)
Amazing combo: unusual editorial darlings and Lanvin-girls at their best. Kinee Diouf and Kendra Spears, quite successful, not exactly underrated yet never overhyped. Two girls that are building some rock-solid books with a magical blend of selective runways and high profile editorials.
Kinee will always be related to Lanvin catwalks in our minds and memories. She's like the perfect match for the brand, the ultimate model able to fir their image and aesthetic. Not entirely classic, always classy whatever happens. From New York to Paris including London and Milan, count names like Rad Hourani, Antonio Marras, Bruno Pieters or Bernhard Willhelm on her runway list. Only the most picky ones, often the most unexpected.
Kendra started with a beautiful season in S/S 09 and especially Paris loved her. Besides Lanvin she did no less than Valentino, Hermes and Nina Ricci. Not the most usual combination of shows but it makes sense. Her kind of beauty is both unusual and universal. Much presence and energy. No wonder she also walked for Gucci in Milan.
Kinee looks brilliant in her editorials. Always. Whoever shot them, wherever they are published. She can work out any type of story. Last one to date is in Tush, by Armin Morbach. Hats, hats, hats on every page. Hats off to her. Very Tush in its aethtic, sleek and right to the point. Strong. A few times earlier she was in Tank, shot by Juergen Teller. Yves Saint Laurent all over a long, luxuriant and luxurious editorial styled by Duro Olowu (who also booked Kinee for his S/S 09 show as a designer). Strong again. She also did Wound and Bon with the same strength.
Kendra's best pieces are in the best italian and american magazines. Flair by Tesh and V by Will Davidson. Displaying the same energy as on the catwalk, melting into the character of each editorial without losing "the Kendra touch" that sets her in her own class. Same thing in Cover magazine, she plays another role again but does it her own way.
Kinee and Kendra are both already coveted cover-girls. Kinee on Bon and Tank, Kendra on Amica and Cover. Both are also in latest issue of 10. Together in an editorial by Viviane Sassen, one of our favorite photographer. Both were probably the perfect choice for this kind of work, matching Viviane's aesthetics and inspirations. Two unusual and inspiring Lanvin-girls in one masterpiece.
Commentaires
Poster un commentaire