12-02-09
TMSRRE part 0: Wanted Women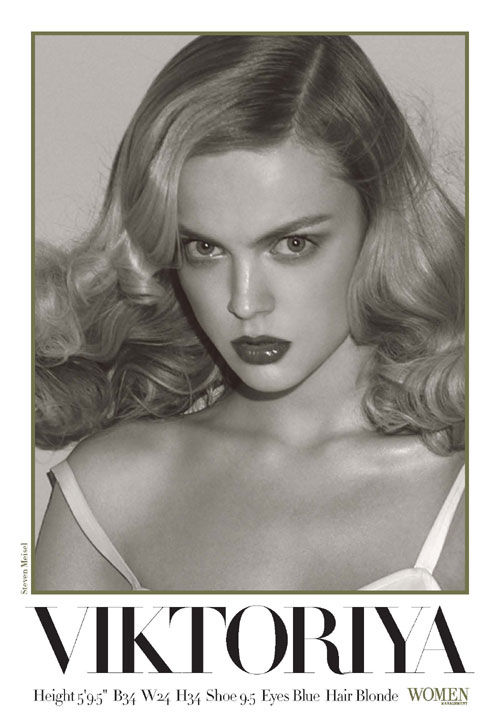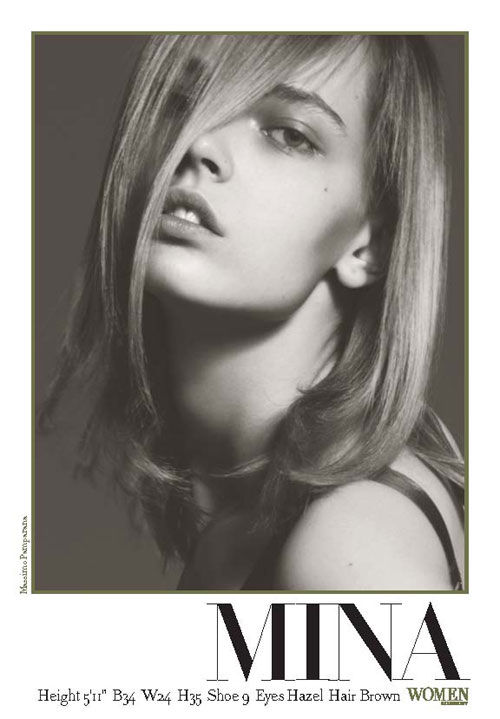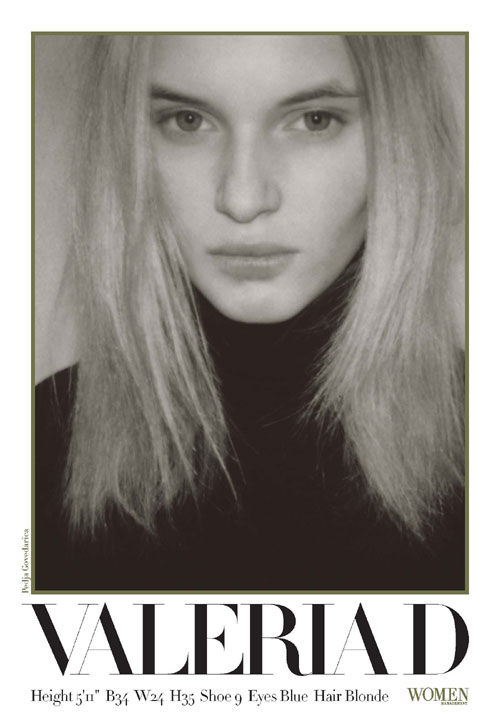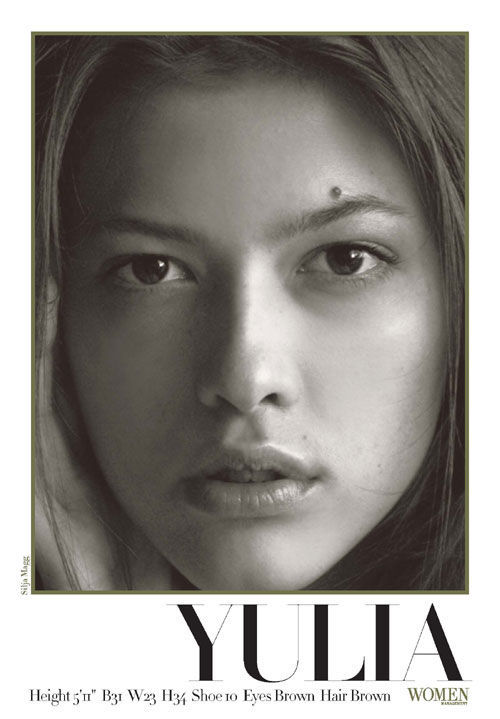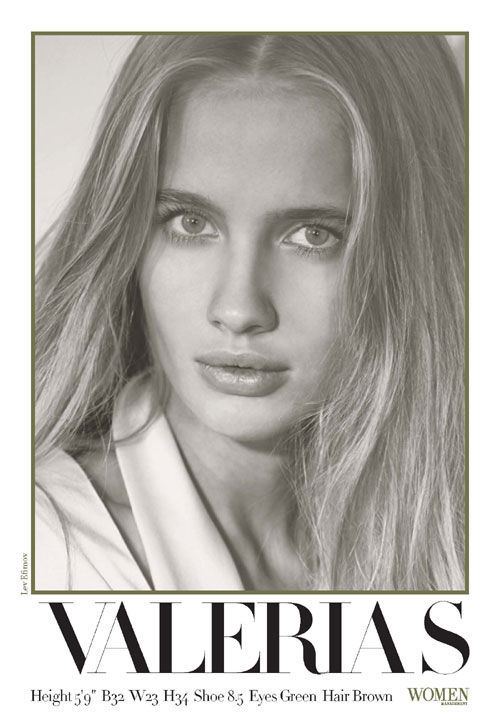 Viktoriya Sasonkina opens the ball for our second season of TMSRRE (The Most Subjective Runway Review Ever) as the symbol of these selections, having a predilection for New York runways. Fingers crossed as we want her to bite in the Big Apple again, tomorrow is going to be the serious start of everything and we're watching the schedule with a neon-yellow pen in our hand. We are ready.
Next one is Mina Cvetkovic, a former (and future?) post-TMSRRE-girl and Viktoriya's campaign mate. We've been watching carefully every step she did since we saw her walking for Anna Sui last season. She's definitely working at a very complete book now: ad campaigns, brilliant editorials and coveted runways. Our favorite hair-chameleon has made light-brown her own.
A true TMSRRE pick of last season, another success, another one who totally owns her look. We've just featured her for the last time a few days ago and here she comes again for a brand new season. Valeria Dmitrienko can definitely claim respect for her recent achievements on Tokion's pages. Claiming and still climbing.
Our darling Alexa Yudina gets ready to run and we were really glad to introduce her arrival in NY a few times ago. She's exactly the kind of girls everyone calls one in a million who could easily get drowned in superlatives after having her polaroid sheet unveiled.
Avant girls are avant-garde. Yulia Kharlapanova is getting more and more work in magazines, featured in the most thrilling editorials these days and being the current face of Moschino. Valeria Sokolova's newest Tush story is just two posts below and we can't stop writing on her. Who's next ? You'll see.
All from Women Management ? Yes, as their package has recently arrived in our inbox and simply contains a few iconic TMSRRE-girls or potential addition to this series for the next few weeks. This being said, we loved all the packages we've seen so far, most are highly focused on creativity and going right to the point. The season might look quirky, quality is all around.
Commentaires
Poster un commentaire