12-03-09
Ginta is more, more than...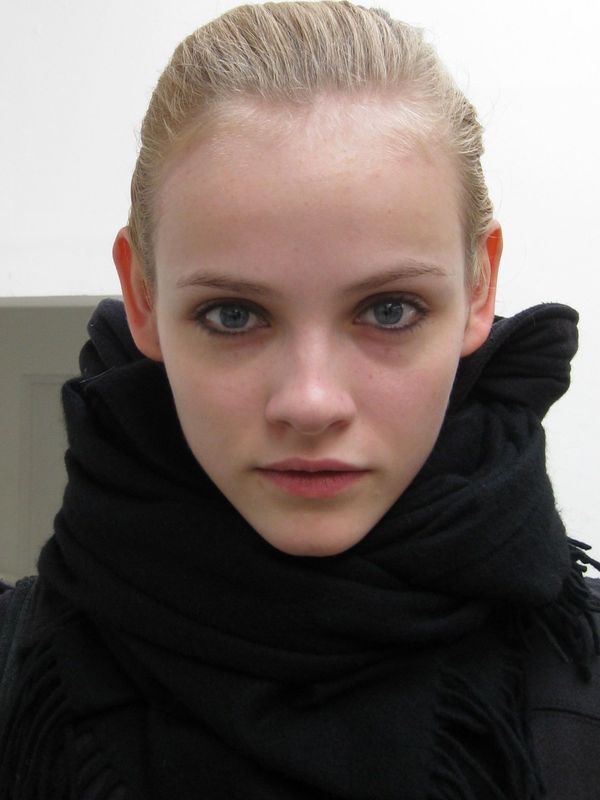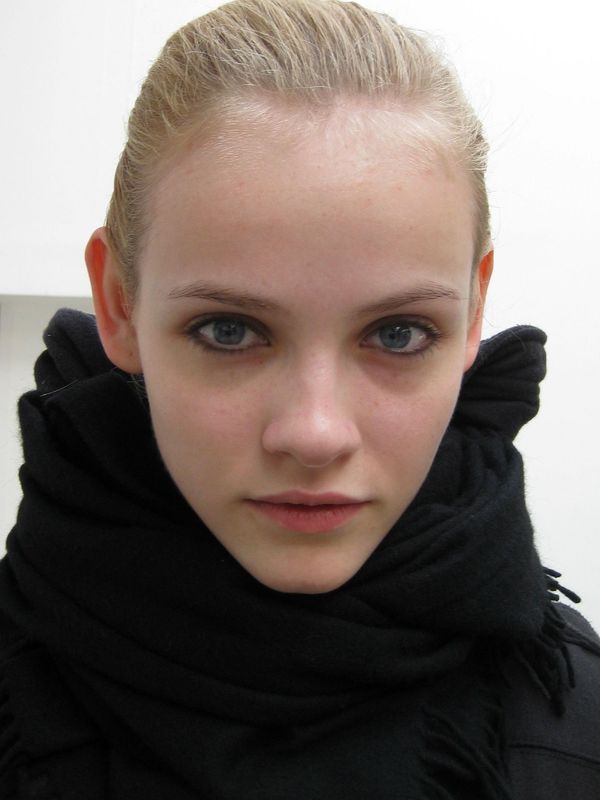 Ginta Lapina @ Women
It's such a strange place on such a strange day. Being on Thursday instead of Sunday doesn't make it less strange. Miu Miu is always like that, the strange atmosphere of the very last moments on the very last day of the fashion week(s). Something in the air. Wind or the smell of various cigarettes melting in the streets. It feels like the end of the world or the start of a new era. Maybe both and even stronger than usual this time. Something was going on. Something in the air, again. So, Miu Miu. It was Miu Miu and it's still Miu Miu in our heads. We're cooked and leave tomorrow at 6.30am. Short night but still the will to write. The thrill to write. Enough thrilling pictures and memories running wild through our minds. Brainstorming then ready to dream.

Daydreaming this afternoon was when we saw Ginta Lapina at Miu Miu. We've met her for the first time almost one week ago. Wished her good luck. Didn't think of all that happened since, just had a strong feeling for her but couldn't imagine how lucky she was going to be. We were already in such an ecstatic mood when we heard of her walking for Yves Saint Laurent the other night. Now it's just the climax of her season, reaching it step by step from Proenza Schouler to Dolce & Gabbana, from YSL to Miu Miu and including all the less known ones she did and which we always consider as good signs. Not only the most beautiful rise of FW 09-10, also the most interesting and maybe the most iconic. This kind of girls that do well without creating overwhelming (and overdone) buzz then turn out to be among the real stunners of the season. There was the exclusives (so glad to see our darling Luisa there just two months after our first feature on her) and the more-than-exclusives. Ginta is one of them. Kerpow!
Commentaires
Poster un commentaire