02-05-09
Modern Style and Old School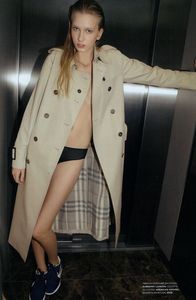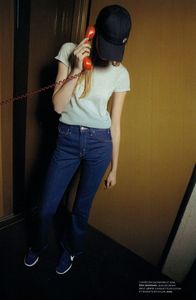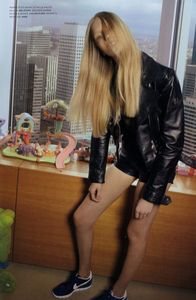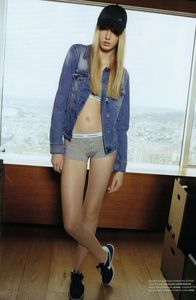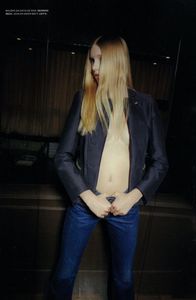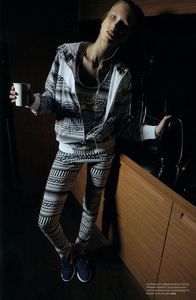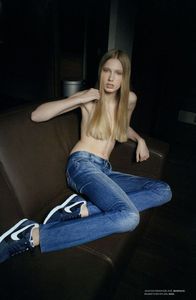 Julia Oliv @ Women (Paris), Women (Milan), Women Direct (NY)
It's the end of Mixte magazine. At least we've heard something like that, haven't been able to believe it so far. Will try to, this weekend. If we can. Such a big loss. It was maybe our favorite french magazine. If not the one. Now people say there is nothing left except Vogue and Numéro. Really ? Vogue and Numéro provided us with some great glossy moments but we can't say they are the ones that make our hearts beat faster. There is L'Officiel Paris. People say L'Officiel isn't as good as the two others. They said the model's quality isn't as high. Really ? Not sure... if you're searching for some different faces than the current darlings of Vogue or Numéro.

L'Officiel has its own aesthetic, slightly old-school, slightly altmodisch and sometimes ahead of the game when it comes to models featuring brand new faces and underrated girls who could turn into major players a few months later. It happened and, most likely, will happen again. Girls out of the usual circles, out of the beaten tracks. Away from the spotlights but not for too long. That makes the delight of the moment: when they are still untouch, when most of their potential is still unexplored.

One of these months, one of these girls was called Julia Oliv. We discovered her a little while ago with her tests by Jonathan Leder or Shameer Khan. She looked so pure but neither innocent nor cute, she looked expensive but never overpriced, she looked fresh yet quite timeless already. She is actually a perfect girl for an editorial in L'Officiel. In an editorial by Andrea Spotorno. She could have been one of these refined characters from cheesy films we used to watch on German TV in the late 80's, 90's or early 00's. No one handles a red phone like her...
Commentaires
Poster un commentaire