14-06-09
Elite Citizens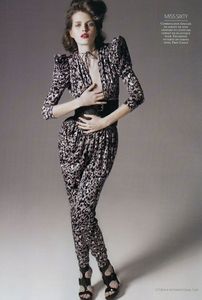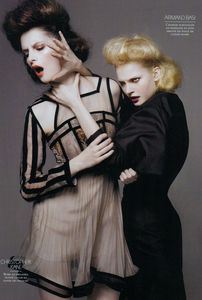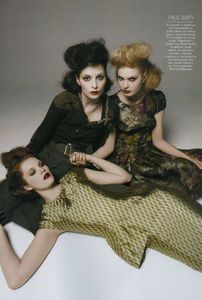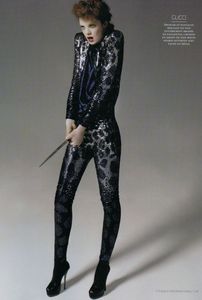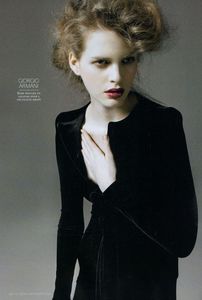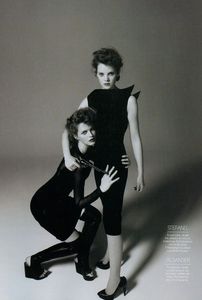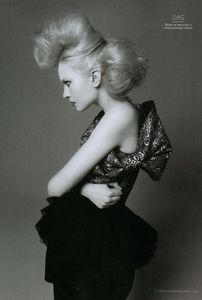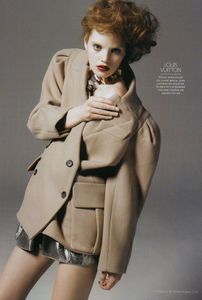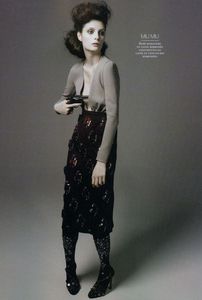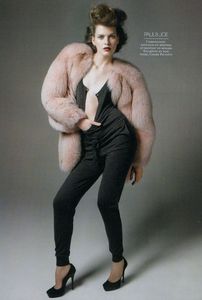 Alexina Graham, Anastasija Kondratjeva, Michaela Hlavackova and Suzie Bird @ Elite (Paris)
Let's say it how we think it: we love these series in Citizen K. In each issue a bunch of girls are modelling one theme in the main editorial. Theme of the season, vision of the season, vision of the creatives working for the magazine or the photographer (here Sol Sanchez). The models are all from one agency in Paris and we already saw the girls from Major or Nathalie. This time, they are from Elite: four ones, four different profiles, four reasons to talk about this story.
First reason would already be enough to write. Anastasija Kondratjeva. A favorite of ours since her early days and a real darling in the City of Lights. Her season wasn't monolithic - she didn't do equally well in all four cities but her performance in Paris was simply flawless and proved the city is still able to bring some true and truly lovely surprises during fashion weeks. Well, Paris is definitely not the only one to keep the love alive around her when you remember shows like Marc Jacobs, Christopher Kane, Dolce & Gabbana or Marni are on her list too. But, the amount of high profile runways dramatically increased on the last week: Alexander McQueen, Balenciaga, Chanel, Givenchy and Nina Ricci to make it short. Then, after this, you need some strong editorial line-up to keep moving forward. If Citizen K is more a good sign than an achievement in itself, she can rely on recent spreads in Purple Magazine and Vogue Brazil right in time before walking on brazilian runways as well. International success for the most delicate latvian model.
Second one is Michaela Hlavackova, already a totally different profile. A totally different career that started way before Anastasija's. Not a girl one would call a new face. But a model we would describe as forever fresh and always able to surprise in a very good way. An epic beauty that doesn't only express on catwalks, mixing strong features with picture-perfect intensity in editorials. She's already been featured on various prestigious pages and if Citizen K is mostly a good sign for a girl's start, it seems to be a good sign for second starts too.
Third beauty to make her marks in the awesome foursome is no other than Suzie Bird. The dramatic, the expressive and sometimes surprisingly laid-back model who works out almost anything about modeling: from glossy paper emotions to good backstage moments. Suzie provides this editorial with the right touch of feelings, intense expressions and high emotions as she always do. We could even say she's at the top of her game, going from precious to dangerous. In the same kind of way she was for Vogue Italia (by Craig McDean and Paolo Roversi), V by Josh Olins and Purple, sharing the edtorial with Anastasija.
Last but not least, redhead Alexina Graham and her slightly sporty, highly sensitive and sensual way to pose in front of the camera. Burberry girl who also made her marks in Flair and i-D to name a few ones, the flame from Ford NY who took part of their contest is building her own way to stardom, all in strength and subtlety. All in wise contrasts that make a model's image look bright. Incredibly fresh, Alexina proves with each piece of her portfolio that she's simply the epitome of timeless and that's just what this editorial is all about: four different ways to picture timeless beauty. Four timeless beauties side by sides, groomed by one careful agency.
Commentaires
Poster un commentaire