27-06-09
Agency Report: Image Discovery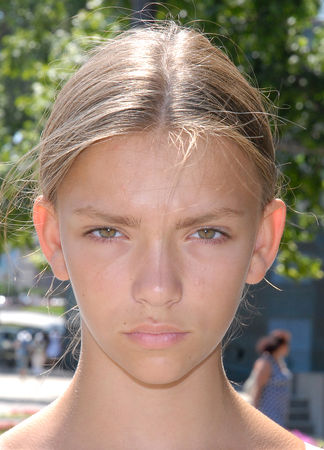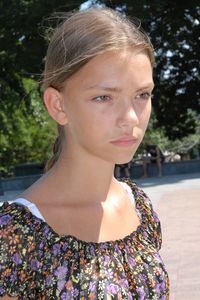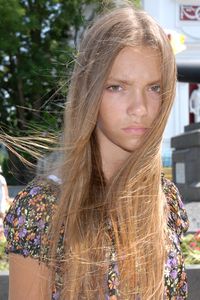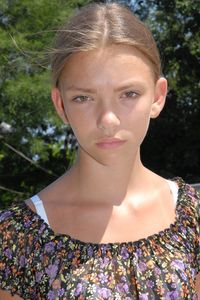 Inni Kozak @ Image Discovery (Ukraine)
Scouting is something serious and has to be taken seriously. That's how Image Discovery's founder describes his projects and the way he works daily. Good eye, good management, good people - it all brings you more opportunities. Another important aspect of Image Discovery's work is the extremely selective process from the moment a girl is noticed in the streets to the exact minute she signs a contract with an agency abroad. It's all about choosing partners and targeting the right ones for the right models.
Image Discovery is also focusing on what's behind the fantastic faces. We mean that personality, attitude and determination are all truly important here. In their will to promote the very best models and to provide them with the right help to build a career, they need the girls to be on the same wave length. Ready to achieve their goal and put the appropriate amount of energy into it. Then, it's all about making plans.
Plans are what helps young models to move forward and don't lose their time on the wrong paths. First step in Image Discovery's plans for their girls is simple but truly necessary: gathering a high number of natural, good quality pictures that will show their real potential. Agencies abroad are looking forward to seeing this kind of materials and it's up to scouts or mother agents to make it easier. To make it happen. And girls get the right feedback, right in time.
As scouting is the heart of their hard work and the backbone of their overall project, they are relentlessly in the Ukrainian streets, finding beauties of any kind as long as the level is high. From the young teenagers who will receive a particular care until they are really able to work abroad to the girls who will take their plane next week. Measurements are important but special faces and unique beauty is what brings a girl to the next level. And the best way to reach it is to seek the best placements. Precious girls need precious bookings but there is no precious booking without precious placements.
Rather than just listening to what they had to say or simply sending them a ready-made interview form to fill, we took some time to discuss a lot about various details with them. We took the time to talk about each girl through long mails till late at night and took the opportunity to feature three of them already. It gave us a more appropriate and accurate idea of how they work. It's not just beautiful words to put under gorgeous pictures, it's a exciting experience of a young and dynamic scouting project over a couple of weeks.
The girl we chose for this agency report is called Inni. Her name is pretty unique, her face is more than unique. She's still very young and not going to hit the catwalks next season. She's one of these young sprouts you need to keep in mind, she's one of the future faces that Image Discovery aims to find, looking even further than the day after tomorrow. Inni is 5'9 (176 79-62-88) and just joined Natalia, Alina, Elizaveta and Valeriya (featured once and twice) in the team. Next ones, please ?
Commentaires
Poster un commentaire