08-07-09
Avant Garde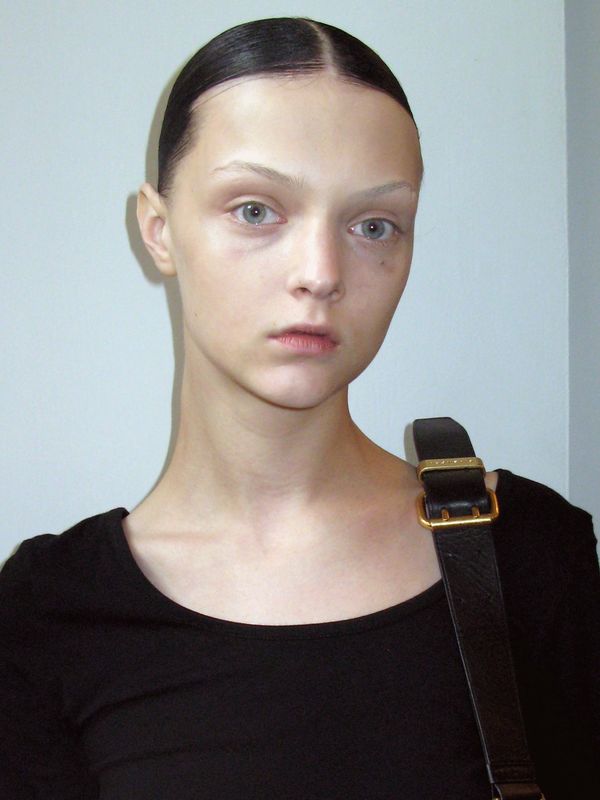 Stasya @ Avant (Russia), Supreme (NY), Women (Paris)
Two girls from Avant, two girls from Supreme, two exlusive girls at Givenchy and ten minutes to spend with them after the show. Stasya is a redhead but Givenchy is Givenchy and all the girls had to work out the same kind of look to fit the atmosphere of the collection and Ricardo Tisci's world. Though, red or much darker, Stasya's potential is larger than the universe and she's even more impressive in person as she was on the first pictures we saw. Everything is natural, nobody told her what she had to do in front of the camera. She simply took place in the room and started to pose - delicate, strong, impish, smart: whatever you can think about she can do it. Some girls are just born to model...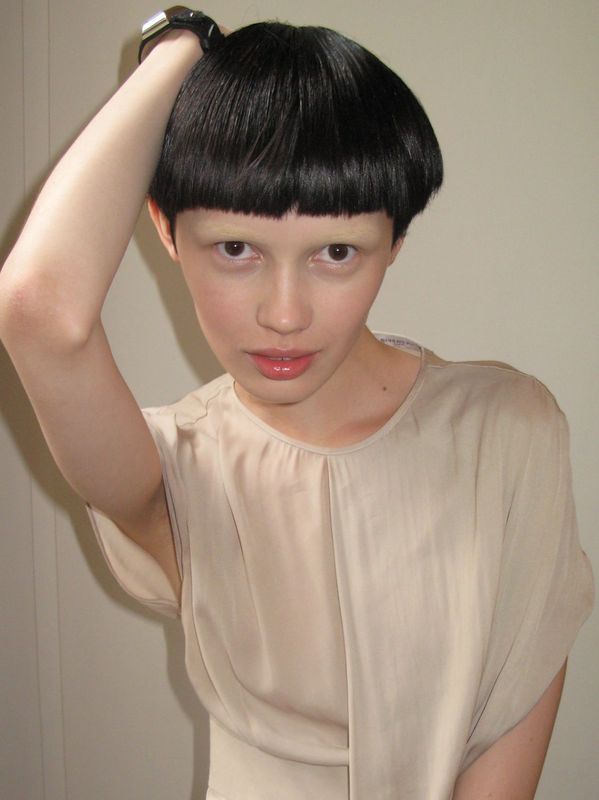 Ranya @ Avant (Russia), Supreme (NY), Women (Paris)
After posting Emir Eralp's pictures yesterday,here come her snaps taken right after Givenchy. The greatest opportunity to be aware of how brilliantly she works out this hairdo (was it made only for her? Seems so!). Ranya keeps the Givenchy-love around her and keeps growing on us everytime we see her or a new piece of work of hers. Delicate, sweet and passionate-looking, Ranya is another example (with Stasya above) of Avant's power today. The aesthetic and the mood. Catch it, capture it. Avant-garde and... so Supreme.
Commentaires
Poster un commentaire