21-07-09
How do you say Polaroid in French ?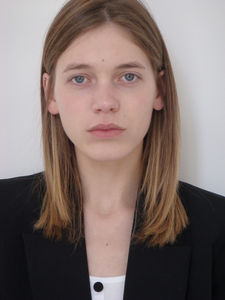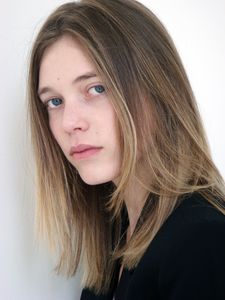 Marion Roussignol @ Just WM (Paris)
French touch, hard to describe. We are French but totally unable to give you the proper meaning of french touch. Or at least we couldn't explain where it comes from when we're able to feel it. Well, french people are hard to get even for other french people and that what makes their charm. Just a guess. And just a hint: it's more about attitude, about looks, about style than faces and features. France is a place where people and cultures from various part of the world have been quite mixed and mixing all over the centuries (and they actually keep mixing today). That's why you never really look French... Enough said as each person might have his own perception and let's focus on Marion.

She's French and we'd say the most french fact about her is on the first polas. The pencil in her hair, something we saw several times during our college and university years, something we experienced ourselves and - don't know why - we always considered as a french touch. Attitude. A certain kind of coolness. And truth is that it just first perfectly with Marion's face, with her features, her expression. With this soft drama coming from her slighlty and sweetly melancholic eyes. You'll never forget her gaze. She's also poised and quite laid-back in the way she poses, with an unmatched touch of elegance. Do we have to say it clearly ? She caught our eyes the minute we saw her (and actually we aren't the only ones). She's 5'11 (180 80-60-86) and, of course, one of these exclusive beauties you'll only find at Just WM.
Commentaires
Poster un commentaire