31-07-09
Jasmine ?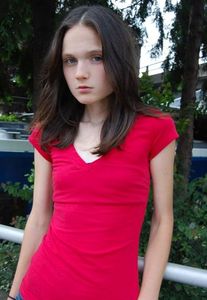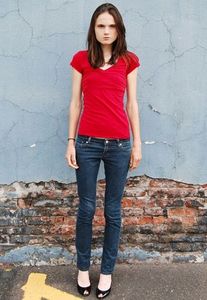 Jasmine Gevatosky @ Mode Models (Canada)
Our last post was entitled Like there's no Tomorrow but tomorrow came faster than we expected it, after sleeping for a few lonely hours only. And the most striking is that our mood hasn't changed, our focus remains the same and the level still flies sky-high. Another unique face, another leggy silhouette, another unique combination blended with charm and charisma. Jasmine Gevatosky was on our priority-list for a couple of weeks already. How is that possible she stayed in our shadowy files for so long ? Maybe looking for the best moment you take the risk to miss the start. We didn't. Luckily. We first planned to feature Jasmine yesterday night but our schedule fought against us. No worries. One coffee, two coffees and let's rush.
Because there might be reasons to rush now. The latest whispers we heard were that some major moves are about to happen in her career. We hope these whispers get louder soon and we trust Jasmine's potential to make it real. And we simply belive it will. First, she's that kind of girls who will always find a way to the top and then, Mode Models is well-known to take a special care of their most precious ones. With a both daring and wise strategy, open-minded and turned to the future. Add Jasmine's perfect stats at no less than 5'10 (178) and... the rest is (will be) history.
Commentaires
Poster un commentaire