06-08-09
Alexina, Also Known As...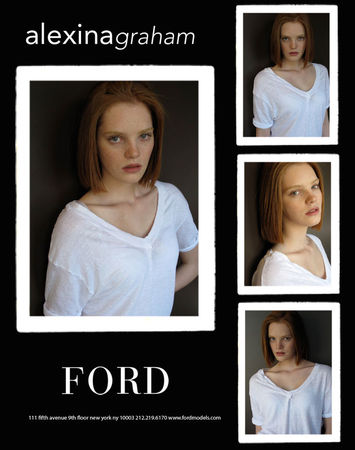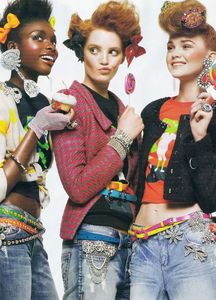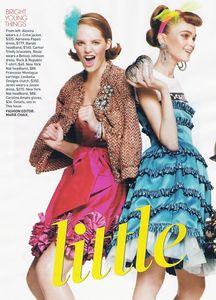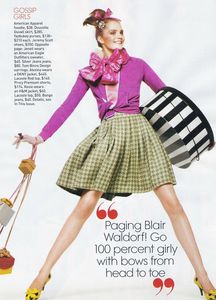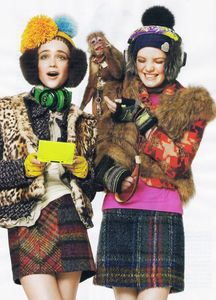 Alexina Graham @ Ford (NY)
We were just talking about Teen Vogue and its place in the process, its unique role for great girls in making. If nothing is never granted, taking as many guarantees as possible makes a career a bit safer. And spicier. Fashion is all about oxymorons, modeling is an oxymoron per se and we're getting oxymoronic this evening. Back to the topic and back on tracks, we'll focus on Alexina Graham now. Sharing the spotlights with another favorite of ours, Jeneil Williams from New York Models and DNA's rising Rosie, Alexina also known as "the Redhead at Ford" certainly takes her part of the cake in that playful story by Daniel Jackson. Pack you bag and chill out with monkeys, try yourself at overwearing your neighbor looking smart in preppy pink and pretty in smart prints. Go Fall, go Alexina. Already a Burberry-girl in essence with her own bit in Spring 2009 campaign, it's quite hard to know which part of her career is more important. Past, present or future. She already went from mainstream to underground and back and forth with editorials in magazines like i-D, Zoo, Citizen K or Flair. We're no fortunetellers and won't tell you what's coming next for her. All we know is what we see: she's on a good way, on the right slope. (Teen Vogue pictures, courtesy of MissMagAddict).

Commentaires
Poster un commentaire