06-10-09
See you in a Dream

Keke Lindgard @ Elite (Paris), Wilhlemina (NY)
Casting and clothing were perfect there, light-hearted yet dramatic. Like out of a dream after waiting in a nightmare for the show to start. The venue was warm, so much we almost regretted the grey clouds, the wind and the rain outside. The lights went off and the music on, delicate silhouette suddenly popped up on stage and the atmosphere became sweeter. Vanessa Bruno will definitely remain among out very best memories of this season. No matter if we're talking about models or outfits. Brilliant. Bravo.
First models as it's what our page is all about. Or almost. Keke Lindgard. Wilhelmina's secret weapon hit her target. Finally we've met her somewhere and finally another girl who's able to live up her hype. And even go far beyond. Sweetness and soft look ? She does, in person too. Stength and energy ? She's got loads of good vibrations. Love this, especially after six days here. And legs. And so on. If we had to do a list of our favorite girls of the season, she'll easily get one of the highest spot. Fortunately we don't have to and can just say she's exceptional.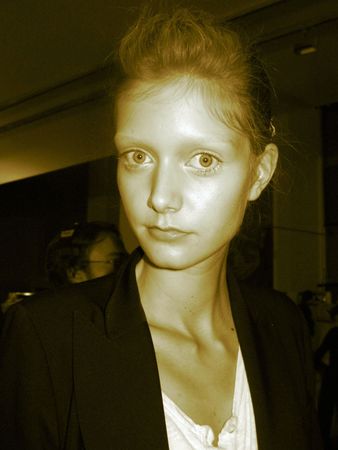 Mathilde Frachon @ Next (Paris)
Not the first time we see her in town but it's always like the first time when you take a picture of Mathilde. Forever fresh and lovely before, during and after the show, she's got this kind of power you don't even expect to find. She looks both laid-back and slightly dramatic (in a subtle melancholic way). She's a character, a creature but she always remains herself. Much poetry, much talent. Makes us think that a model doesn't have to be unique, just to be able to do unique things. Taste the difference here.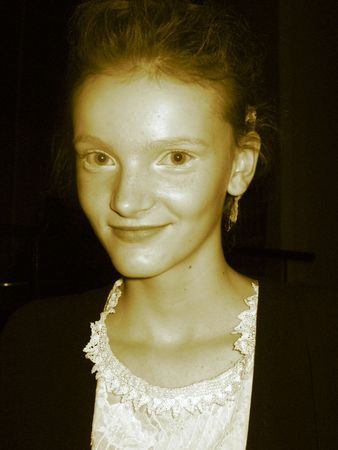 Romana Umrianova @ Elite (Paris), Supreme (NY)
Sooo happy to see her again. Romana is the sweetest surprise of the season and to see her doing well in Paris too makes us even happier. Cute as a button (the expression couldn't fit better) with that little touch of humour we so often appreciate, with that lovely strawberry blond (almost ginger) hair and these expressions (almost faces) of her own are pure joy.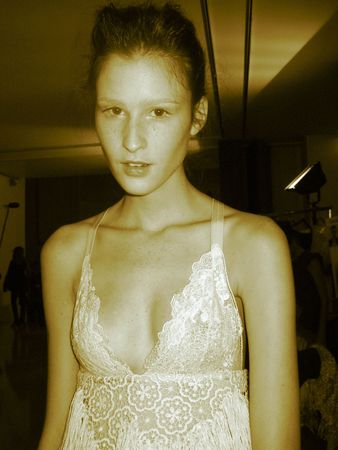 Drielly Oliveira @ Marilyn (Paris)
Underrated can be the right word. We never see enough (and get enough) of Drielly. Everything she does has this very special flavor, either on the runway or in magazines. Her walk is a must-see (brazilian way with the Oliveira touch). Ethereal yet laid-back, poised and cool, there is something hard to describe about her but this tiny little something is very easy to feel. And, once again, the magic was there at Vanessa Bruno: crossing the catwalk like she had the world to conquer with the delicate expression of someone who's just passing by.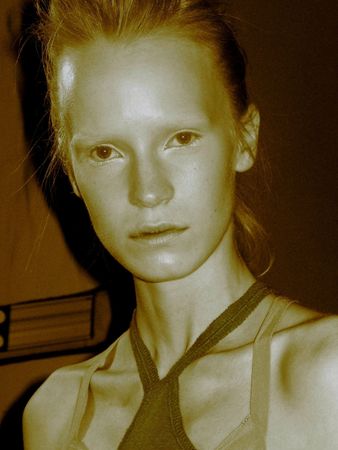 Jenny Sinkaberg @ IMG (Paris)
Making our virtual top ten of the season, sitting on the sofa. Nine names so far (don't even know if we're going to use it or not) and Jenny among the first ones to join the list. Impressive for two different reasons, very different reasons, the tall blonde from Norway gave us this strange and delightful feeling that we've seen her somewhere before. Might have been in a dream. IMG's got a big few interesting newbies but the most interesting is the most unusual face. Strong features and the absolute sweetness in person. Got that feeling once in a season. So exclusive.

Commentaires
Poster un commentaire