10-10-09
Handsome Young Lady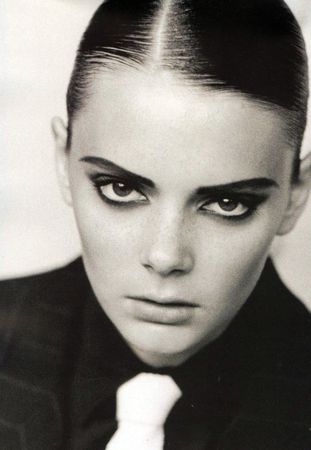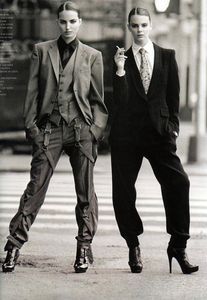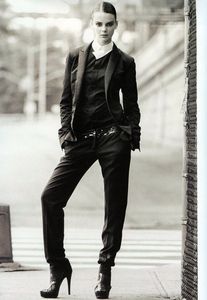 Nikole Ivanova @ 2B Models (Latvia), Ford (NY)
Fashion weeks in Paris always mean French Revue de Modes, without any intention to drop an easy pun right from the start. Fashion week is when the magazine is released and when we are in town to catch our copy, it's just a part of the whole atmosphere. Finding the right shop selling the cover we want from the dozen they usually release and sometimes the decision is tough to make - we don't have an excessive love for collections and just want to make sure we have the one we'll really love for long. Nika Lauraitis seems to be that choice as we couldn't find any cover with Lakshmi.
Inside you'll find another girl from Ford, also sharing an editorial with Nika who appears in two spreads from this issue. Freshness is the word we'd use to describe that one as the casting also includes Nik @ IMG (not on the pictures above), Daniela Borges @ New York Models, Alisa Matviychuk @ Marilyn and the girl we're going to focus on: Nikole Ivanova.
Impish on her polaroids, classic in her works with Chuando and Frey, Nikole is trying herself at looking androgynous this time and truth is that she works it out brilliantly. Tomboyish, even boyish yet still feminine, our little Latvian knows how to wear le smoking (while smoking) with heels, how to strike a bold pose and keep her naturally refined elegance and gives the camera a few more of her killer-glance. After Laila's laid-back attitude in current issue of Pop, Nikole's latest prowess in French is proving 2B Models' strategy was right. Step by step, careful development together with Ford in New York that lead to the kind of results we're seeing now. Seeing, smelling, touching... glossy paper and thick mags do it better.

Commentaires
Poster un commentaire