05-12-09
Love and Locks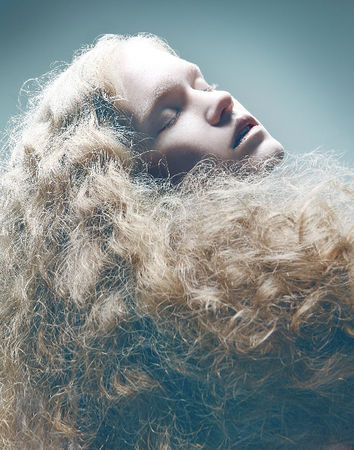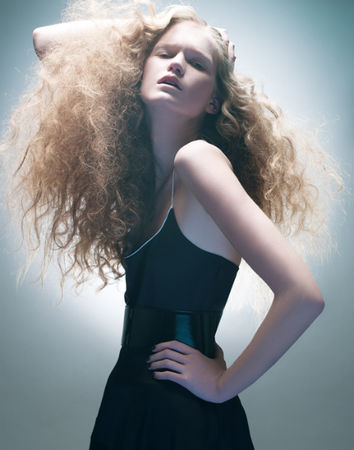 Michelle Den Hollander @ SPS (The Netherlands)
They talk about madness, we talk about love. As simple as it sounds and with all possible honesty. Love as in its broadest sense, something that makes you move on and on. Forward, beyond the circle of seasons (or the circus of seasons ?). No teenage dream, just a fully grown-up feeling. What counts, what doesn't and how we should behave in front of various events. Keep love alive... in a minimalist way.
Less is often more and quality (or at least inspiration) wins over number here, faces you won't forget tomorrow are those we relentless look for. First time we saw materials of Michelle seems already long ago, first time we met her too. Good or bad thing ? None or both, let's just say it's so good to feel the improvement. Power has increased and Ms. Den Hollander is just blossoming these days through fantastic experiences in Paris (now with Next). Sure thing is that she's been haunting our model-focused mind since day one.
Strawberry-blond hair forever, endless curly locks and legs for days. Michelle is a mix of ingredients that don't often come together, blended with rarities. From her shy attitude in Paris a while ago to the amazing way she moves in front of Oleg Covian's camera, the way she went through was far from linear but destination is obviously the top. It takes time and talent to reach it, it's no problem for her, though. We just love girls who learn to walk instead of running.

Commentaires
Poster un commentaire