10-12-09
One Night in Riga
We couldn't not call it One Night in Riga even if the whole event lasted a little longer than an evening and we even spent two days just to arrive in town through trains and buses. Ford Supermodel of the World in Baltic countries was hosted by 2B Models, the agency who will take care of the girls found via the contest and we already know the level of management they can expect from the latvian boutique. Nikole Ivanova's or Laine Rogova's debuts could be pointed as good example of the great teamwork done so far by Ford and 2B. The girls we're featuring here tonight are the examples we'll be able to give in one year, for the next edition.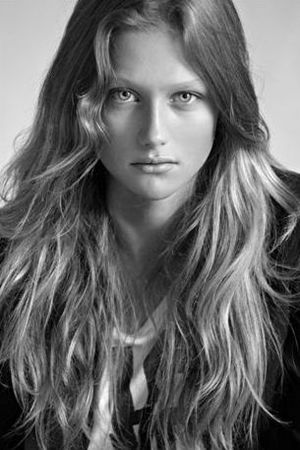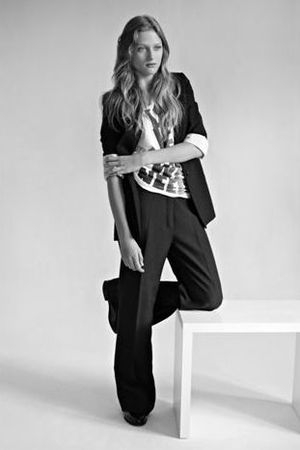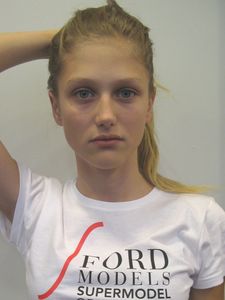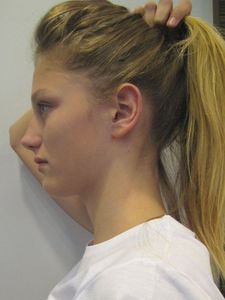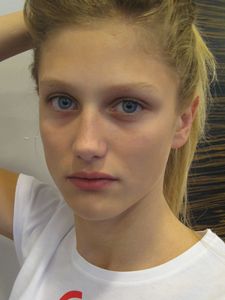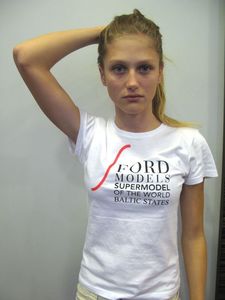 Megija @ 2B Models
She's in pole position and you knew it, she was featured - live from Riga - at the beginning of last week when she won her ticket to Sao Paulo (wolrdwide finale). The classic blonde with loads of charisma and a quiet yet very strong gaze has certainly a bright future ahead of her. You could tell from her pictures (both regular snaps taken during the casting or Natalie Berezina's test shots) and we can testify she is as striking in person. Charisma, as we said before, is often what makes the difference.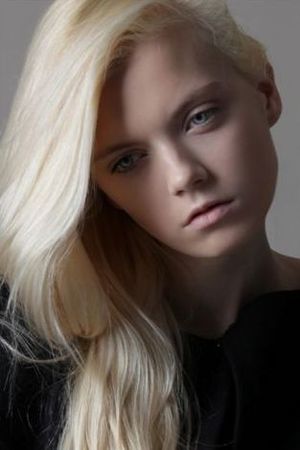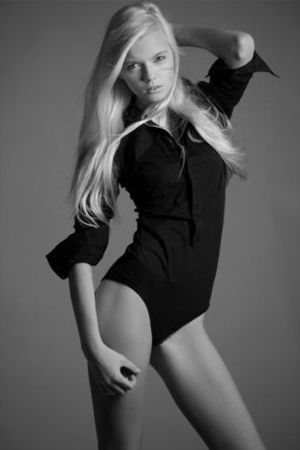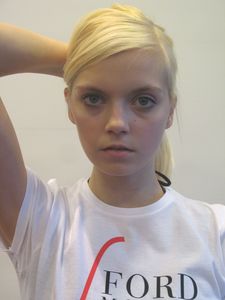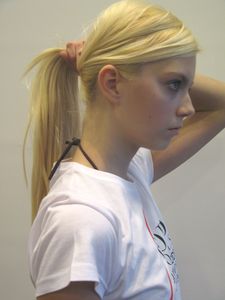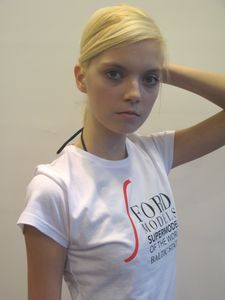 Laura @ 2B Models
Blond as can be, with these tiny features and impish expressions, Laura caught our attention on pictures. Something special, something sparkling in her gaze, something delicate in her poses. All these little things were also more or less obvious when she introduced herself in the casting-room, walking in Megija's footsteps. Potential is still raw and should grow as she gets older (she's only 15 but already 5'9), attitude is untouched and she even turned out to be one of those heartbreaking kids you want to hug right after the show.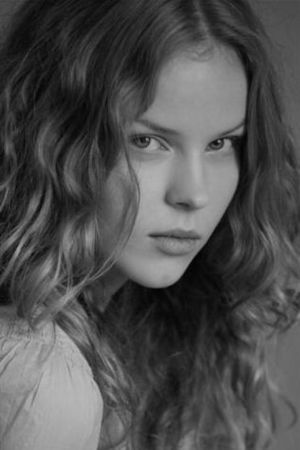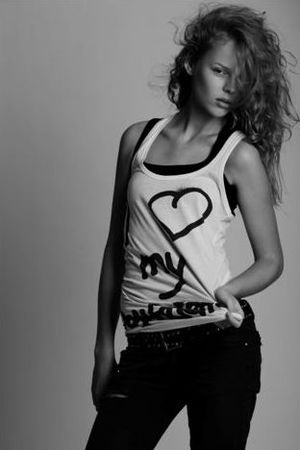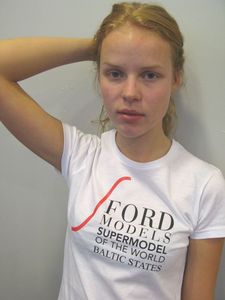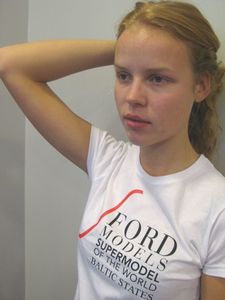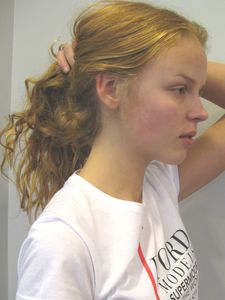 Una @ 2B Models
The outsider. The girl with a good book, good look but that you wouldn't call your number one at first sight. Of course we can't stop at first sight and had to wait till the last moments to get fully aware of Una's endless potential. Because it really is endless, we're not just trying to be kind. Flawless walk, vivid expressions during the casting and on the catwalk, her assets were just too strong not to make her a favorite of ours. And keep in mind the venetian blond hair and 5'10"5 height.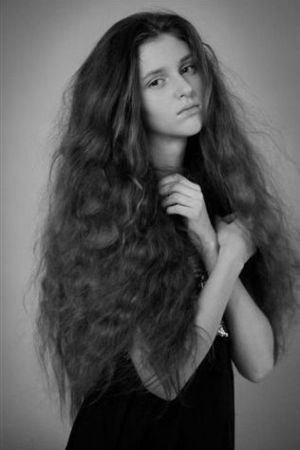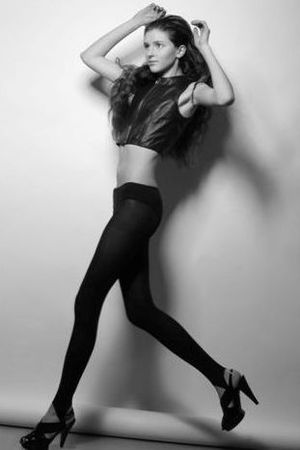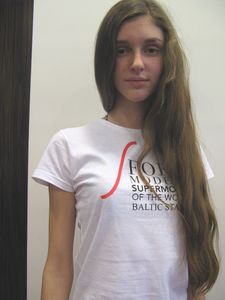 Jolanta @ 2B Models

Jolanta is a girl we've been following since she entered the competition a few months ago. From the shy young lady we saw on pictures to the poised mademoiselle who stepped into the casting room in Riga, her modelling skills improved fast enough to leave us speechless. Long locks, endless 5'11 silhouette at 14-years-old only and that lovely attitude, her beauty type seems to go a little further away from Ford's usual standards. Or is she just another proof that good eyes can see beyond personal tastes ?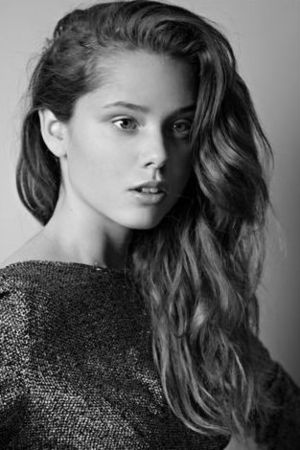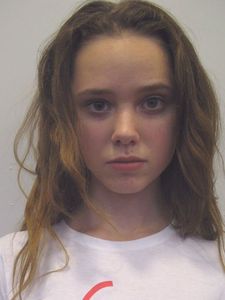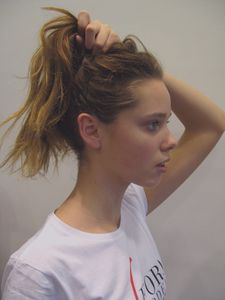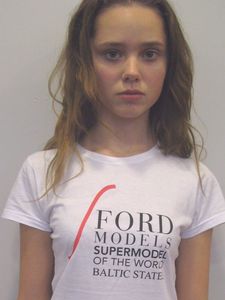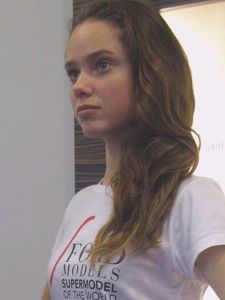 Dzeina @ 2B Models
As we are just talking about aesthetics, Dzeina might be one of the typical Ford-girls that have entered the contest for the best. Capturing attention from the jurors and international scouts who did the trip to Riga, she could easily rely on her balanced beauty from head to toe (5'10 as well) and strong book, even made of tests only.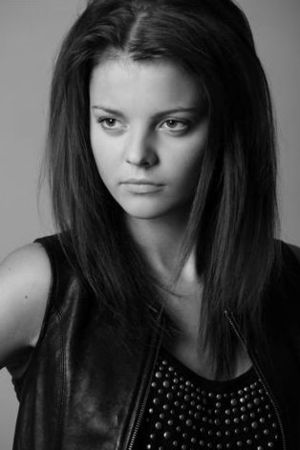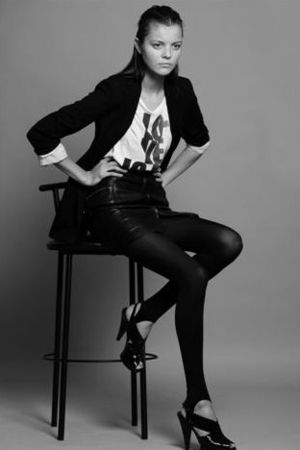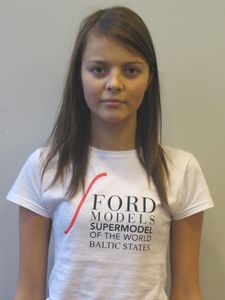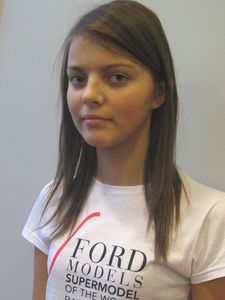 Marta @ 2B Models
Not the eye-catcher but the girl who may surprise you in a very good way in let's say six month, one year, three season... a young lady with a lot of energy, positive attitude when she's modelling and an expressive cuteness radiating from her smile. She is one of the girls that makes it interesting to watch development after the contest's buzz. And add that the 17-years-old Latvia is no less than 5'9, not sky high but enough to reach the stars sometimes.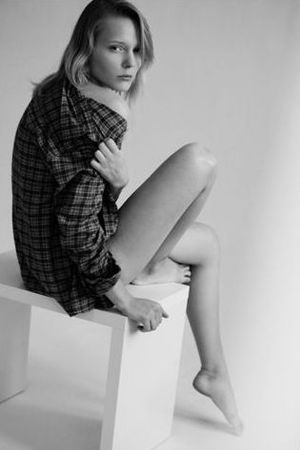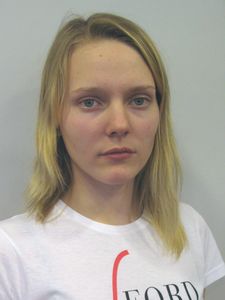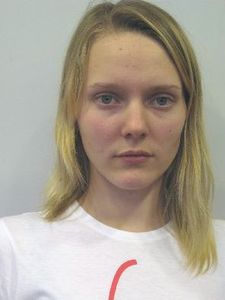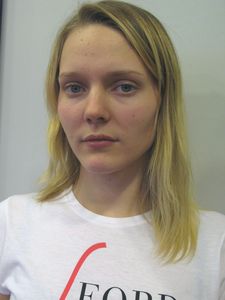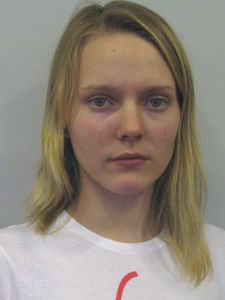 Diana @ 2B Models
So special. Not the girl that stands out from the crowd at first look. But simply try to keep looking in her eyes. Try again. She could break some stones with a gaze like this. We're trying to restrain our use of these words but she's got piercing blue eyes. For real. Not just to tell it in a pretty way. And it's actually when she stands in front of the camera that her power starts to rise at a higher speed: so much presence, effortlessly. Sometimes it seemed she was here just to remind us what modelling is first about: natural talent to look beyond great on glossy pictures.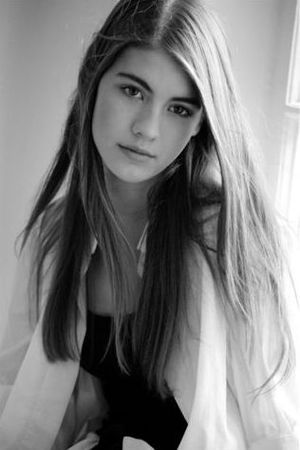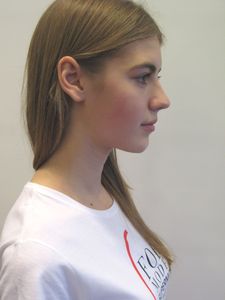 Kristiana @ 2B Models
Another outsider and another 5'9 teenager. Not belonging the winning crew but certainly a girl you might be interested in following her development. Carefully and step by step till you can't get enough. It's actually another privilege of being at such events. You can see girls that are ready to jump in the next plane to New York and others who are just diamonds in the rough. Models in making that will give you high hopes and goosebumps once their agency starts molding their books. And Kristiana's personality is just as sweet as can be.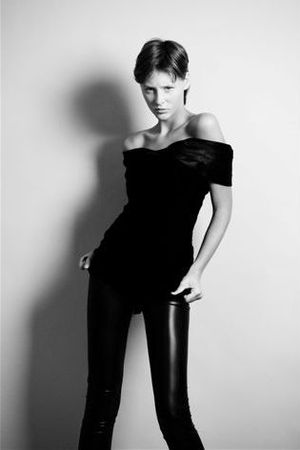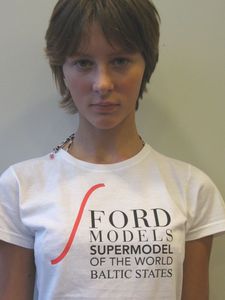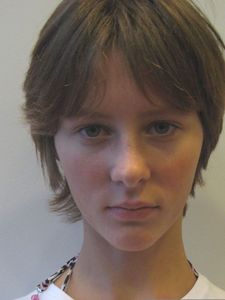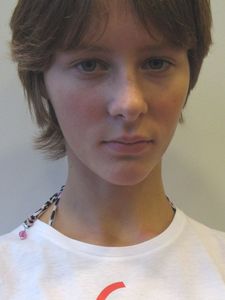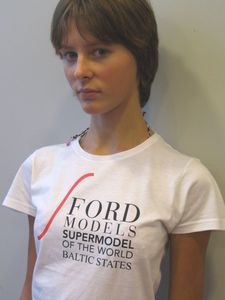 Alina Anna @ 2B Models
Short hair was the first reason to notice her but certainly not the only one. You'll not forget how brilliantly she works out her haircut but you'll get smitten by her walk, attitude and the glimpses she gives to the audience while literally marching in the casting-room. Her young age certainly makes these skillseven more remarkable and her looks quickly becomes addictive. Alina is 5'9"5 and ready for her own little victory.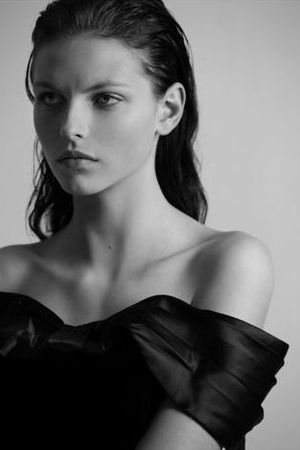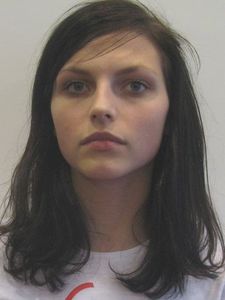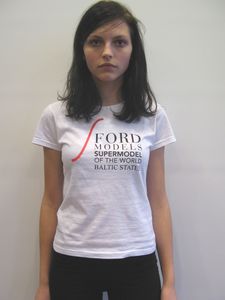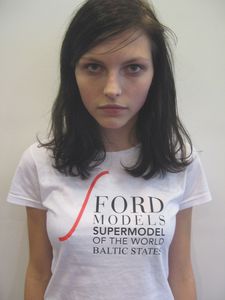 Katrina Karlina @ 2B Models
Good girls go to heaven, bad girls go everywhere. Let her be a bad one and let her go first to Sao Paulo. Then everywhere else is waiting for her. Crow-black hair and delicate pale skin, tons of energy and huge, classy smiles (and so on), Katrina Karlina certainly embodies the kind of beauty Ford is striving for at the moment. So, seeing her among the winners simply makes sense and gives you a little more faith in the agency's vision. A unique girl with some universal appeal. Catch her if you can...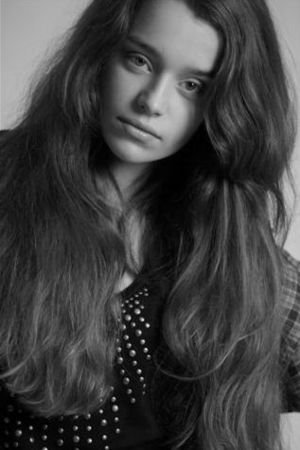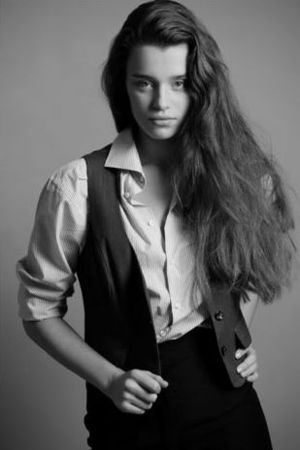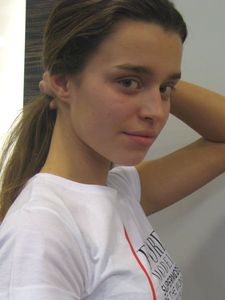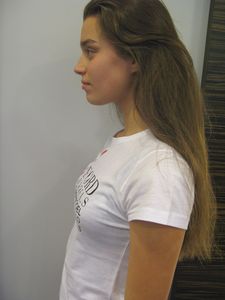 Viola @ 2B Models
Outsider number four. She really started to get a lot of attention when she arrived on the runway - using a large palette of expressions and putting all her energy in her walk to create a little surprise on the last hours of the contest. Even without that lovely performance (quite remarkable for 14-years-old!) her first test ever and 5'10 height already managed to get her a place among our favorites.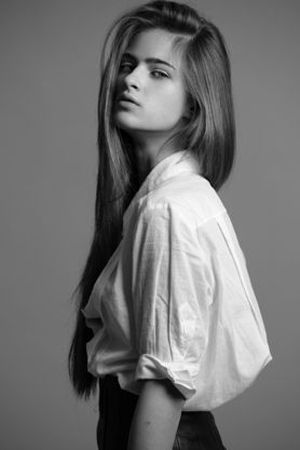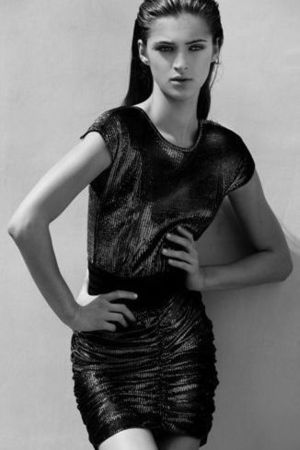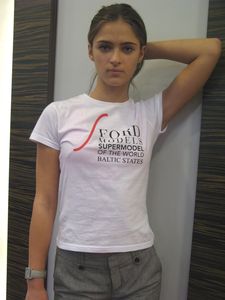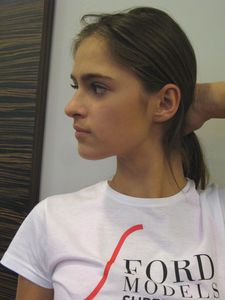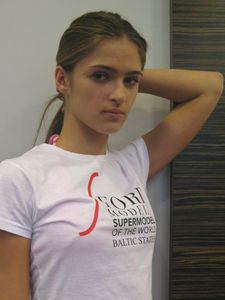 Aina @ 2B Models
The Lithunian with quie a Brazilian look is going to... Sao Paulo for the finale and it's well done. First because her look is quite special - love the golden shade of her skin and the thick eyebrows - then she was clearly another Ford-girl able to use her beauty is several ways. Call it versatility, talent or whatever but call her a model. Finding her way to the finale seemed natural for her with that precious yet not unaccessible beauty.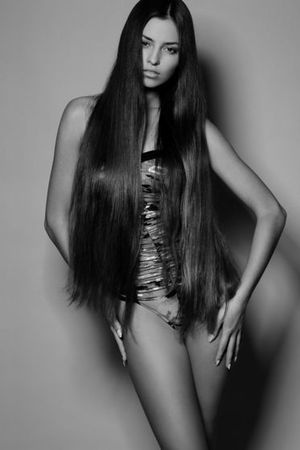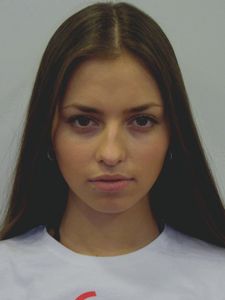 Egle @ 2B Models

Egle is the first model we met after we touched the latvian ground and she's from... Lithuania. Good combo makes a nice story and good personality gave a nice talk on our way to Natalie Berezina's studio as Egle was getting ready for her new tests. Classic beauty with an intellectual twist, 5'9 and looking as great on pictures as she sounded during our convo. Hope those unforgettable memories are the start of a bright future.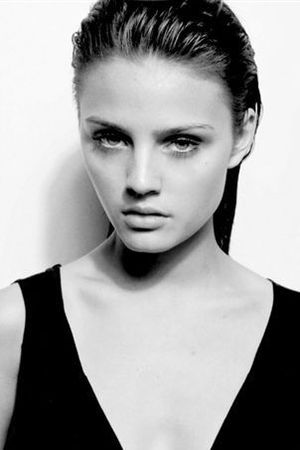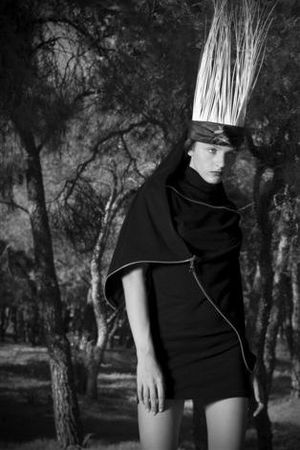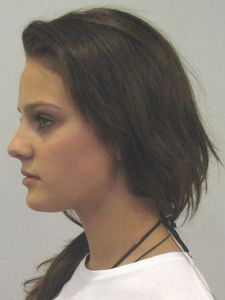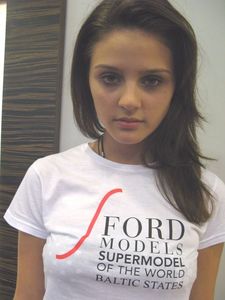 Kersti @ Baltic
The estonian winner with her green eyes and 5'9"5 height caught quite a lot of attention and many scouts agreed they had a soft spot for her soft look. While Megija captured the audience for her icecold charisma or Katrina Karlina made some striking debuts relying on a rock-chick attitude, Kersti quickly appeared as the multi-tasked model that may fit for every situation in every location from Athens to New York. It sometimes takes to be a pretty allrounder to become a worldwide finalist.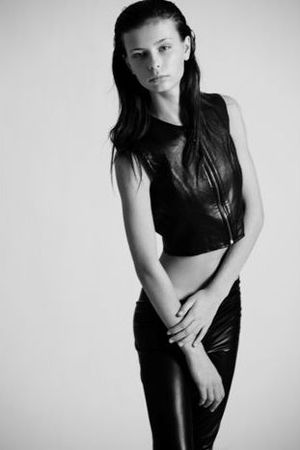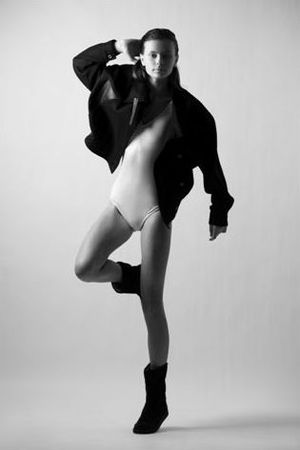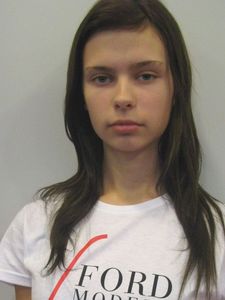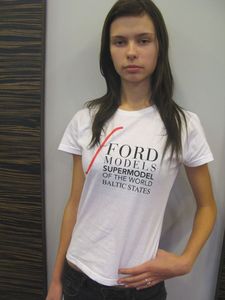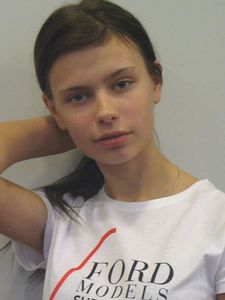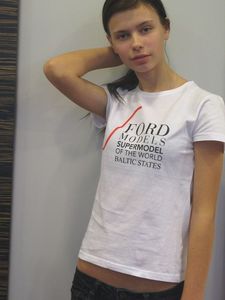 Zane @ 2B Models
Last but not least, our personal favorite. Zane. Fifteen-years-old from Latvia, "playing the guitar for two years". She's not eye-catching but she's simply addictive once you start paying attention to her, trying to make her pull a smile for you. 5'8 only but ready to grow, with a touch of gentle darkness in any of her expression, she probably won't be the fastest girl to hit New York but we're simply mesmerised by the potential and eager to see how a wise development could morph her into a full-time model.
All girls who attended the even were absolutely amazing and we feel a little sorry not being able to feature everyone tonight. Though, it's the way it goes in fashion modelling even, if this time, it has more to do with the pictures quality and availability. Just felt the need to write this note, to make sure we payed the best tribute we could to all the contestants that deserved it.
Commentaires
Poster un commentaire