08-01-10
The Future of Editorial ?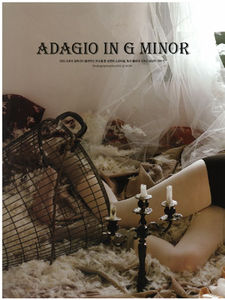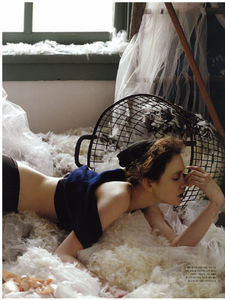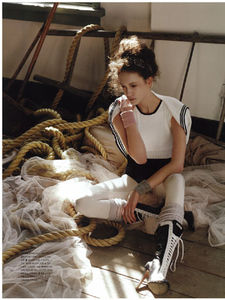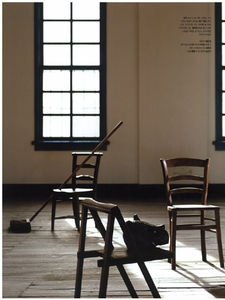 Willemijn Koppelman @ SPS (The Netherlands)
You may not know or not remember but Mozart wasn't poor, Beethoven was lovable and Chopin is playing tonight in West LA. Save the date, it's now or never. On a more serious not, Vogue Italia is out for the first time this year with its bunch of sceptical buyers and blind lovers. As always. Nothing bothering. Vogue Italia and its own Steven Meisel (Vogue US also got its own Steven Meisel but it's a different one, believe it). An extended crew of models, showcased as runway divas as much as sensitive human beings and so on. The concept is good, the target is reached, our eyes are delighted but. But there is a but. As always.
Here we go again, doubts. Why should we put some lonely clouds on our blue sky ? Why can't we just enjoy something for five minutes instead of looking forward to find some flaws ? Because. Got no clue about the answer but it might be a matter of concept(s). Visually, we love this new issue of Vogue Italia. But (as there is always a but) the concept of documentary-style pictures does not only sound slightly deja-vu but (another but bites your butt) it doesn't seem to leave much room to go further. Impossible to move again, to go forward ? Another point of no return, anyone ? That's no deja-vu, this time.
We loved the tweet-tweet-DIY concept of December Vogue Italia. Editorial-looking editorials thrown into one big twitter-like layout editorial. It's called good grooming, we'd say. Portraying backstage and runway, it's fake but looks real, it's real fakery and fake reality. Hypermetropic fashion gives us such a strange feeling. We love what we see, we don't know how we feel. Who will save the editorial world ? Not Vogue, this month. Just give us some visual pleasure and join your mates on the shelf.
The story taken from a Korean magazine that Willemijn shot in Seoul surely doesn't reach the excitement level of any page of Vogue Italia's story. But it raises the right question while giving us a good opportunity to talk about our beloved face from SPS. Willemijn Koppelman was a real wonder when the world discovered her first polaroids or tests. She became a kind of one-hit-wonder when she walked Marni once then had a little rest from the spotlights right after. Is that beauty-type destined for fashion oblivion nowadays ?
Truth is often milder than words and laying in between. Some of the most successful faces of the season are not those so-called classic beauties that are supposed to take their revenge (on what ? on who ?). We don't know what's going to happen in one month or two, only the future will tell us and it's needless to repeat it (even more to write it but couldn't help). Interesting beauty is what makes high fashion go on. Interesting beauty as anything else that is slightly interesting can be found out of the beaten tracks only. And fashion is spending too much time on the safe beaten tracks these days...
Commentaires
Poster un commentaire