14-01-10
V like Victories, F like Ford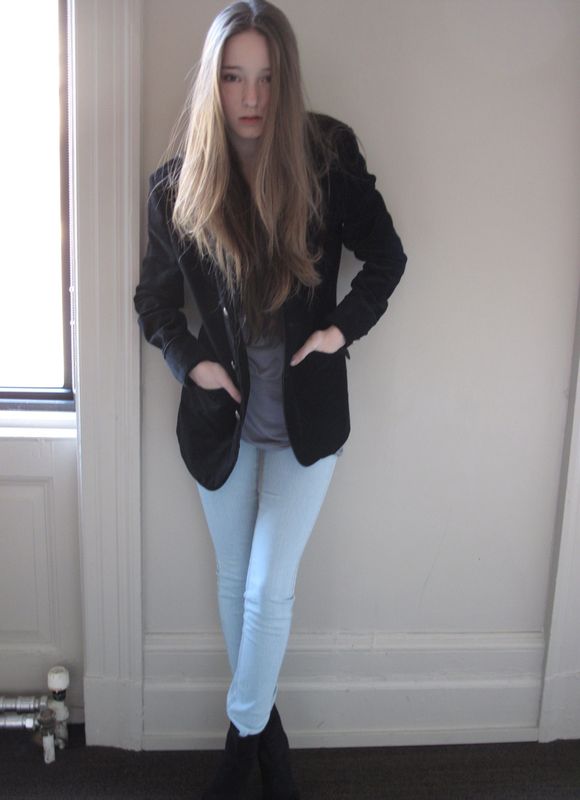 Emma @ Ford (NY)
Okay, it's almost 11pm and we've got headaches and itching eyes. Whatever, who cares. Some news can't wait and tomorrow is too late. Just got one of the most georgeous mail (loved the way it was written too) with one of the most promising girl of these last week. It took us to open it to wake up again and postpone our little rest. Ford's winner from their V magazine contest is worth to stay one more hour under the artificial light.
Isn't she delicate and graceful ? Emma is a real ballerina (not only a ballet dancer lookalike in front of the camera) and studied at the American Ballet Theater, for those who love the little stories behind the big one. And big one starts today with Ford for the young lady from Seattle, helped by her 5'10 (178) silhouette. Love the freshness of her expression and the innocence of her poses. Stay tuned for her editorial debuts... in V.
And stay tuned for Ford's Supermodel of the World finale in Sao Paulo. Today. Well, tonight. Tonight is (definitely) the night. More victories and... more Ford.

Commentaires
Poster un commentaire