04-02-10
Craisy Daisy, Lovely Luisa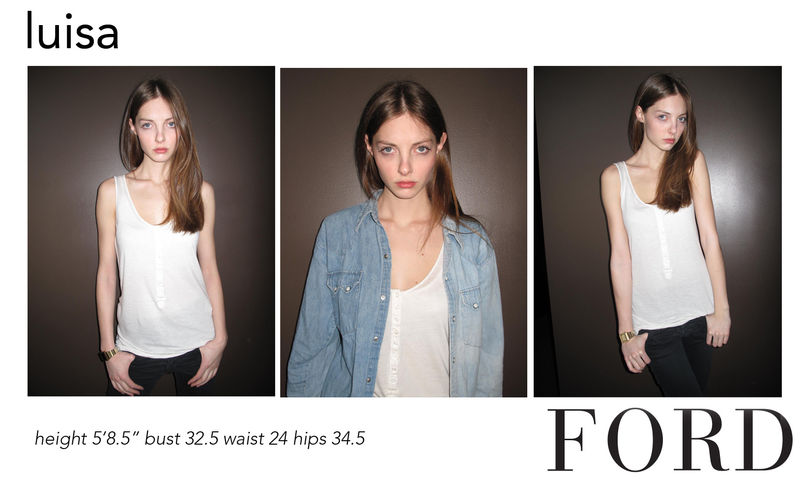 Luisa @ Ford (NY)
After facing full-force wintertime for weeks and weeks, got some summer vibe today. And Granny came to visit us at the office, trying to kill us with Dior perfume. No... that's not exactly the story we want to tell but craziness is the keyword in both Luisa's story and ours. Sit down and read carefully.
Luisa arrived with her mother agent from Viva Berlin yesterday. 6pm, New York City, cold weather. She's there to visit all the agencies and stops by Ford. The rest is already history. At 6.30pm Luisa signs. Too late to join the show package but just time in to walk the shows themselves. Better do it without a card and with all your might than the other way round.
20-years-old from Germany (you knew or you guessed), Luisa can rely on her lovely tiny frame, slightly melancholic yet determinated blue eyes to catch some attention. Coolness did it better so many times and we feel her own coolness will make it happen again. Ford loves her, we love her and so on. Stay wired.
Commentaires
Poster un commentaire