11-02-10
Speak out, don't talk about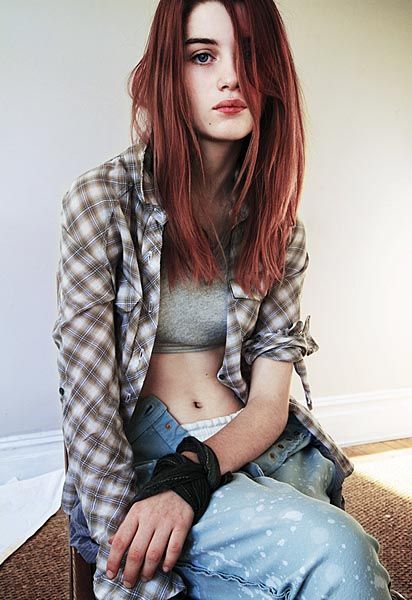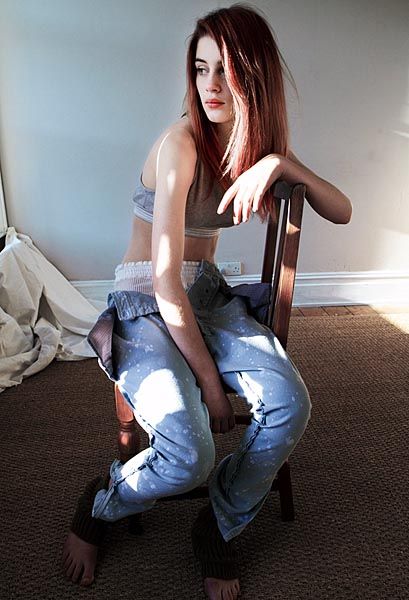 Nancy Williams @ FM (London)
We didn't know flowers could blossom on macadam. Didn't know but had to admit it as the new truth and to forget about the old one and any kind of common (non)sense. Always thought this (fashion) world is strange but has never looked as strange as today. As right now. A matter of timing, of the way news started to pile up all day endlessly and randomly. Started right, though. Started with two pictures of Nancy Williams, 5'9 (176), FM Agency and cool flashy hair/pale skin combo. Gazing in the void to escape from something like a free bird trying to forget the lack of liberty... just a mood. Just a good scene powered by some good modeling and Nancy is just getting ready to spread her wing in her real model-life.
Nancy's strength is probably her ability to make us believe her hair is natural on the two pictures above. Looks like she was born like that, looks like you've got a slice of her life in front of your eyes. A statement. And it's just pictures. Just fashion. Wind blowing in our craving minds. To surreal evenings, surreal feelings. But truth (and reality) is that we're not the only ones to get caught by Nancy's magic. DANSK Magazine tells more about her hair story and why they sold their souls to her look as quickly as we did (this is it: "Courtney Love circa 1994 expression on her face"). We should see her in Spring 2010 issue of the mag and we can already swear you we'll pay for that paper.
Oh, last thing. Nancy is just 15. Unbelievable. Or natural.
Commentaires
Poster un commentaire