28-02-10
Our Paris Way of Life: Daydreaming vs. Realpolitik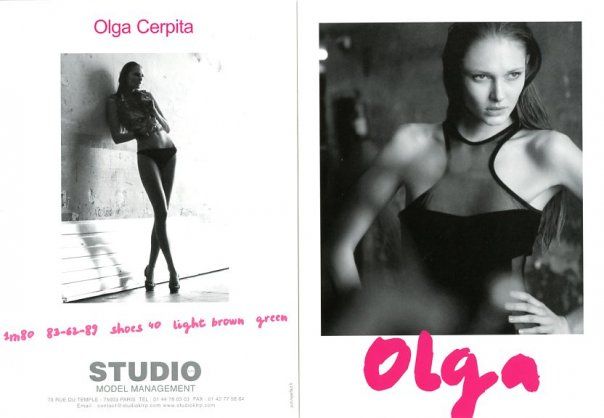 Olga Cerpita @ Studio (Paris), not in the review but expecting to see her again in town after a nice season in London with Profile. And Studio girls definitely belongs to our favorite Paris perks...
As usual Paris packages offer a wide range of high level models, including many newcomers you are tempted to watch closely during one week running from one show to another. Hide and seek backstage, good surprises and big disappointments. Though, our approach of that new season in Paris seems a little bit different and our state of minds before taking our usual high speed train to the french capital is more than a little bit different. Not thrilled or excited as we were a few seasons ago, more cold blooded and looking forward to meeting people rather than spotting girls backstage. Is this our way or does it reflect any change, any shift in the business here ? Hard to tell when you don't have 25 years of experience behind you to bring a suitable answer to such interrogations.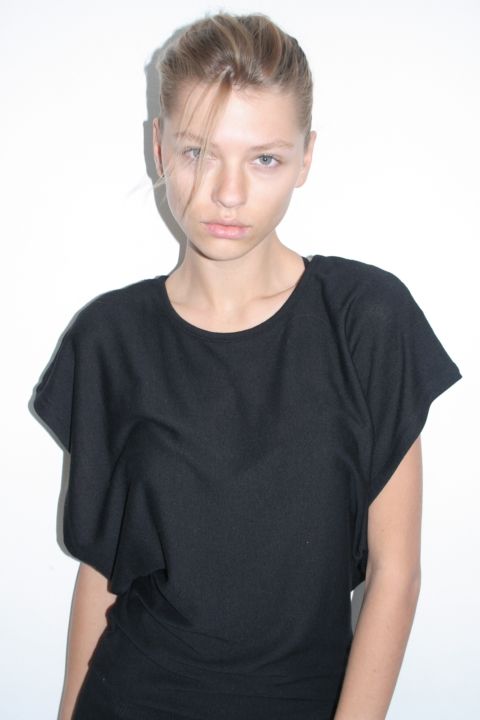 Yuliana Dementieva caught our eyes in a package sent by WM a few weeks ago. The strong blonde should remember us what starting in Paris means.

The Fall 2010 crop of new girls or models in their second season remain highly interesting nonetheless. And you might find some interesting girls in every agency's package. As usual. Same old: many great newcomers, only a few good spots to catch for them and if Paris is said to break the rules freshly established in New York, London and Milan, runway reality often shows that the rebellious crew of pure parisian new faces hasn't much cake left to bite. Especially if you try to consider it from a long run-focused point of view. Last season a girl like Edythe Hughes had an amazing season in Paris after not showing up much before. Now the effects in other cities are tangible but not overwhelming and her case is far from being an exception. Though our faith in Edythe's potential remains untouched from day one, we have to admit her current status is more as personal favorite than obvious breakthrough girl.
Of course, each girl has her own story besides modeling and you will never be able to compare Laragh McCann's to Natasha Poly's for example. If we're more fond of McCann's very select and spared appearances while our own vision of Poly has been severely spoilt by overexposure, no agent would ever exchange a Natasha for a Laragh. Realpolitik on FDIB ? Not completely, there might be a perfect way in between, up to us to brought it as concept now and make the statement which could explain it best.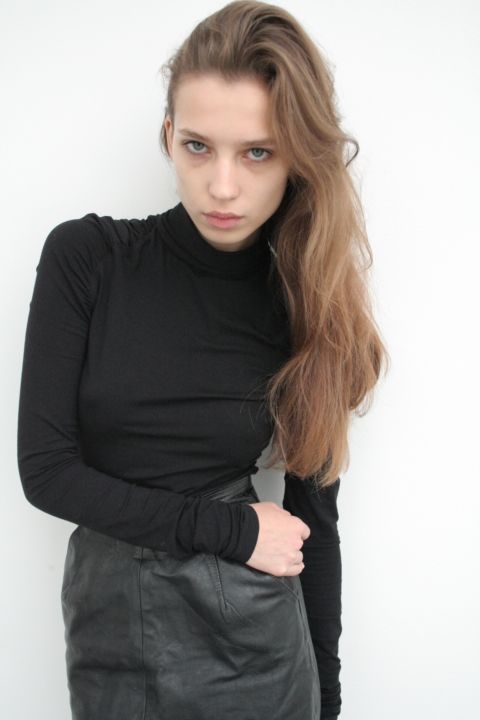 Anna Gorcea, Mandarina's best and WM's finest. For more on Oana Timerman, scroll down a little!

Who are we looking forward to seeing in Paris among the fresh and sometimes green newbies ? For sure, the Mandarinas we've been tracking from their very early beginnings. Relying on the triad at WM -- Oana, Florentina, Anna Gorcea -- plus Marina Serbul at IMG who may hide some wildcards in her sleeve, for this season or next one. And what about Mihaela Mihnea ? Nonstop improving young lady who saw her modeling skills raise drastically since we met her last October ? We guess we won't be the only ones aware of that fact. Besides Mandarina's marvels-in-making, we might be interested in seeing what a girl like Othilia will get here. Silent is still a Paris-based boutique even if their policy goes way beyond the City of Lights. And talking about last-minute serious contenders, Silent have never been short of this kind of girls.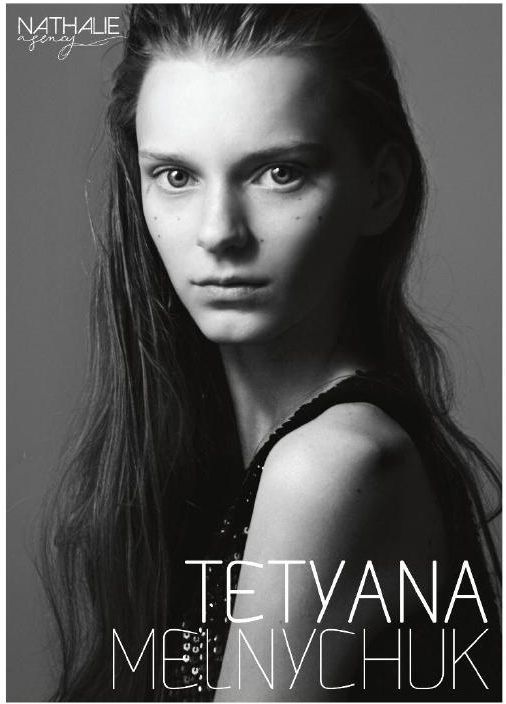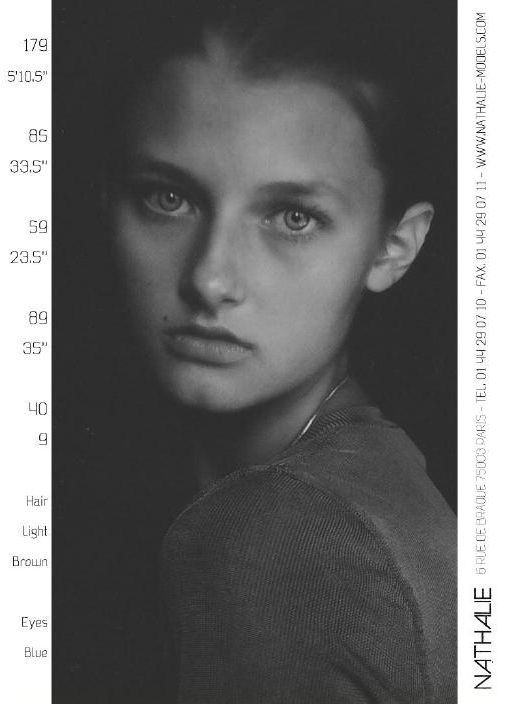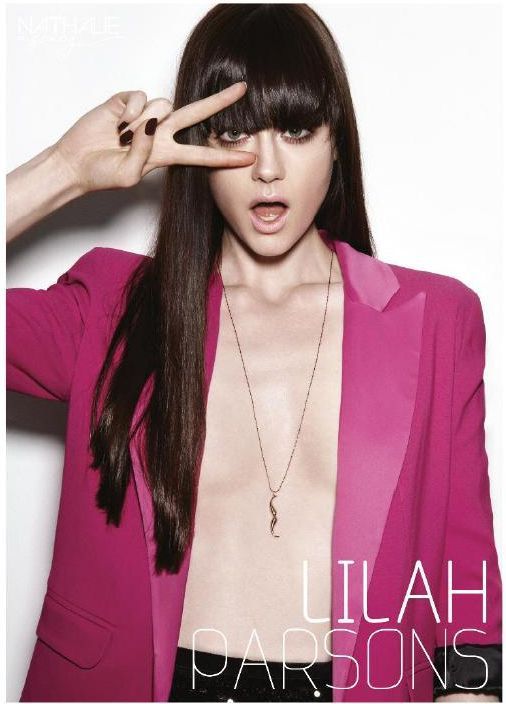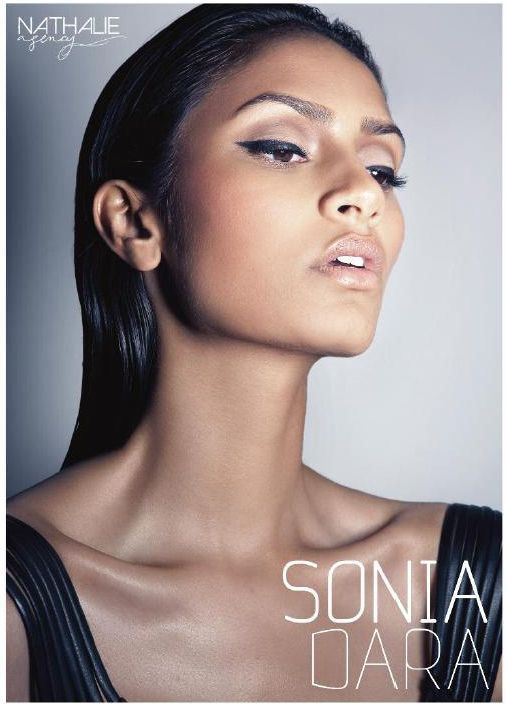 Powerful pack at Nathalie: the fresh forces Tetyana and Iran, the brit indies Lilah (Profile) and Jasmine (M&P), the classic and expensive Kis and Sonia.

Nathalie 's show package was among the most impressive or at least, those which were able to impress us personally. Tetyana Melnychuk as one of our absolute favorites (it took her first polas plus meeting her last season plus seeing how she evolved since to get that status, not bad at all), Sedene Blake, Melissa Tamarijn and Jeneil Williams as breaking forces and last but not least, an extended team of potential dark horses for the season: Sonia Dara (need more of her), Iran (the international mystery newbie), Jasmine Poulton (a girl on the rise), Kis, Thana Kuhnen, Hanna Paat... the list could go on forever.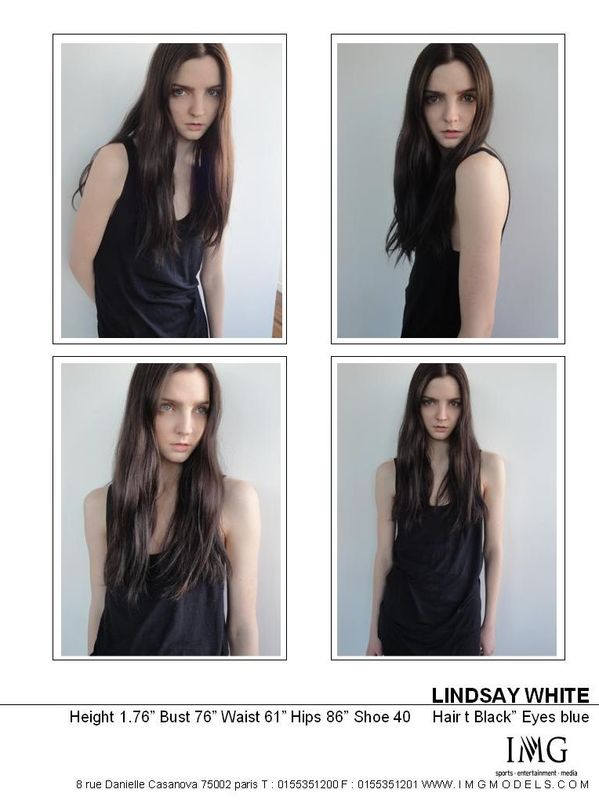 Lindsay White @ IMG surely belongs to our favorites and is on our radar again.
IMG's package is definitely another inspiration for us, this season maybe more than previous one. Joan Smalls and Julija Step are the two not-so-newcomers to watch and we're eagerly waiting for Jenny Sinkaberg's next steps in Paris. Among the usual legion of new faces included in the package (less than before, though) our hearts beat for uncanny visions of American Beauty they brought in town: Lindsay White who strengthen her FDIB-favorite status at Rodarte and Wang two weeks ago, Ali Lagarde and, last but not least, Whitney Jensen from Echo Models who only needed a few seconds to get a place in our fav-girls lineup. Very leggy and very interesting. Or shally we look to Ajak and Ali Stepka to spice up our week ?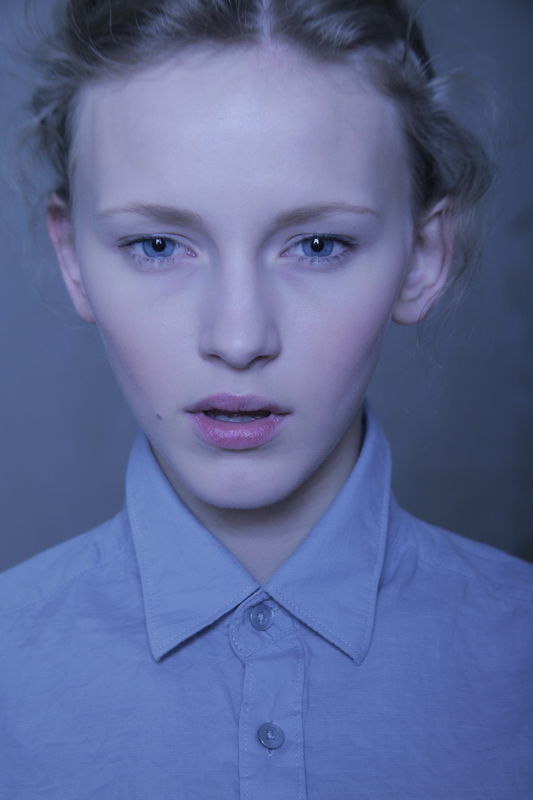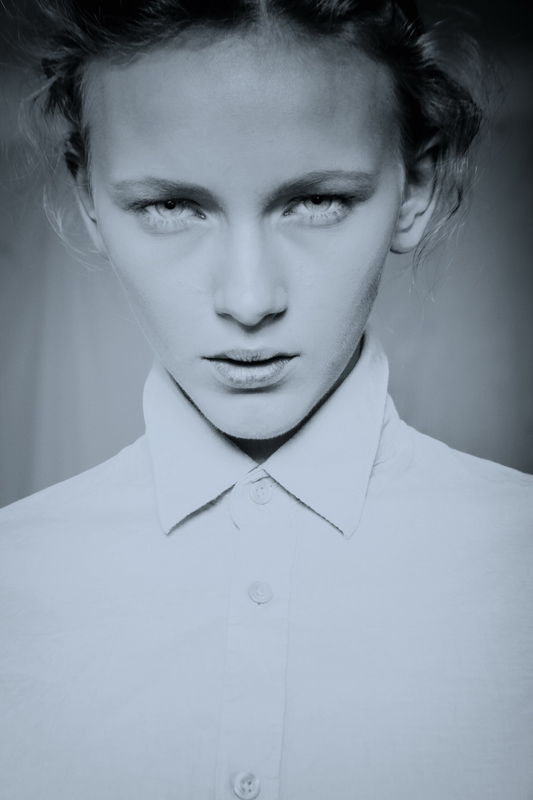 Alina Krasina by Nikita Manin, from innocent to impish in three pictures. Avant's most striking new girl this season caught all our attention on backstage pics from NY and will start in Paris with Elite.

Another huge yet flawless package is of course Elite's with several favorites among the potential contenders. Think Charlene, Ali Carr, Pauline Serreau, Juana, Hind and the two from Avant, Alina Krasina and Anya Fokina as girls we're dying to feature in the next few weeks. Though, we already know there won't be space for everyone, neither on the catwalks nor on our page. It used to sadden us in a recent past but we had to accept it, still hope to see as many of them as possible. The more the better, as long as it's kept expensive and selective. At Viva, we live for Kirby Kenny but wouldn't mind to see more of Annemara, Ping, Nastasia or Luisa too.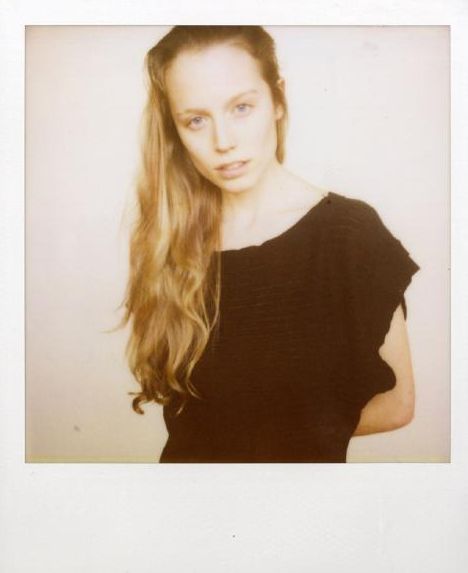 Ali Carr who walked for Marc Jacobs and House of Holland, with Elite NY and Elite Paris. A personal favorite in making, introduced to us through polaroids by Jonathan Leder a few times ago.

Then Women and Marilyn. Women fluently speaking the blog language and showing an expected package, Marilyn and it's limited communication, minimalist and expensive package drowning you into unexpected "introductions" and special arrangements. Both in the end don't allow you to predict anything by seeing their package but both seem to have enough relevant faces to shine again this season. Carefully watching for Rose and Ranya, hoping for Malu, Kadri or Ty to pop up at a good spot. Keeping our fingers crossed for Kristina Vasilieva and Chrishell Stubbs.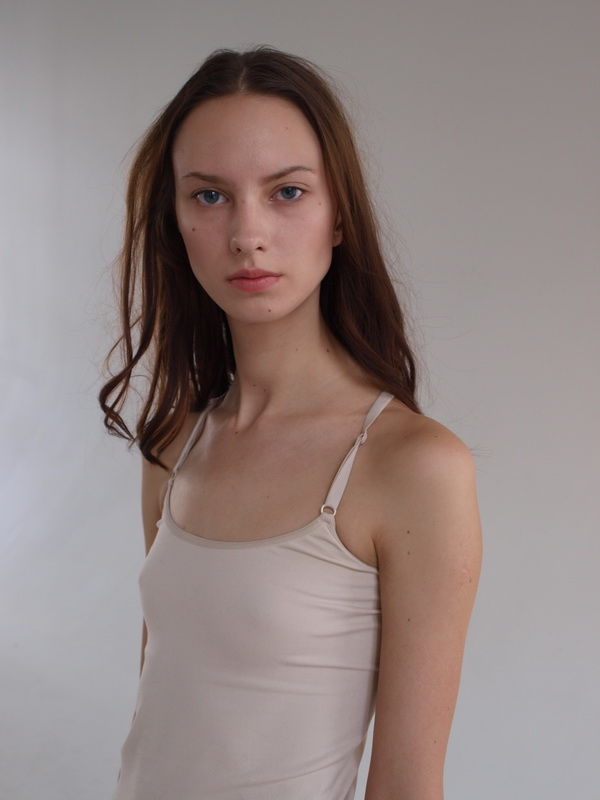 Nathalie @ Aquarelle (Russia) and Ford (NY), now ready to run with City (Paris).

Back to WM who definitely have more to show than our three Mandarina-girls, wondering what's waiting for Johanna and Elena, watching for the Kukhta sis Irena and Gigi, expecting Yuliana's debuts. And of course, not excluding any kind of surprises -- it's WM, after all. Reviewing all the more or less big names brings us now to those less-watched agencies that sometimes leave you with mixed feelings, not saying it in a kind of bad way. From pointless expectations checking out their packages to relevant runway appearances for some of their girls. Remembering very well how Malgosia Baclawska at M Management impressed us backstage last season and willing to keep our hopes for Ophelie Rupp, finally featured here this week in our big editorial gig. Believing in some of our FDIB favorite at City like Niia or Nathalie and waiting for Edythe to keep it sky-high in Paris. Who's next ? Next. Didn't see everything yet but surely looking forward to seeing our all-time favorite Valerija Kelava, our new love Georgia Hilmer and Ruby Aldridge's recent moves in Milan have seriously intrigued and leaves us with further expectations.
None of what we're writing here now is going to happen next week and that's why we're writing it. Or some little things will come true and others will go a totally different way. More seriously everyone is allowed to have his own hopes yet we're trying to calm ours down with as much analysis as possible. Not sure if anyone from any company and background is able to predict anything but it's sunday. So, why not.
Commentaires
Poster un commentaire