28-02-10
Prada-Girl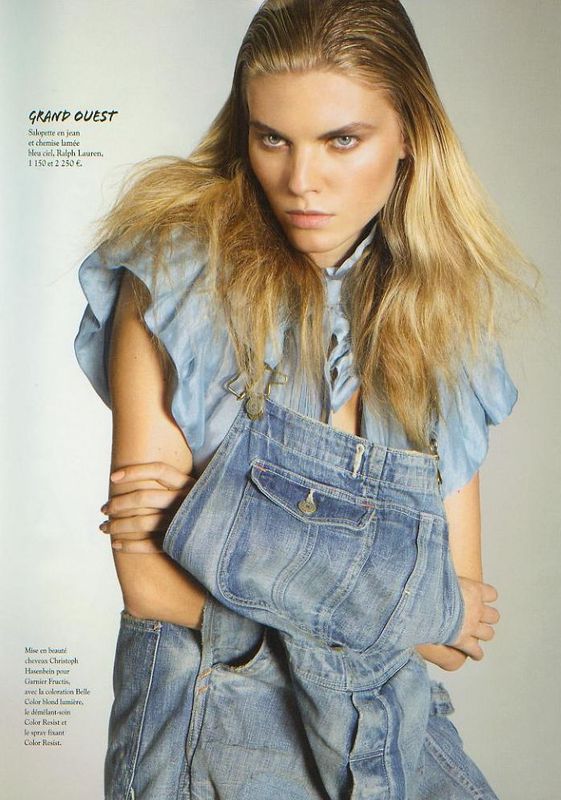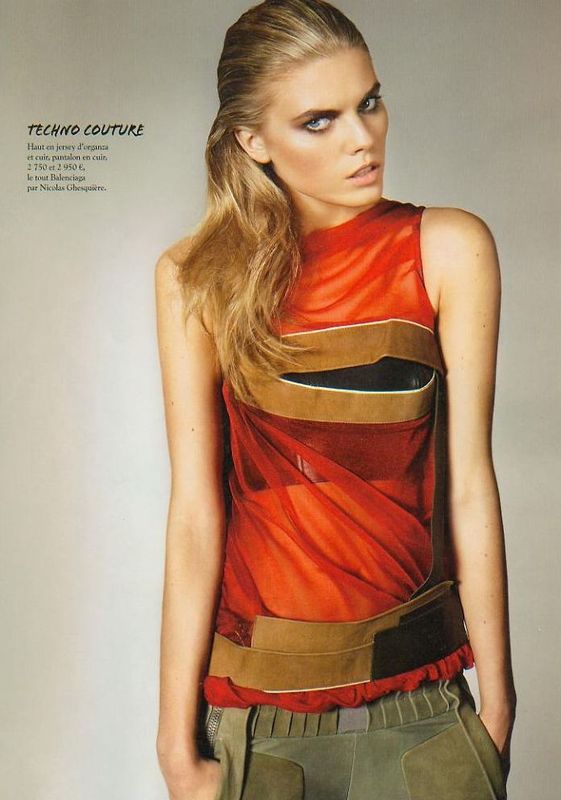 Maryna Linchuk @ Viva (Paris)
Before making the decision to write this piece we thought of what could be your possible reactions. Are we getting that bored on a Sunday afternoon to go to the bookshop next door and start a story on the first magazine we found ? Actually not at all, wouldn't have time to waste in this and couldn't be that cynical in a topic involving models. Though, we can agree it's been a while since we last featured Maryna... if we ever did. So, why now and what's the point behind this ?
Don't worry, we haven't changed our mind on the whole concept around Prada's casting this season but if something started to make sense from our point of view, it's definitely the fact you have Catherine McNeil on one side, Lindsey Wixson on the other and Maryna Linchuk in the middle. For Maryna being there might be a premiere but as for Prada hiring classical girls lately, we need to remember McNeil made it before. No innovation here.
Then, with a little luck we found this spread today while getting our weekly news magazine, in its supplement called L'Express Styles. Might not be Vogue Italia yet the photographer behind the story is Alex Cayley who also worked with her on that gorgeous editorial from Elle Russia this month. With a few pages in current Allure (by Patrick Demarchelier) and some more in Vogue Paris as well, her recent printwork covers a broad range of aesthetics and it was about time the same happens on runways again.
We're not that familiar with Maryna's career and frankly speaking she's never belonged to our favorite models, even if we always recognized her talent for what it is -- multi-tasked, versatile and geniune beauty. Funny how classic brunettes have always got more attention here (think Hilary or McNeil), funny how subjective fashion is in general. Funny also how many clasically beautiful girls become second class models while only very few of them have been able to enjoy a high fashion career (on another hand, you might answer that a quirky-looking girl who doesn't reach a certain level won't go anywhere, not even B-list).
More than praising Prada for hiring her to model their latest collection, more than celebrating a so-called return to classic beauty (hopefully not to classic values in general), we're tempted to portray Maryna as a girl who simply achieved a lot and still have enough room to surprise us moving forward again after establishing herself at a pretty high level. This might be the only relevant reason in featuring one of Prada's "new faces" of the season. Sounds like we've got the beginning of a brand new topic, to dig deeper as soon as possible. Even if it actually started a few seasons ago. Already.
Commentaires
Poster un commentaire