10-03-10
Take it for Granted, see it in my Eyes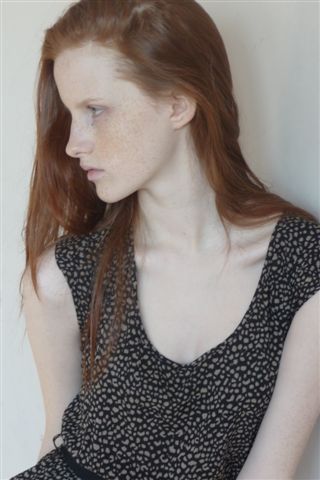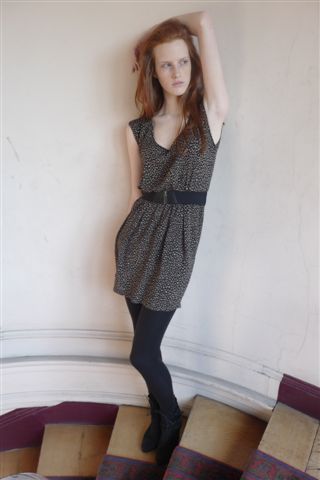 Magdalena Jasek @ Eskimo, Free (Poland), Marilyn (Paris & NY)
We briefly talked about Magdalena Jasek's case in our previous post, covering the whole bunch of girls walking for Gaspard Yurkievich and dropped a few words on her being among the lucky ones in Jean Paul Gaultier's most expensive casting in seasons. That's it, that's not the groundbreaking news of the week but that's what really matters in the end: seeing one of our favorites from the new generation taking off and keeping a steady pace during Paris fashion week. Too much buzz might kill the buzz even faster than you created it, quite the quote to meditate these days.
Being talked about is better than struggling in the shadows -- maybe. Being the talk of the town can help one time and make you the king or queen of clowns the day after. We're not going to say more on this week's most juicy gossips now: even if we know the truth, no one (absolutely no one) knows where and how it's going to end. Concentrating on Magda's first shows record seems safe and sound though blogging new faces became quite as dangerous as playing with fire. Let's play with matches and flames then, bright as Magdalena's hair we hope.
Naming Yurkievich as a good spot to look for newbies on the rise and praising Gaultier for his latest casting are already two excellent reasons to focus on Ms. Jasek, her subtle presence and elegant walk should make two more. Now let's try to get slightly deeper and consider she also walked for Margiela. Always interesting castings there, though this one was a tiny bit more special. The extended list of girls who always walk this show got slightly spiced up this season with some more directional additions to the lineup (think Julia Nobis, Liubov... going back to that topic later). Then Vanessa Bruno. Spring 2010 show was a highlight of our previous trip in Paris, Fall 2010 keeps its appeal as one of the most interesting castings in town. No buzz, no fuss, only great girls you would have troubles to overlook. All what matters, non ?
Commentaires
Poster un commentaire