10-03-10
Cabs for Cuties (Unexpected Part Two)

Sharon Kavjian @ IMG
Haven't thought we were going to do a second story on the Cabs for Cuties theme but latest news from Paris confirmed us we were on the right road with our analysis of last week. What exclusive really means have less to do with exclusivity stated by contract than by a real status built with the right bookings. You can predict (or watch, as we do) the end of the new faces as a concept, fashion weeks and fashion in general will still be in need of new faces strickly speaking. Not as much as the vampire fashion business used to be, sucking its fix of fresh blood every season but the modeling world keeps welcoming newcomers all the time and does it now in a salutary selective way.
Paris, more than any other city, offered a few good examples of this new breed of new faces, not always in their first season but far from being actual veterans. You can be as biased by fashion speed standards as you want, it's still acceptable to call a girl like Sharon Kavjian a rookie. She only started properly six months ago and regardless of the point of view, it's still quite short. Shows like Loewe and today Louis Vuitton were noticed for their extended teams of past or present superstars and even if you're not in that mood, you can't deny it gives quite a special aura to less famous or more recent girls thrown in the lineup. Sharon, of course, and a couple more of this lucky few: Barbara Palvin and Kirsi Pyrhonen.
Miu Miu show is just over as we speak and we're happy to write here Sharon was on the list. Along with other girls that only did a few runways but stayed at the highest level from day one till the end, regardless who casts what: Ali Carr and Alicia Kuczman. Seems that a overwhelming showlist isn't always the best way to catch the most (and especially the right) attention. And lucky timing made it happen: we just found a little piece of Sharon's editorial work two days ago from Crash Magazine, photographed and styled by quite a powerful combo: Xevi Muntane and Elisa Nalin. We know we're back home but thought it would be more exotic to show it as we saw it ourselves, straight off its plastic bag!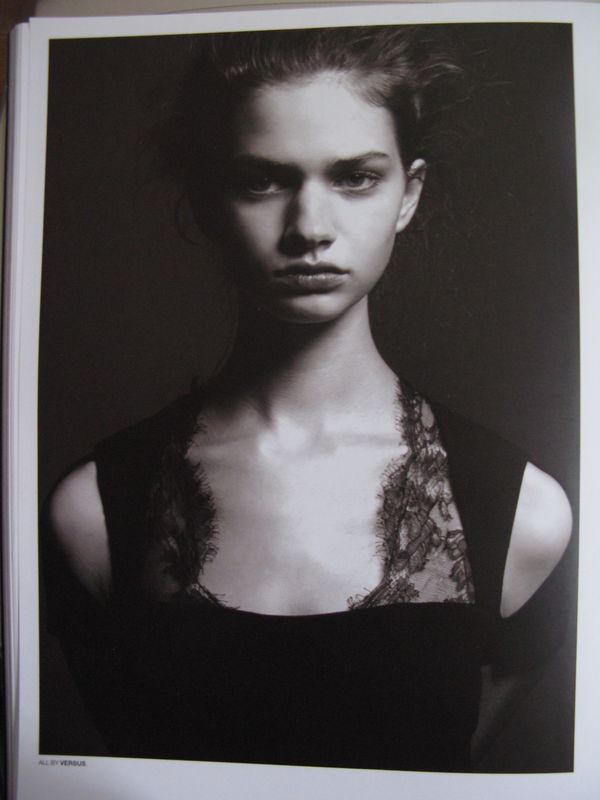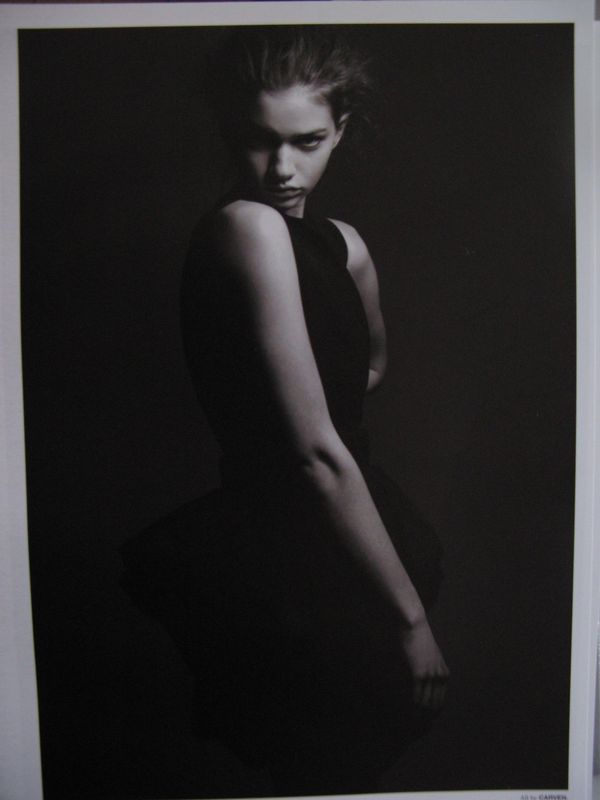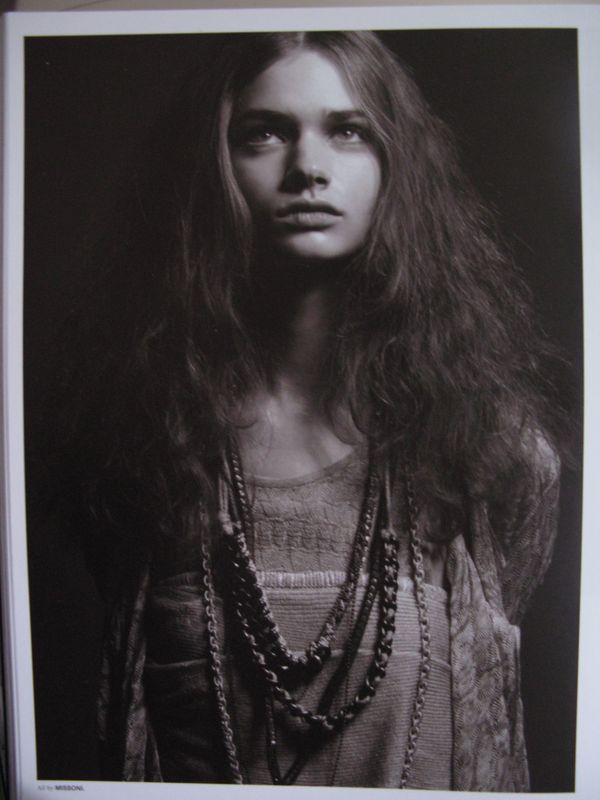 If this second story wasn't expected or planned at all, we're now thinking of a third one, more expectable this time as a few more girls of that precious kind have gorgeous materials fresh from our favorite Paris bookstores. You'll probably have to wait one or two more days but it shouldn't be a problem: we're not going to annoy you more than this when you're just enjoying the very last minutes of Fall Winter 2010-11 fashion weeks.
Commentaires
Poster un commentaire