12-03-10
The Elite Squad
Ali Carr: caught our attention with some tests by Jonathan Leder a bit before the season then we simply fell in love with her look after she walked for Marc Jacobs. And that's just the intro. In our recent entries, her name was quoted a few times to illustrate what we call a fabulous first season: no overwhelming buzz but overwhelming facts. Her way from NY shows to Paris runways is just the way it should be for a girl making her first steps, as selective as expensive. Put names like Burberry or Aquilano.Rimondi on the list and add the cherry on the top, Miu Miu on the last day. The complete showlist might be slightly longer and of the same kind, the four shows we mentioned are enough to give you an idea of how precious it looks. On a more personal note, Ali became a big-time FDIB-favorite not only for having a fab season, her look and the vibe we get from all her pictures (from polas to tests to runway shots) just seemed to be what we were looking for.
Julia Nobis: got a picture from an australian magazine one week before the shows and were just smitten. Wanted to feature her but it seemed the moment was wrong. Things you have to understand, things the girls have to go through as well and we were delighted by the happy ending of Julia's first chapter. NY started with Calvin Klein only, branded as one of the exclusives of the season. Though, nothing to worry about -- this was just a prelude to what could be considered as a complete breakthrough. Think of the high amount of shows she gathered in other cities, think of the quality and diversity among them, think of the crescendo from CK till the end. Beautiful. Sit down with your pop-corn and watch it live. Paris as the final highlight: Dries Van Noten, Sharon Wauchob (we adored her there!), Roland Mouret (ditto!), Rick Owens, Celine, Valentino, Vuitton and Miu Miu. No less.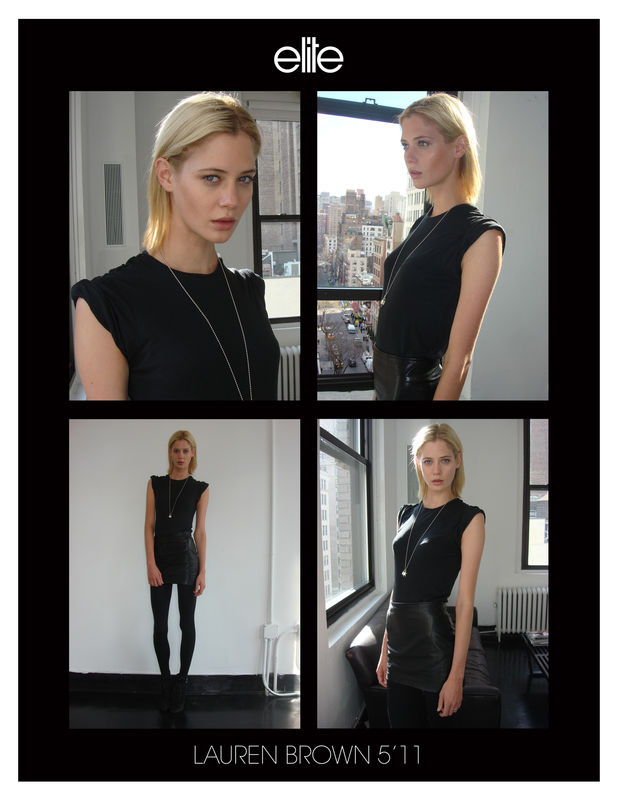 Lauren Brown: classical and sculptural 5'11 blonde who had much more to offer than what skeptical eyes might have expected. Where are them, by the way ? Not here at least. Lauren caught our attention for that fresh look, perfect for this season and, in our opinion, for far beyond. The magic formula, the magic numbers and the little extra you can't name but you can't not feel. Balenciaga felt it too and so did Givenchy. Both seemed to be in the same mood for their latest models choice, creating this sweet little shift in their respective aesthetics. Add Paul & Joe on the list too, the show is worth to watch, this time more than ever by the way. "Drop the bad habits and book Lauren" could be a suitable anthem for Fall 2010.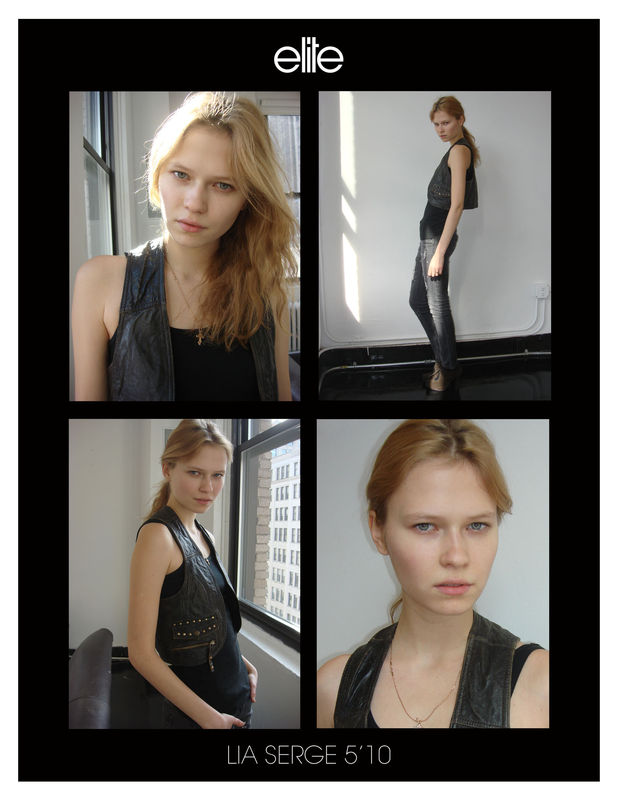 Lia Serge: keep love alive and don't stop believing. We discovered Lia as a fresh face from Russia a few times ago and immediately fell for her looks. "The girl without polaroids" as we branded her at that time but with fabulous test shots made her own way, adding a little bit of this and a tad of that to her book till she finally got her own chance to blossom and shine on the runway: Givenchy-girl as an exclusive. Exclusive can get many meanings but how not to be impressed by the girl that perfectly embodies the collection (along with Lauren, above, and Yuliana) ? Adding timeless coolness to classic yet twisted eastern-european features (feline eyes to fall for), Lia made our day last Sunday. Not only ours, of course (and, by the way, Avant girls rock).
Shifting from the excitement of gathering four fab faces of the season to a little bit of analysis now. Strategy, good communication all the way and the results that came in time to crown the efforts. The Elite girls from New York started the season with some precious materials in their books and a good dose of smart blogging to keep the flame (of love, of course) growing. We reblogged a couple of their Future Faces of the Day during the shows in NY. Image matters.
PS: We could have put more emphasis on the fact the four are both with Elite NY and Paris but wanted to highlight another point which is worth to mention: how image/promotion totally reflected runway reality. Or how Elite became the living proof an agency can be both efficient and fancy.
Commentaires
Poster un commentaire