14-03-10
Casting Connections at Sharon Wauchob Fall 2010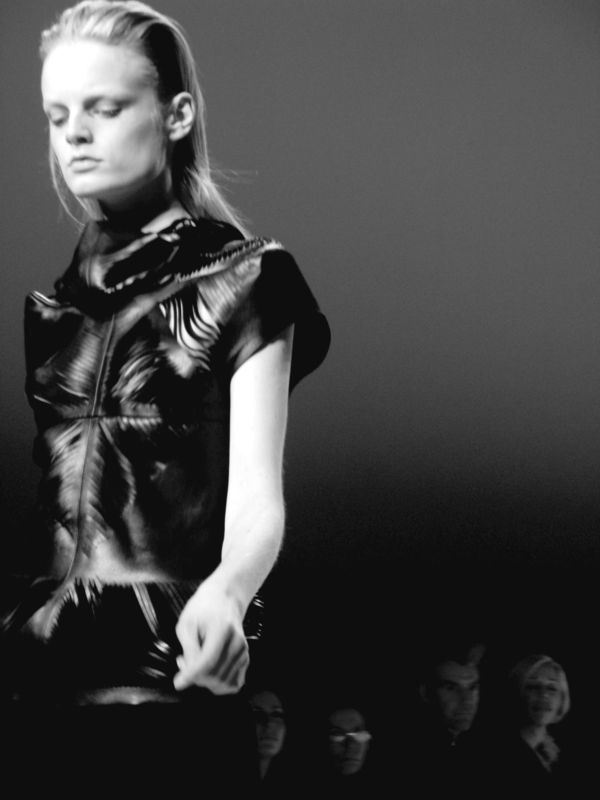 HANNE GABY ODIELE
To tell you the truth, we didn't attend as many shows as we used to as we spent less time in Paris while our schedule was heavier than ever. Though, one we wouldn't miss for anything on earth is Sharon Wauchob. For the silhouettes on the runway of course but as a model-focused webpage, mostly for the impeccable casting they never fail to have there. Our favorite motto being that every casting has to be a statement (or at least to reflect the mood of a collection), Wauchob's has been on the top of our list for seasons already and Fall 2010 seemed to strengthen that position again.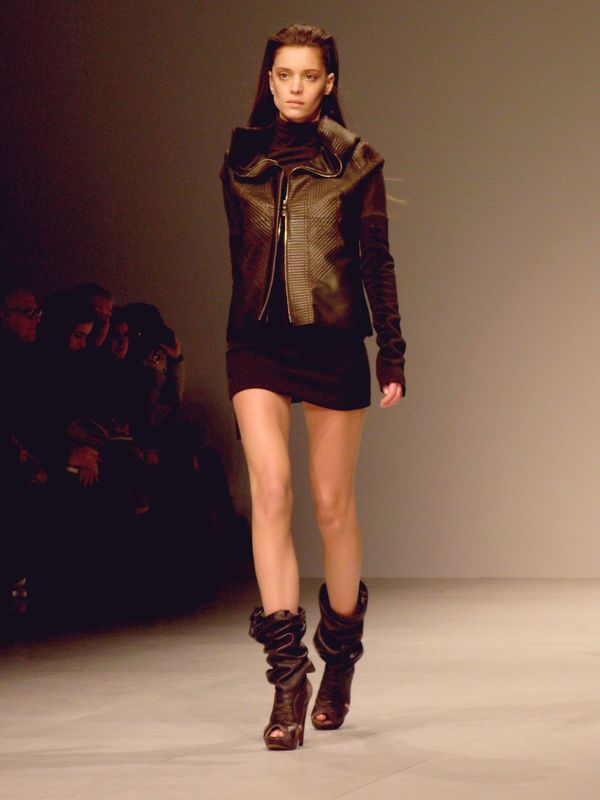 PAULINE SERREAU, the casting director's favorite this season. Also spotted at Burberry.
What's the secret, if there is any ? First of all, not too much hype around the event which allows a clearer vision and avoid people involved to pretend this shows is making stars in one minute. Honest casting, brilliant picks, flawless aesthetic as the three major ingredients. Making relevant choices isn't always the easiest as everybody wants his slice of spotlights but there are many other way to get extra attent than creating short-living buzz. Take for example Pauline Serreau, who appears to be this season's favorite of the casting director making her debuts at Burberry Prorsum in London two weeks before. Not only does she fit for Sharon Wauchob's brand and collection (and Fall 2010 casting in particular) but she also took off is such a smart and steady way with her first editorial piece being a few pages in Amica's Casting series.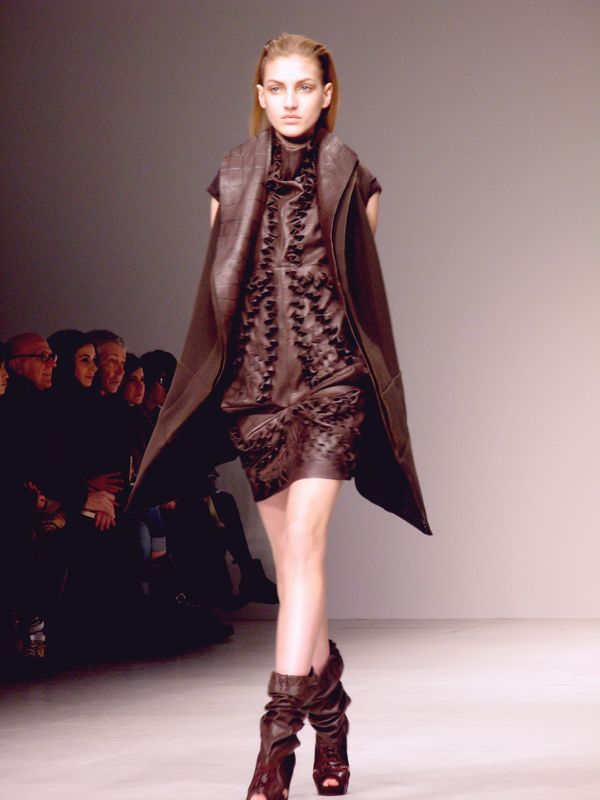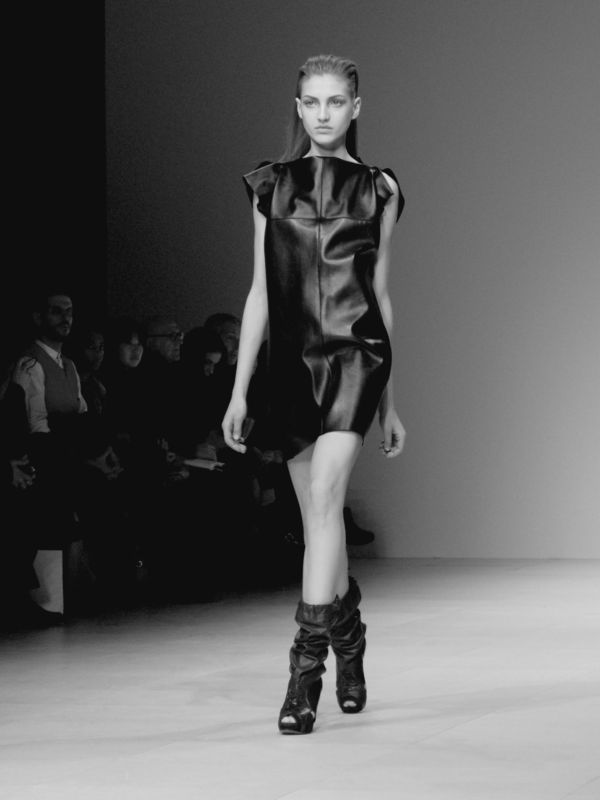 SIMONA ANDREJIC, the day we understood what her appeal is all about: charisma. On the runway and backstage, at least.
Perfectly mixing personal picks with girls on the rise, Wauchob's lineup does it the finest way. Last season we enjoyed seeing Marie Moreau walking next to Rasa Zukauskaite and Ranya Mordanova, re-discovered the multiple sides of Kelsey Van Mook's beauty. This time it was a huge shock to notice the gap between the image we had of Simona Andrejic till then and the vibe we got from seeing her walking live on the catwalk. Much charisma, sleek and sharp features, delicate walk and presence that was confirmed the day after at Roland Mouret.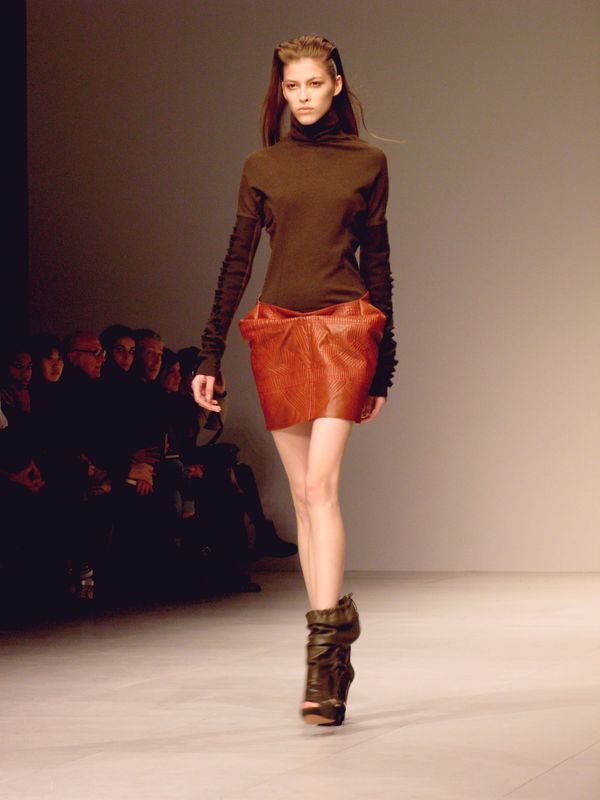 YULIA KHARLAPANOVA, always does it royal on the runway.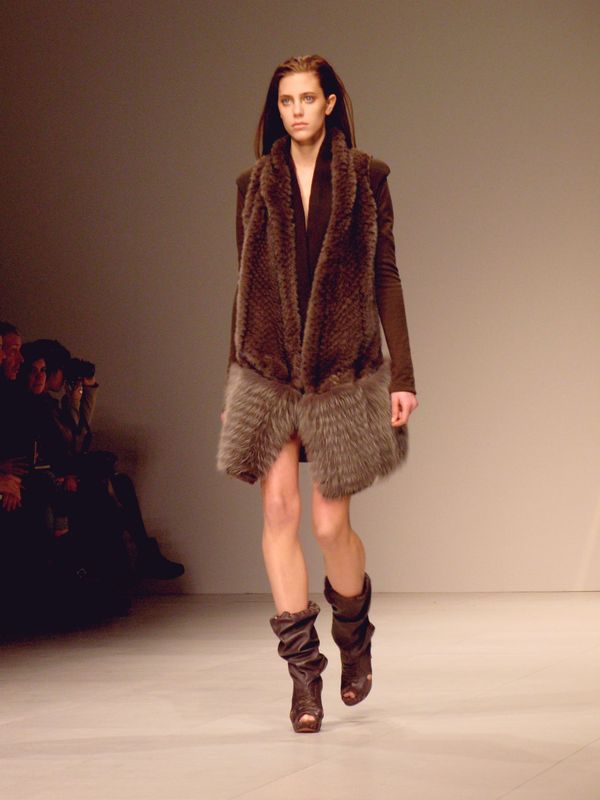 ANN KENNY, enjoying a ghost-moment when our flash was too strong. And truth is she's haunting.
Further example of a good use of rising stars in their first season were Ann Kenny, Caroline Brasch Nielsen and Julia Nobis. Girls that perfectly worked out the clothes and found their place in the casting lineup. Like parallel lines: Ann/Pauline, Julia/Jenny. Aesthetic statements that fit for the collection's theme, that contribute to the overall mood on the runway, leaving the impression every detail was carefully explored to make the whole extremely consistent.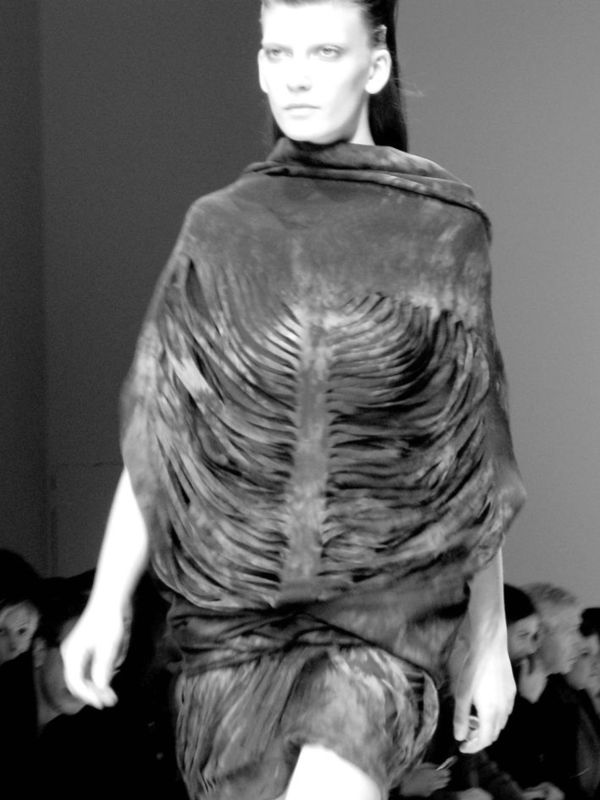 VALERIJA KELAVA had her ghost moment too and is haunting too. Caught in the spotlights!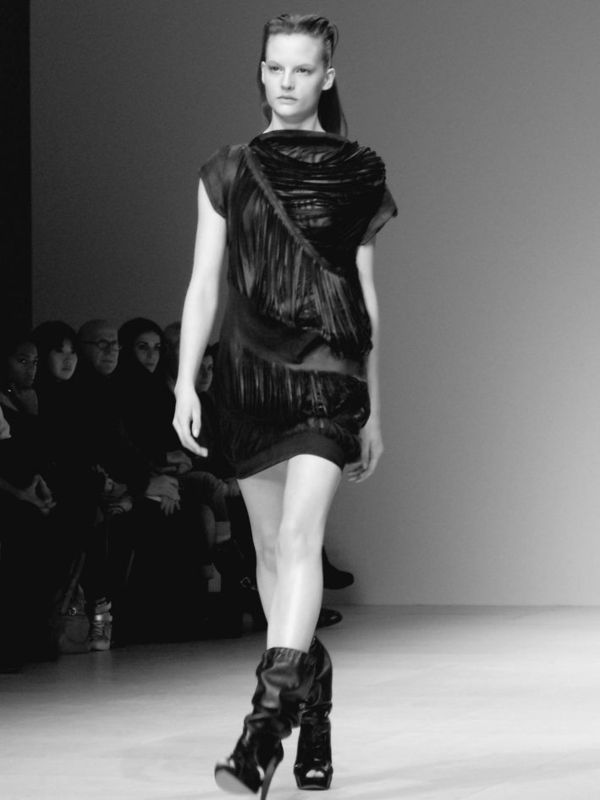 SARA BLOMQVIST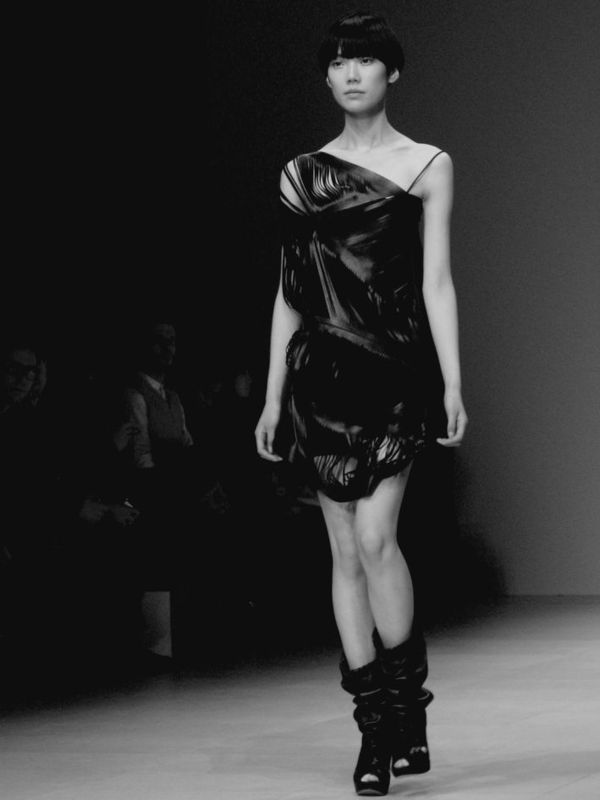 TAO OKAMOTO
Models like Tao, Yulia, Sophie or Sara were all walking proof that good modeling skills go and grow beyond seasons and casting needs aren't only focused on the shock of the new. The perfect use of established faces isn't the easiest part of the job as well and several times we saw mistakes, misuses or misunderstanding on the runway. Girls who were possible good additions to the cast but didn't match the aesthetic. It's sometimes hard to avoid but how not to think Yulia Kharlapanova was just perfect here ? How not to enjoy Sophie's presence next to Pauline and Ann ? How not to consider as logical to throw both Valerija Kelava and Sara Blomqvist in Sharon Wauchob's Fall 2010 formula ? Truth is you ask yourself this kind of questions only after the show when you start analysing what you saw. Not when it actually takes place and you just enjoy a visually flawless team of models. Isn't this the ultimate key point of casting, when you tell yourself "this just makes sense".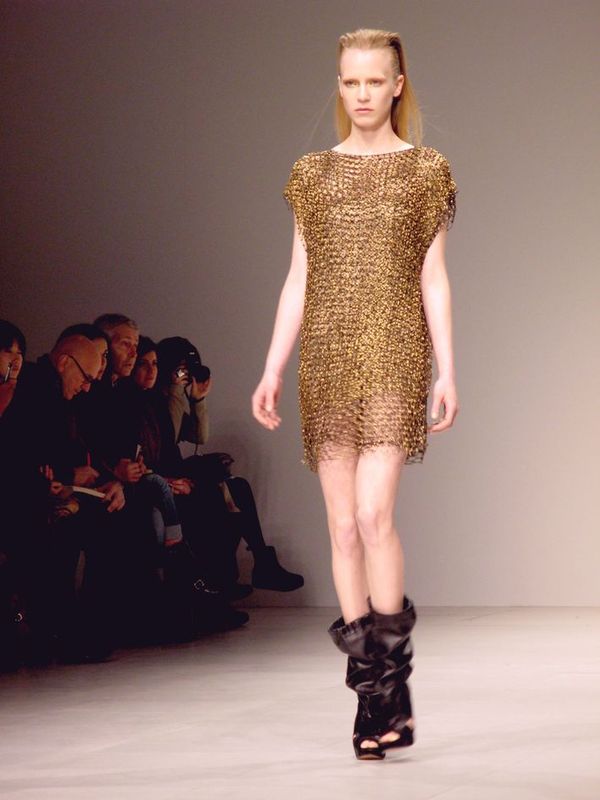 JENNY SINKABERG, FDIB-favorite at our favorite show.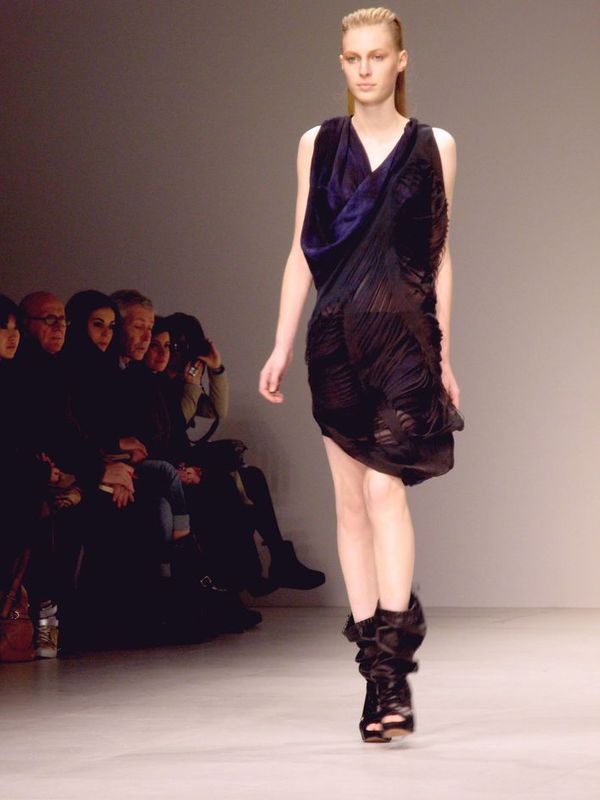 JULIA NOBIS

SOPHIE SREJ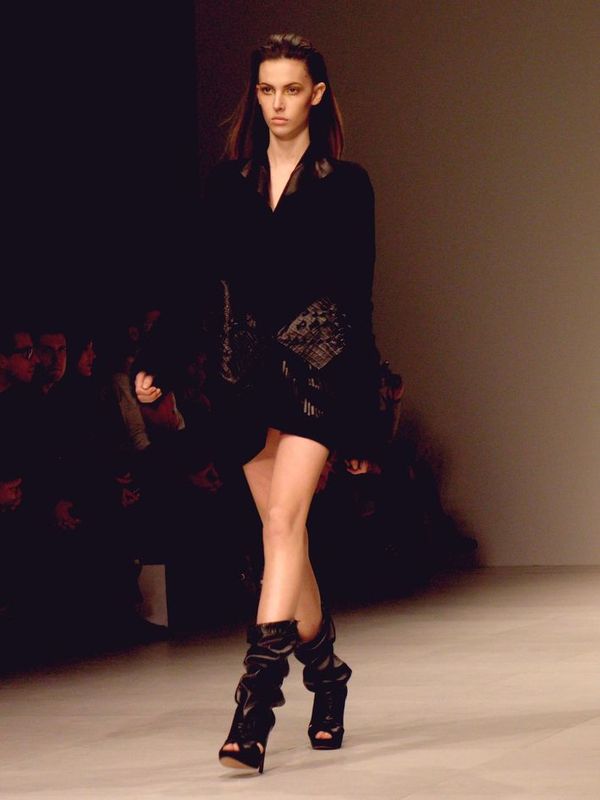 RUBY ALDRIDGE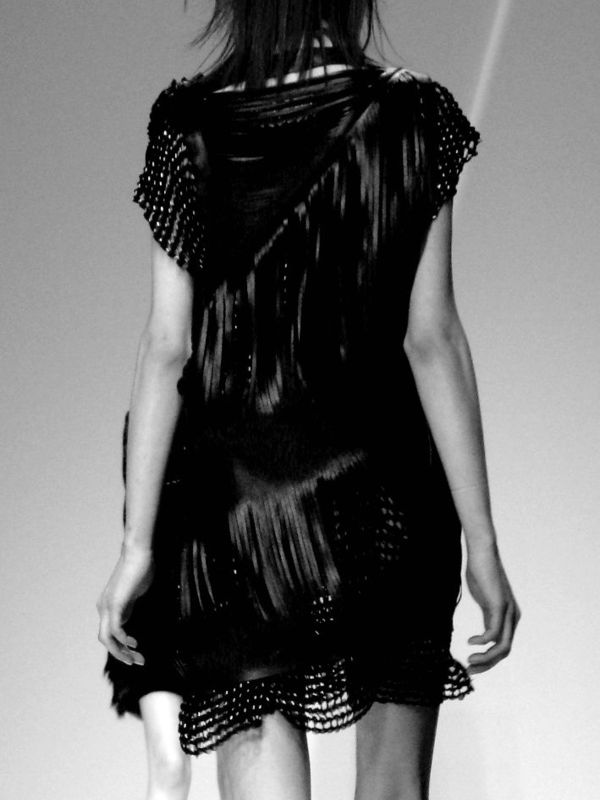 TATI COTLIAR, beautiful from every angle.
Last but not least, two more logical additions to the lineup. Think Tati Cotliar (unfortunately we only have blurred pictures of her face but she radiates style from a rear angle too!) and Ruby Aldridge who made a sensational splash in Milan before. If the latter is a natural pick for the casting director, she also perfectly matched the collection itself, with her sharp features echoing many other girls looks.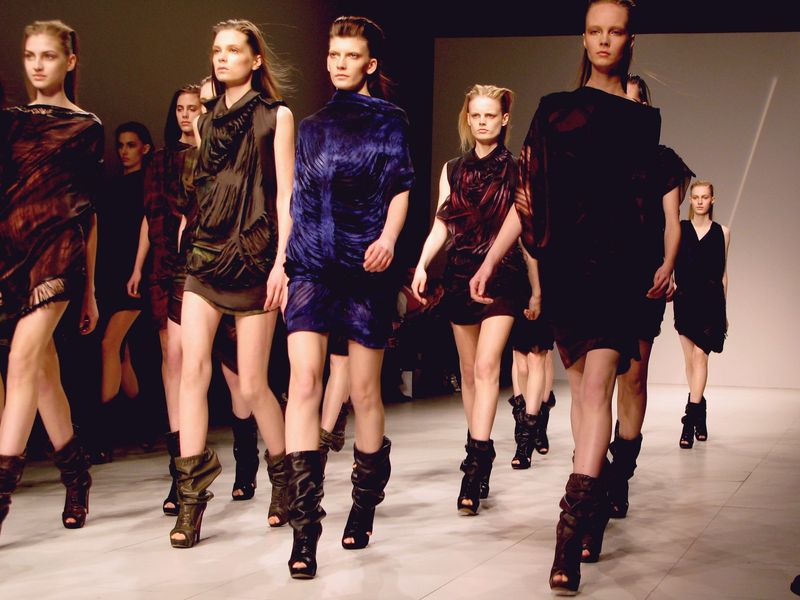 SIMONA ANDREJIC, RUBY ALDRIDGE, ANN KENNY, CAROLINE BRASCH NIELSEN, VALERIJA KELAVA, HANNE GABY ODIELE, KRISTY KAUROVA and JULIA NOBIS.
We'll try to keep our conclusion as simple as possible. Sharon Wauchob's show last week is what we want to see in Paris. We're not looking for being overwhelmed everytime, not waiting for major moves and tons of tricks. We want castings to make sense, to question ourselves on the right points, to be consistent... and lovable as well.
Commentaires
Poster un commentaire