24-03-10
(Sur)Real Women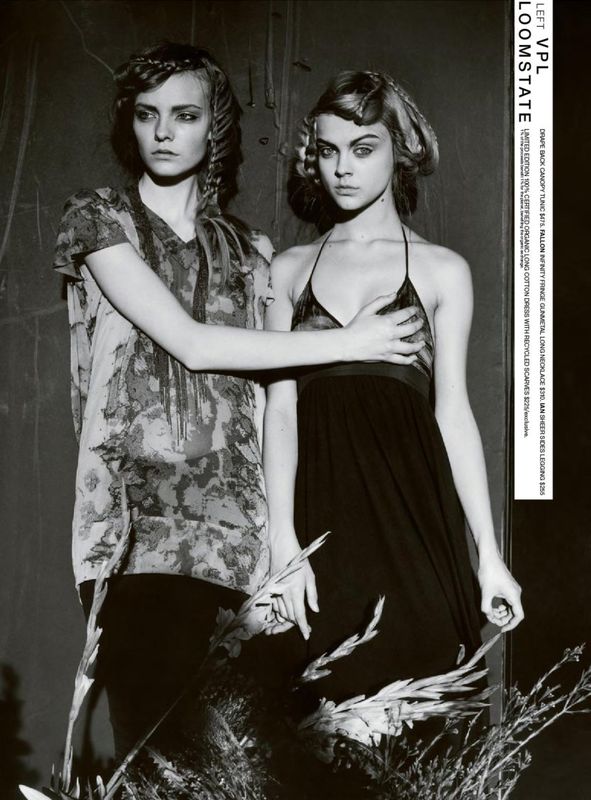 Nimue Smit and Viktoriya Sasonkina @ Women (NY)
The opportunity was to tempting to let it go and every reason to feature both Nimue and Viktoriya is good to take. So good to take when the pictures are so good themselves. And they might be so good because you can't properly put them into one category or another. The visual thrill is a sure thing, the aesthetic is matching ours on every page but the name is hard to find. Editorial ? Advertising ? Candids ? Or just a pretty and fakely random mix of everything ? Anyway, these are from Barneys and that's so good to know that creativity can pop up absolutely everywhere. Times are said to be tough but creative minds are... die-hard at heart.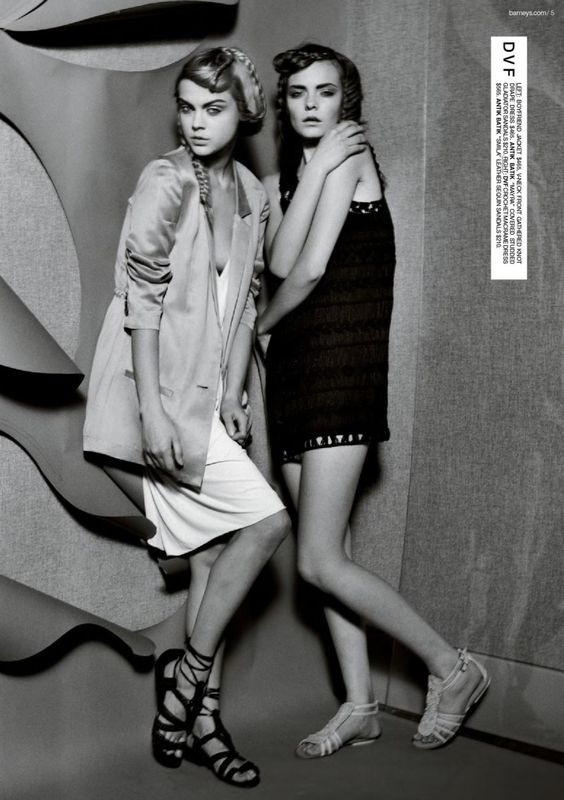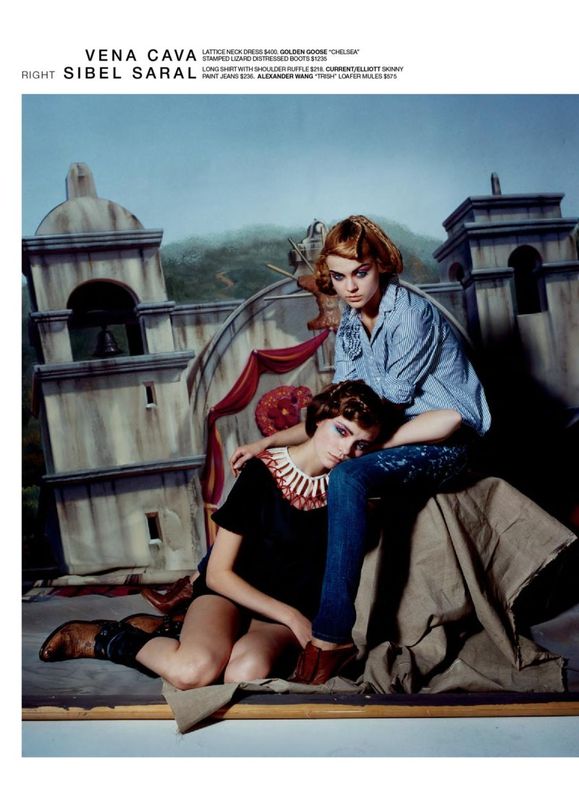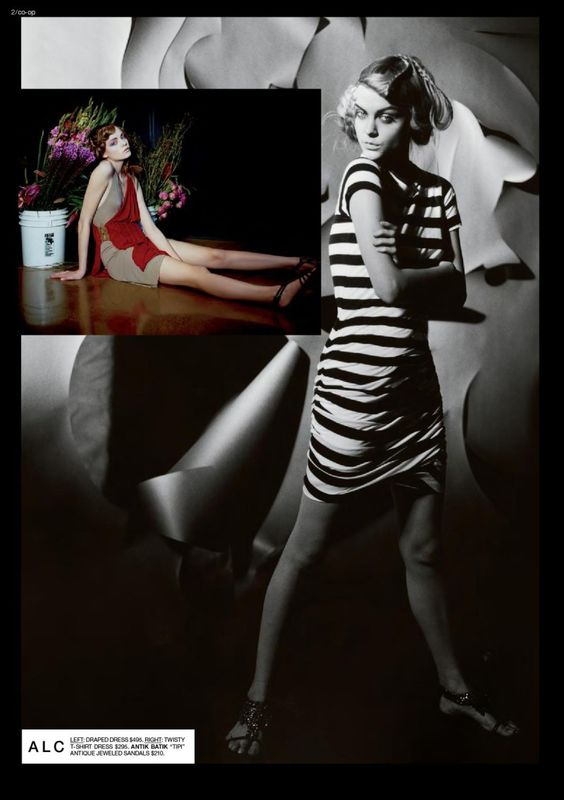 Well, if any reason would be good enough to write something on either Viktoriya or Nimue or both, there might be one we couldn't not mention here. Whatever the name of the work is, whatever the book it comes from (remember never judge a book by its cover, even a Vogue by the way), the most interesting part is certainly the girls attitude on the pictures. On any piece of work of a great model, you'll find a piece of herself but what if what you see on glossy paper is exactly what you saw with your own eyes, live -- backstage, in the streets or at the agency ? What if you've got the impression you're not only watching a scenario but to enter a world between raw reality and surreal daydreaming ? We know it's getting slightly lyrical here so we'll try to make it clearer and hopefully shorter. The expressions and body language of Viktoriya and Nimue are simply their own, as professional performers or human beings (who knows where the border is when you meet them backstage ?).
Shame on us we haven't even found out who the photographer is. But if you, genius, are reading this entry, just drop us a not we would be extremely happy to know. All pictures are reposted from Fashiongonerogue.com and of course we warmly invite you to have a look at the whole story there.
Commentaires
Poster un commentaire