06-04-10
Rouge & Noir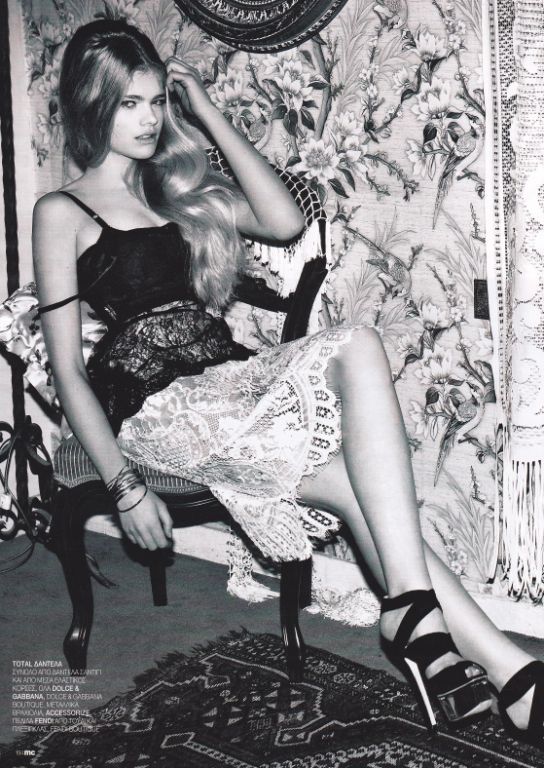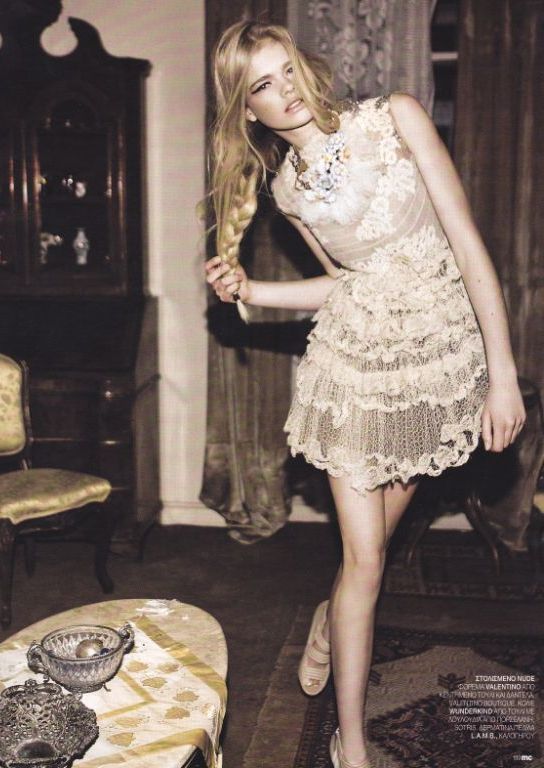 Valerie Van Der Graaf @ SPS (The Netherlands)
Key word: development. Aka: the moment that takes a lot of time when you want to make it right. Where: Marie Claire Greece and Glamour US. What's up: different moods, traveling physically and mentally. The results: above and below. Shall we continue like this and keep this pattern for all our future entries or already forget about that telegraphic style ? Was a suitable intro and that might be it and it certainly won't replace a detailed analysis or a longer description including a little more info. So, Valerie strikes back here with two editorials published in recent magazines as mentioned before. Valeria and her soft looks and smooth locks probably won't get rid easily of that sweetness she uses as her trademark and it's alright for us, her work even for so-called rather commercial publication doesn't look too sugary for our taste. Might be regular jobs for a girl in development (or a star in making) but it tells a lot on the character she's building step by step.
First story is from greek Marie Claire and was shot by Thanasis Krikis. Theme is Sicily and it does have this distinctive mediterranean vibe from page one to the end. Valeria with a look we would consider as "nordic-with-a-twist" might not be the first model you'd think about when it comes to South of Europe (rather Sonia Stracuzzi who is actually Sicilian) but we like the contrast between first thoughts/common places and actual results that creates new visions out of randomness (because we don't really think they thought of this when they cast her). Plus Valerie's got that almost innocent look that softly melts with the superannuated set. Lost then found ?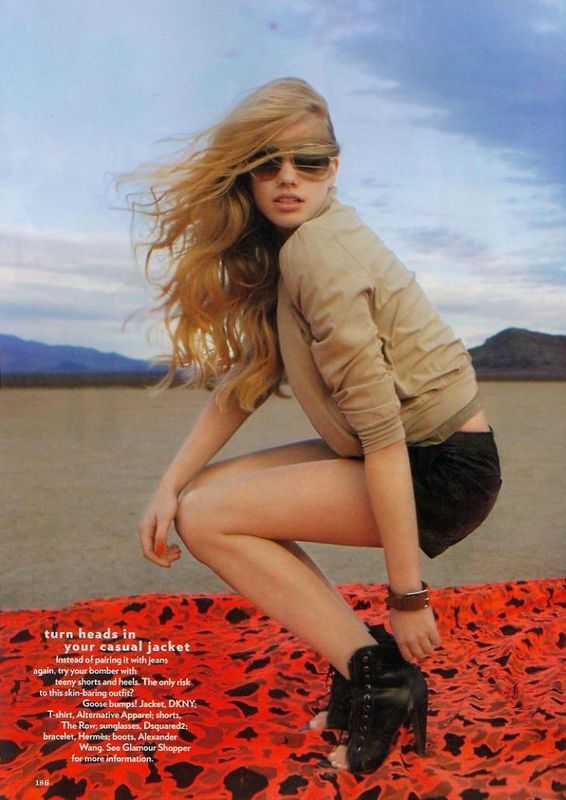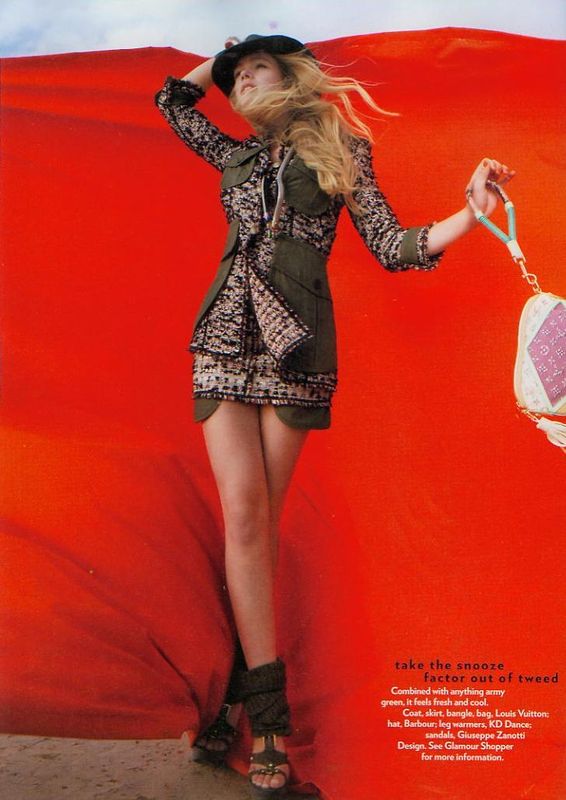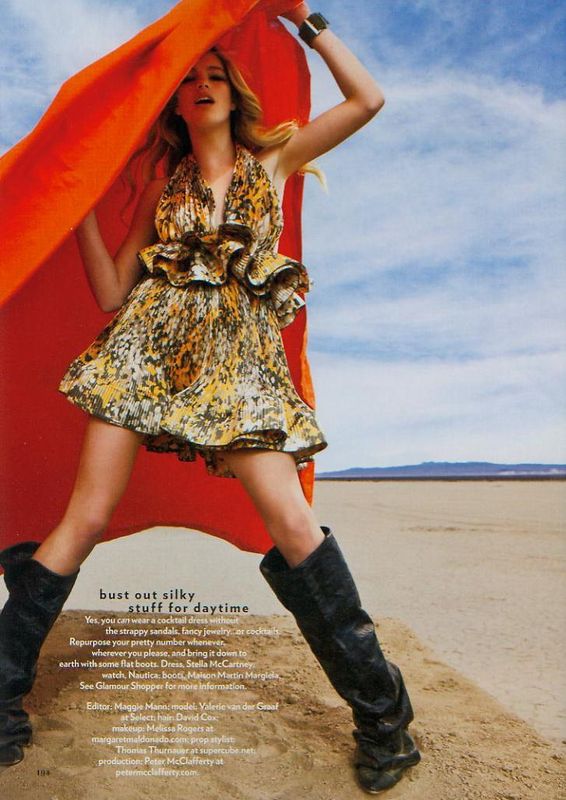 Second story is from american Glamour, found at our local train station to add a little more poetry to the story. American vibe is winning us over these days so we surely don't mind seeing Valeria go west. It's all hot and sandy the title says and we wonder if they're talking about the location, the atmosphere or the clothes. Glamour is always a bit light-hearted and that's a part of the deal. Not going to lose itself in complicated concepts (would be amazing, though) but often able to surprise us in a good way. After all, is it up to the magazine to be inspired or to us to feel inspiration regardless of the source ? Guess fifty-fifty as we couldn't live with Glamour stories only. Shot by Dewey Nicks and you'll find some bright red all over the story. At the end of the day, the only thing we'll keep in mind is the fact Valerie didn't change much her character from the Greek/Italian story to the All-American atmosphere. Whether it's a strength or not is another question but we'd be tempted to say it is. Keep your own one no matter if you go south or west.
Commentaires
Poster un commentaire