07-04-10
Snatch It!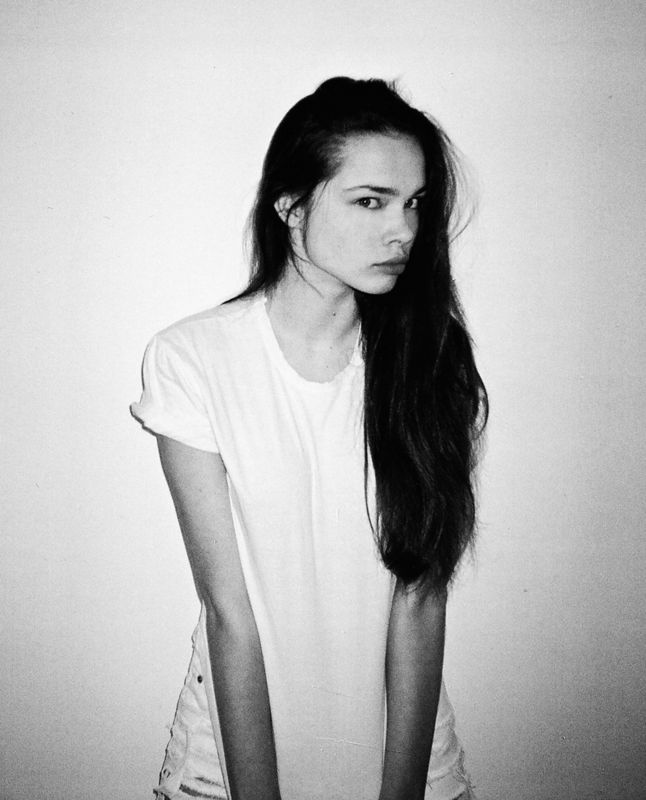 Nastya Smerechevskaya @ Image Discovery (Ukraine)
Here she goes again, Nastya from Image Discovery -- the girl who wears snakeskin bathing suits like others would wear denim dresses. And guess what ? She's back in a denim dress, somehow. Handmade sleeveless oversized one, because Mr Brykalin likes it so and it looks much better combined to a fragile model silhouette. Fragile is maybe not the first word that comes to mind when you say (or think) Nastya Smerchevskaya, strong would be more appropriate for someone who saw her polaroids and remembers her expressions. Fierce, if you want. But let's see how this rising star can handle both fragile and fierce moods/vibes. As effortlessly as it looks like on the pictures.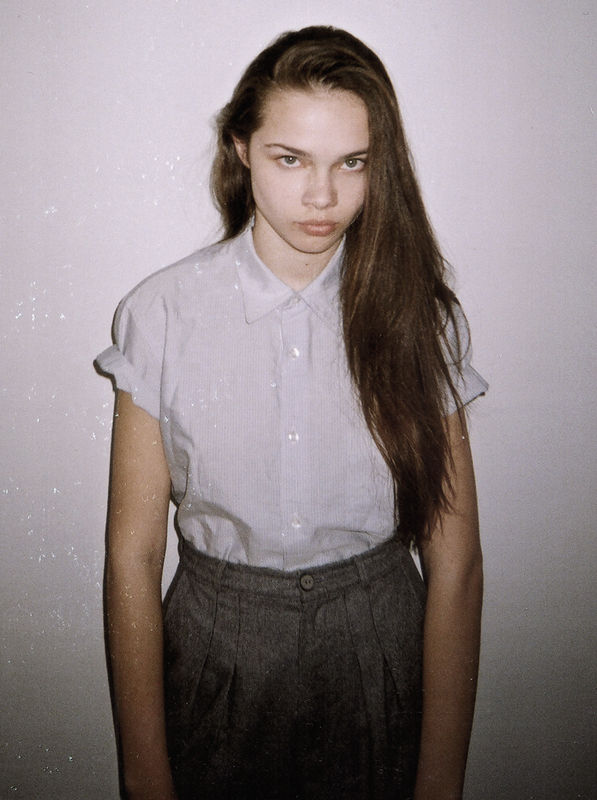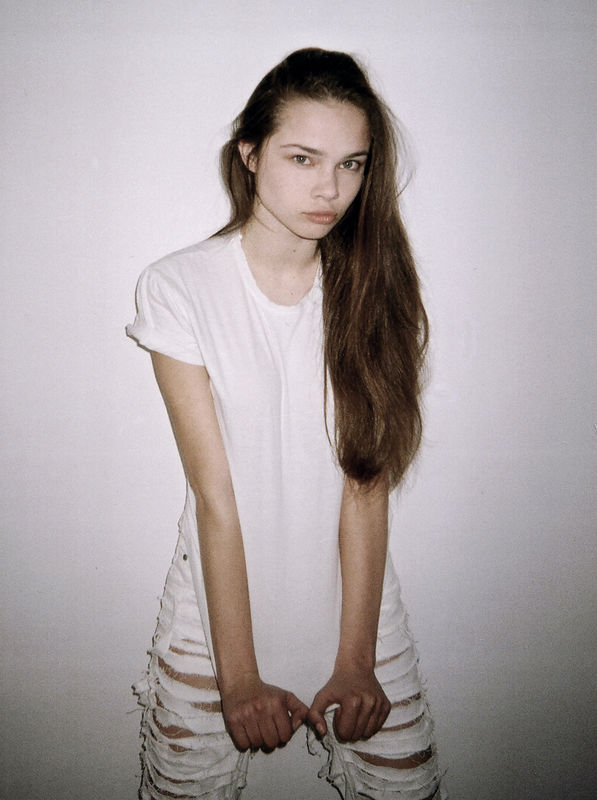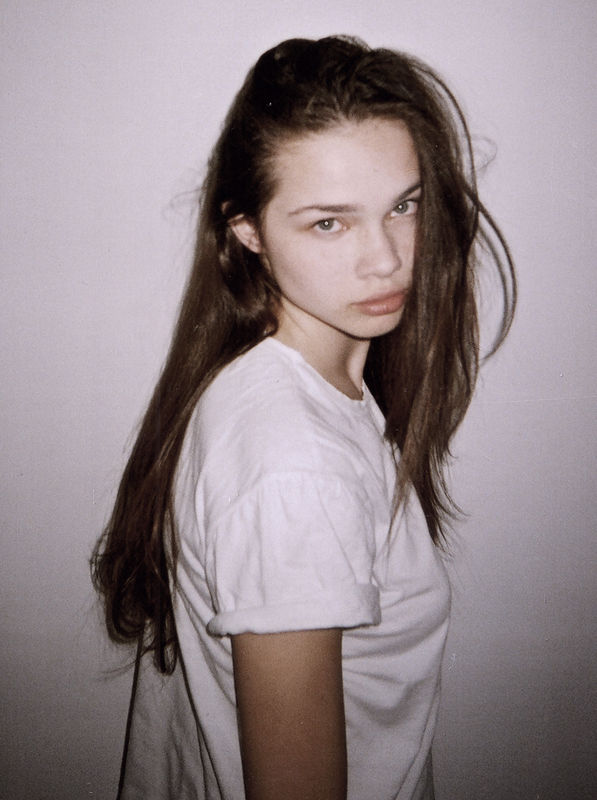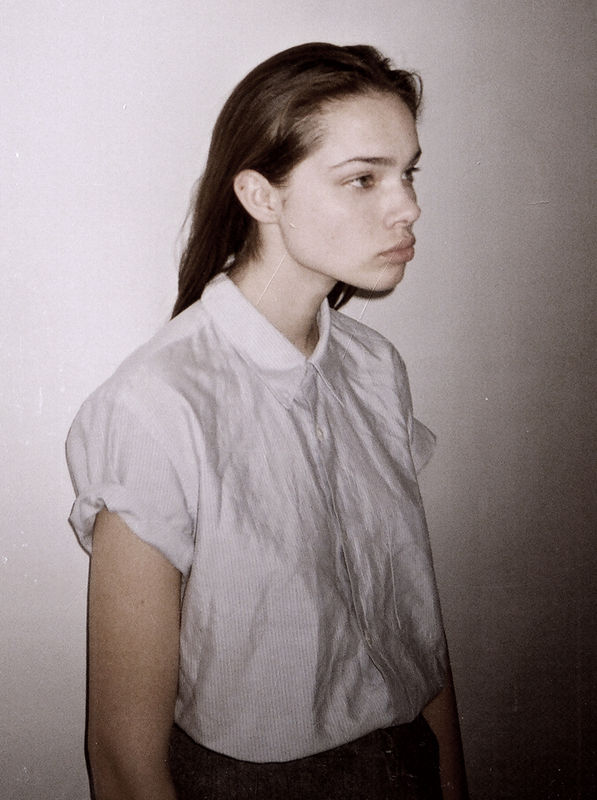 It takes one afternoon during the Easter break, one white wall and Venya Brykalin with his old-fashioned camera to make an old-school shoot with a new-school girl look like a post-modern moment on not-so-glossy paper. Inspirations came with the flow as one of Nastya's most remarkable strengths is related to her attitude. A girl that enjoys what she does and that's where the versatility takes its roots, according to Venya. With that naturally severe look that only leaves room for some undercover sweetness. But, after all, sweetness has to remain sort of undercover in fashion. Suggest it, never show it off straight ahead. Ditto on everything rough or fierce and that's what impresses us now with Nastya. Period.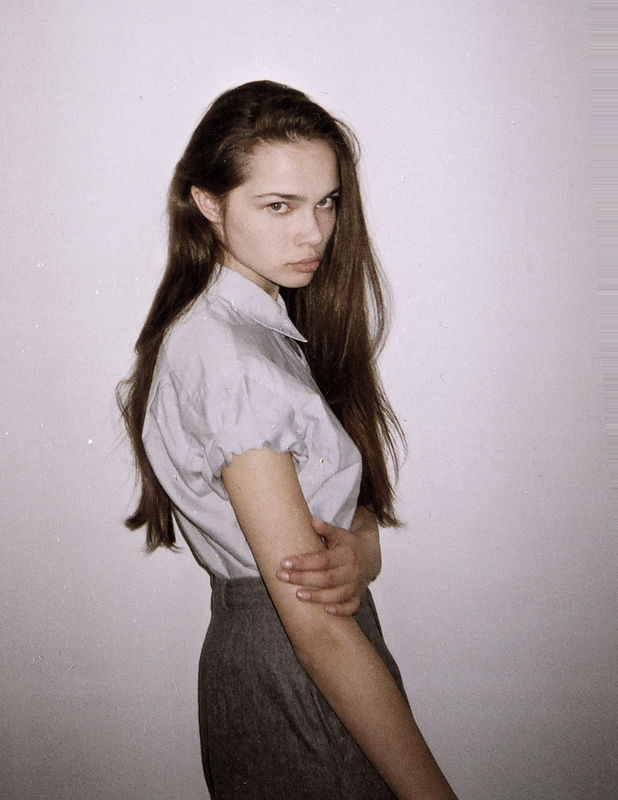 All these thoughts regarding Nastya's own potential and what has been done recently with it bring us back to our usual considerations on management and development. At home then abroad, no matter where. The process is long and the balance is hard to find. Balance between efficiency and creativity. Balance between discoveries and image, actually. Or how the scout's vision has to find some echo in the development's work or in how the girl will be promoted. It might be the only suitable way to turn a rough diamond into a refined jewel, a promising girl into a model in making. It's the meaning of each step that makes sense, big ones or much smaller. And this is true for both Image Discovery soon to open a new division or for Venya Brykalin's aesthetic getting closer to his vision each day. You didn't get it ? Snatch it, then.
Commentaires
Poster un commentaire