17-05-10
A Matter of Labels

Delphie
What do you do when you have five minutes free while working on a Sunday ? Go to the bookshop at the train station and check out what new magazines they have in store. And as far as we remember, only French Elle and a couple more french glossies with no guarantee to find a nice one. Though, this week's Elle was pretty interesting (visually, as we haven't read one word yet). Most interesting part was probably their "new faces" topic, called "future top models". A bit awkward, of course, but always raising some interesting questions and thoughts on concepts like... "new faces" and "top models". Who's a new face today, how long does a model stay a new face, who's not so new but still so fresh etc. Or how does a new face become a top model and is it still possible to become a top model one day. All these words might not be relevant any longer, the casting remains worth a look. Shot by Matthias Vriens McGrath.
We decided to stick to a limited number of girls in our entry even if all of the models featured would be worth posting. Four ones that might be the ones we want to talk about and perfect examples of post-modern modeling career. First one we picked is Delphie, Canadian from Folio in Montreal and signed with IMG. She's been progressing step by step, steadily and kept catching our attention on runways and in pictures since her debuts. Another reason to choose Delphie today: Folio just released a new blog dedicated to their fresh faces. The concept was worth a few lines too. Check it out here: folionewfaces2010.blogspot.com and hope you'll enjoy the visit as much as we did.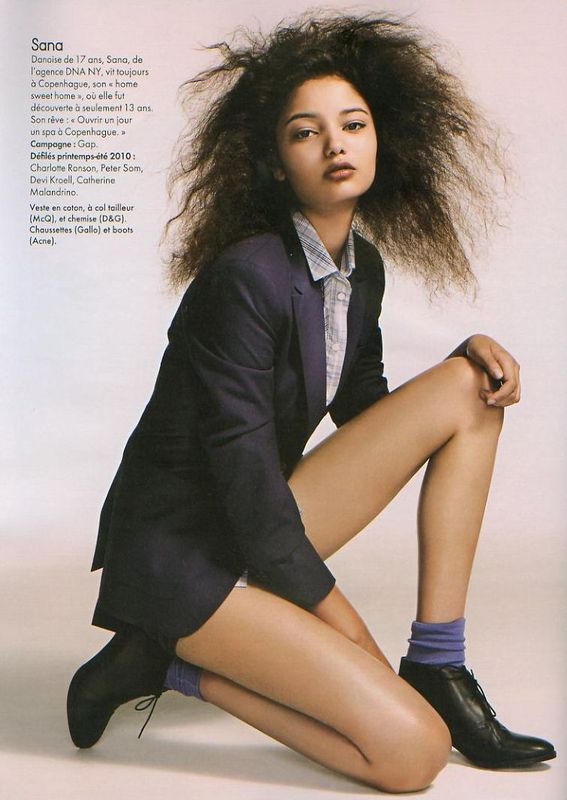 Sana
Second one we wanted on our list for sure is Sana, from Denmark (Gossip Model Management) and signed with DNA in New York. Close to classic when it comes to her look, pretty laid-back in almost every picture she takes which quickly became her signature, Sana caught our attention several times already, mostly for that pretty unique ability to keep a good balance between drama and light-hearted mood (obvious when you have a look at her portfolio).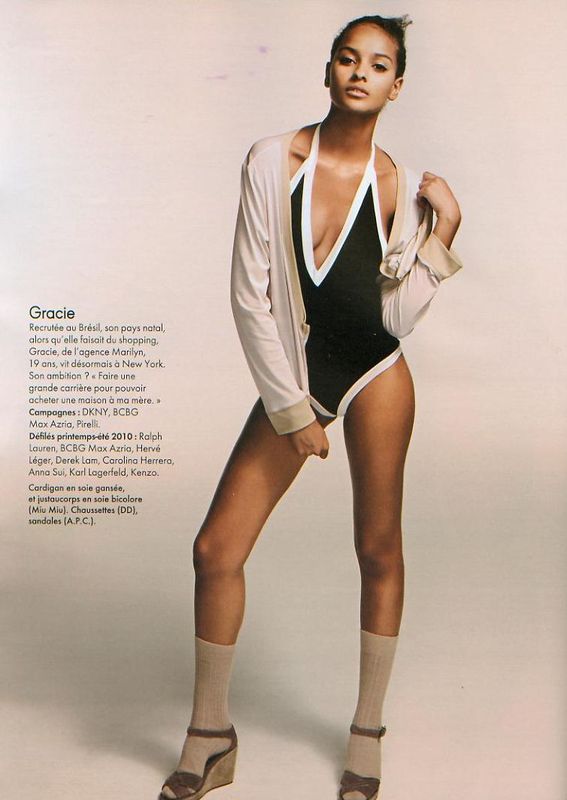 Gracie
Of all the girls portrayed in the story, Gracie is the one we wouldn't have missed for nothing in the world. Perennial personal favorite who also emodies today's model like no other, Gracie already proved several times she can literally jump from high fashion to mainstream, staying true to her NY agency's image. Coming from Brazil (Way Models), we featured her in a recent entry on Marilyn's current rising stars and introduced her when she made her first steps on international runways. Since then, she became our favorite chameleon.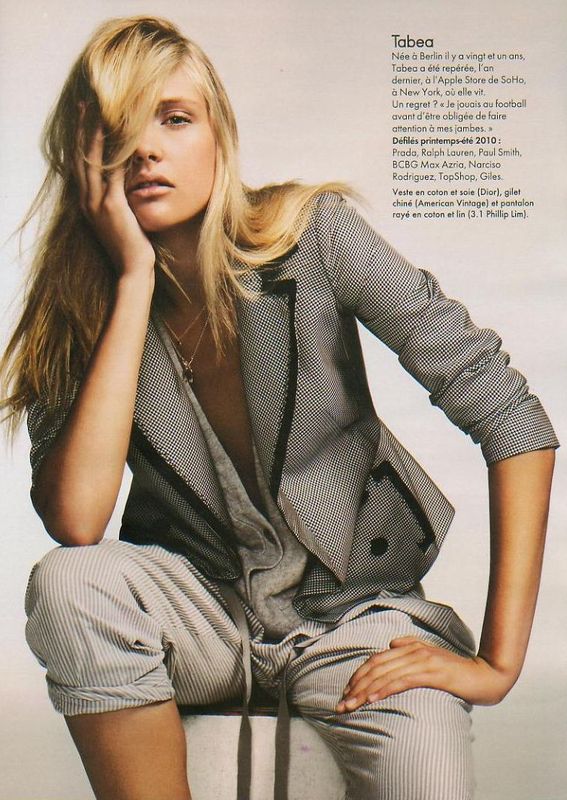 Tabea
Last but not least and another one who captured our attention from day one. Timeless blonde with an androgynous edge: sometimes late 20's, sometimes 80's and always striking, Tabea is the model you'll always have trouble to put in only one category but it's pretty easy to fall in love with her look(s). Got a little more fresh stuff from the gorgeous German so we'll have to make it short here and now but count on for more visual. So, new faces or future top models ? Just bright and talented girls, we'd say. (Other girls featured in the story: Rosie, Lovani, Rudi, Tamara, Alina and Tara Jean, all models from IMG, Marilyn or DNA).
Commentaires
Poster un commentaire