31-05-10
Sullen Sky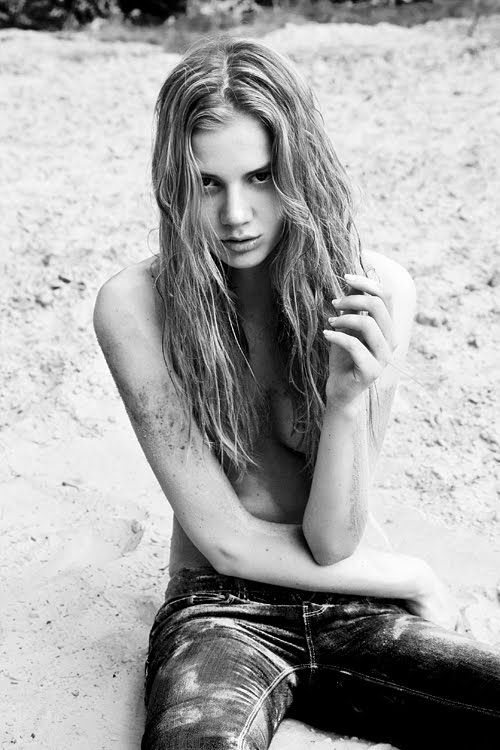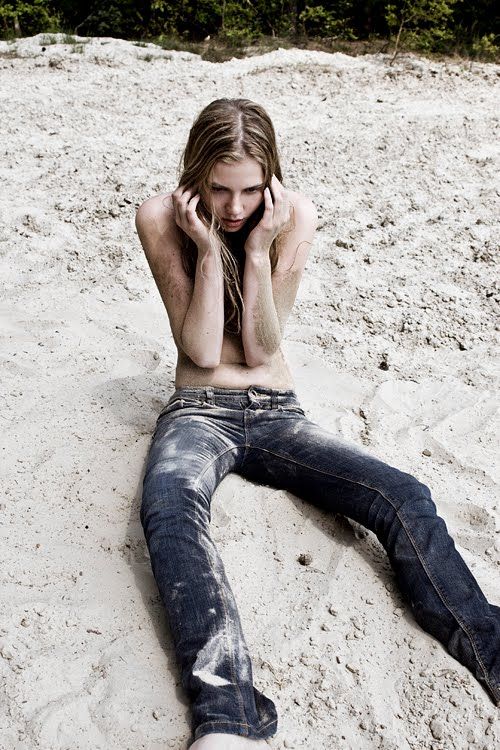 Avalon @ Ragazza Model Management (The Netherlands)
It's almost Summer, right ? Not when you look outside, at least but tomorrow is June already and it should mean Summer soon. It should, things never go the way they should and that's maybe better so. Nothing in the world will ever replace the feeling of waking up in Riga in November when you just open the window... in France in May. Don't need to travel anymore.
New pictures of Avalon are in a summery mood when you look at them first but turns out to be on a rather strange day, not the typical atmosphere you might expect from shots at the beach. First thoughts when going across that new series took last week were stormy weather, sullen sky, wet sand etc. That's a bit of the deal, after all -- showing another side of Avalon, another mood.
Last time we dropped a note on her (Modern Mythology), pictures were shot indoors with a minimalist white background and lots of colorful streetwear. We knew the portrait wasn't complete, that soon or later we would go back to Avalon, the questions were just when and how. Got our answer today and couldn't have been better: a bit further on the raw side and a tad more sophisticated. Who would have guessed both would come together on a not-so-summery beach shot ?
Commentaires
Poster un commentaire