14-06-10
6 Months, 6 Nights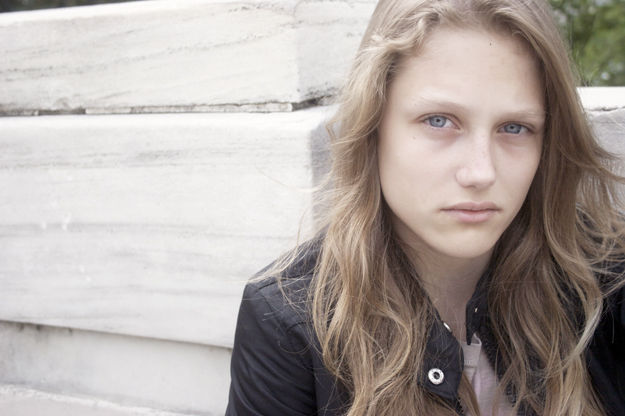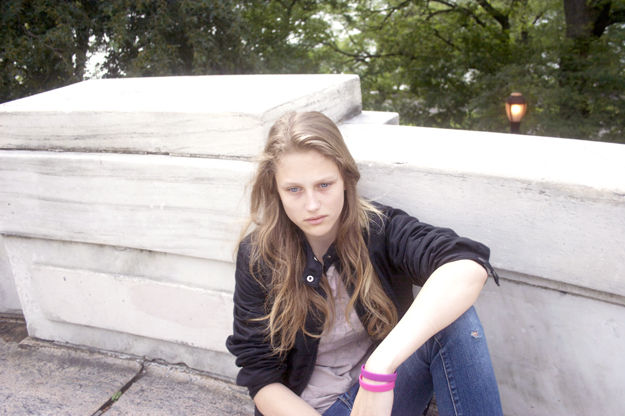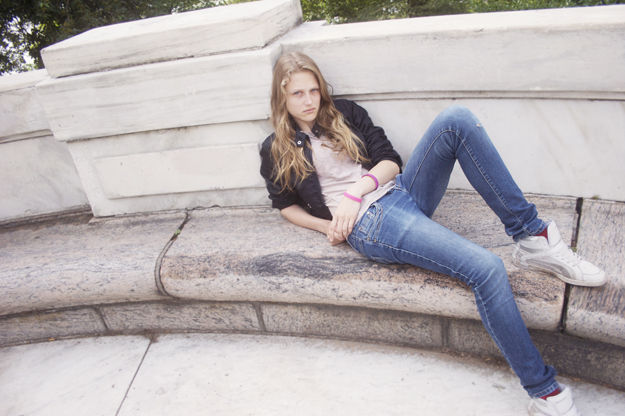 Megija Kenina @ 2B Models (Latvia), Ford (NY)
You may not see any connection between Deimante and Megija, and even if there were none at all it wouldn't stop the modeling world from going on. And on, and on again. Only a few will immediately remember Megija too, made her first steps in front of Natalie Berzina's camera. But that's already quite a good little while ago and the landscape in New York's tiny agencies-world has dramatically changed since we first saw Megija Kenina in Riga, something like six months and six nights ago (or maybe a few more days but who cares). That might be interesting to watch, that's quite not what's getting our attention right now.
Megija's evolution or the way James Mahon captured her classical features as if she had the rawest look around caught us more than fashionable politics and other juicy rumors. Regardless if she perfectly embodied the "old" Ford aesthetics or if her presence on the current mainboard testifies of a possible new direction taken by a team many would imagine doing things differently, Megija is still Megija with the same background, story and evolution. And we are simply smitten by one little thing, one tiny detail that gets too often too easily overlooked by people who are too fast to put models into categories: if something in her looks screams 80's (read sheer or sleek), something in the attitude, in the vibe you get looking at her pictures literally smells like 90's, late 90's or even early 00's. Beyond gloss and glam and breaks molds by her melancholic gaze. Maybe, timeless and no need for references there.
You never really know whether it's the photographer's creation or the model's signature-style but in Megija's case we can only remember these few moments spent in Riga seeing all the girls gathered by 2B Models and tell you there is at least a good part of Ms Kenina spread all over these shots. Like a young woman called Catherine McNeil when she arrived on the scene a few times ago, she looks perfect for the job but does it totally differently. And we just love classically beautiful girls when allow themselve the luxury of being unexpectable... or just themselves.
Commentaires
Poster un commentaire