24-06-10
Woke Up Feeling Bloody Good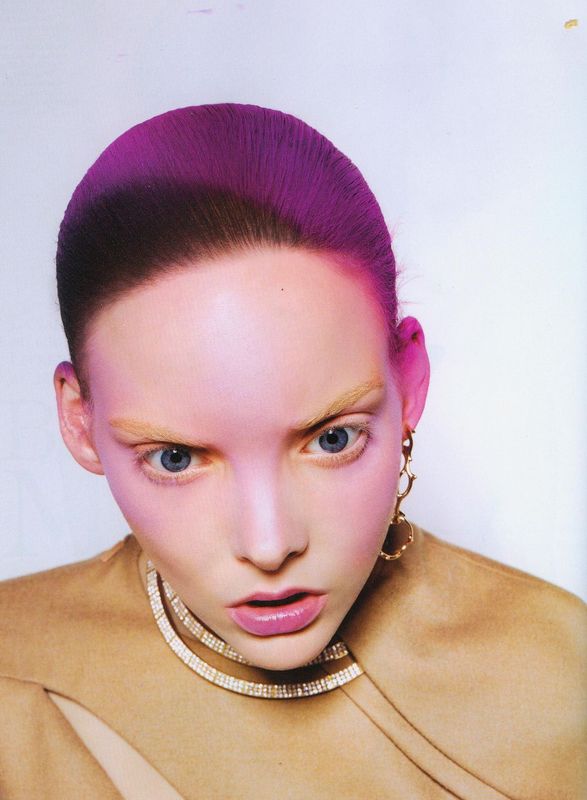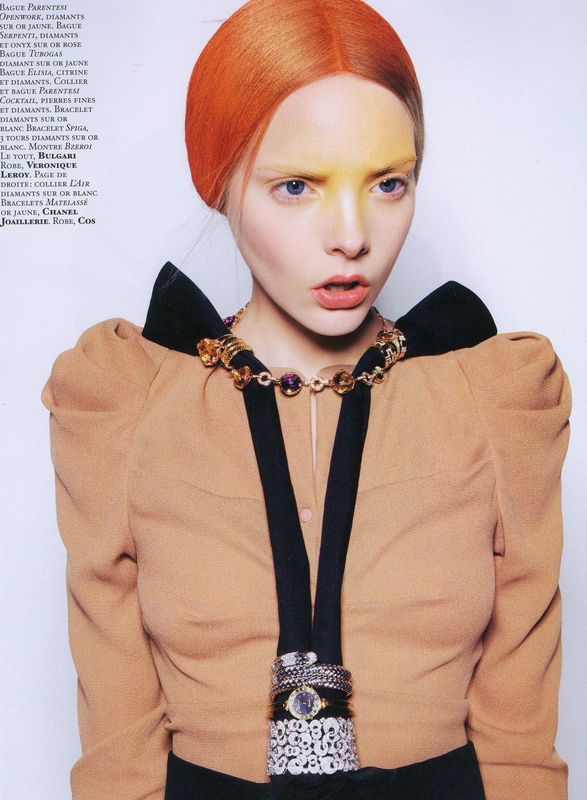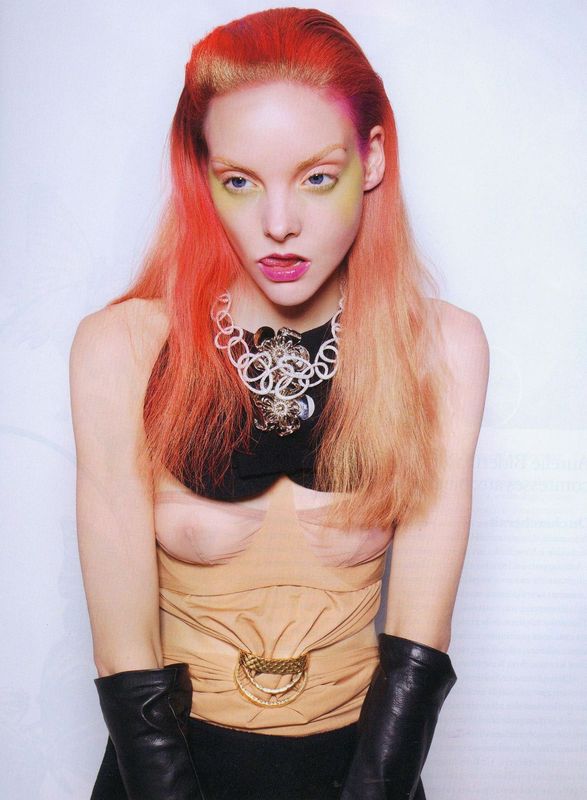 Emily Wake @ Elite (Paris), Elite (NY)
The title is a kind of pun, easy and the most refined trick we've ever used but behind the playful wording was an authentic feeling. No, we didn't wake up this morning feeling that good, rather tired if you ask and would love to know why. But the good thing about today is the good feeling towards Emily Wake. Hence the quirky title. Let's be honest, she wasn't our favorite from the package (Fall Winter 2010-2011 for that matter) and didn't really know how to consider her look. As often, our opinion changed a little bit after seeing what the girl can do in an actual modeling situation and we didn't get only one but two on the same day.
First one is from brand new issue of Citizen K, the magazine that defies business models and Murphy's law keeping its low price and amazing contents to give us a good reason to cheer up every three month. The whole issue is worth is awesome but hey, let's do that step by step. So, Emily Wake and no one else for the moment, in a story shot by the magazine's darling Grégory Derkenne and styled by Benoit Béthune. The title of the spread is Bloody Mary and it fits so well to the atmosphere that we could have picked it as the title of our entry. Might even switch to it so do not worry if the first lines of the article don't make sense any longer when you read them.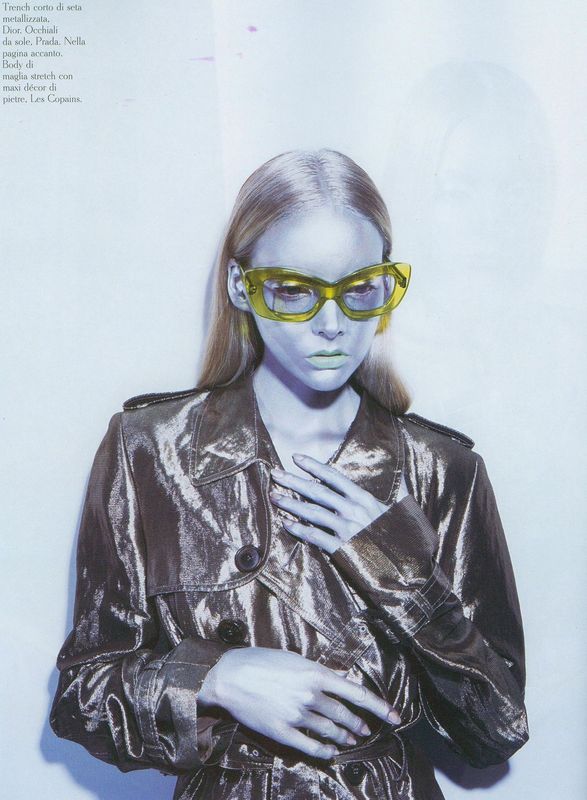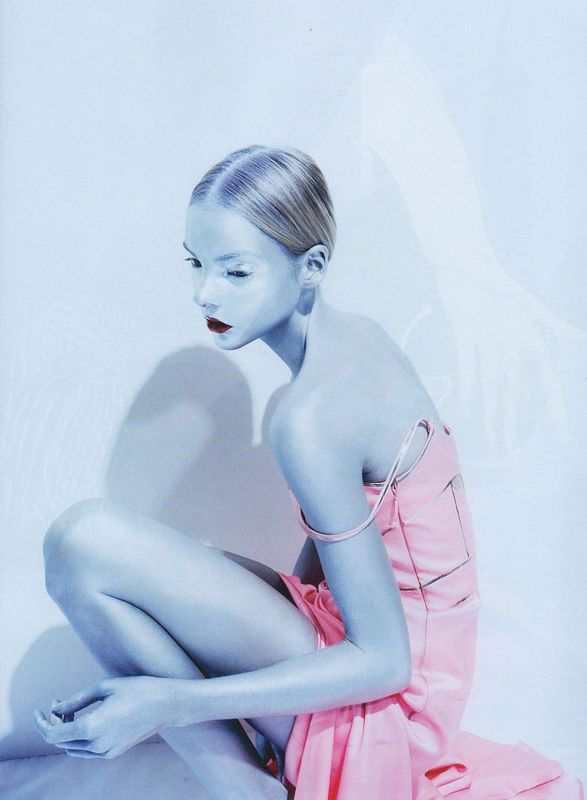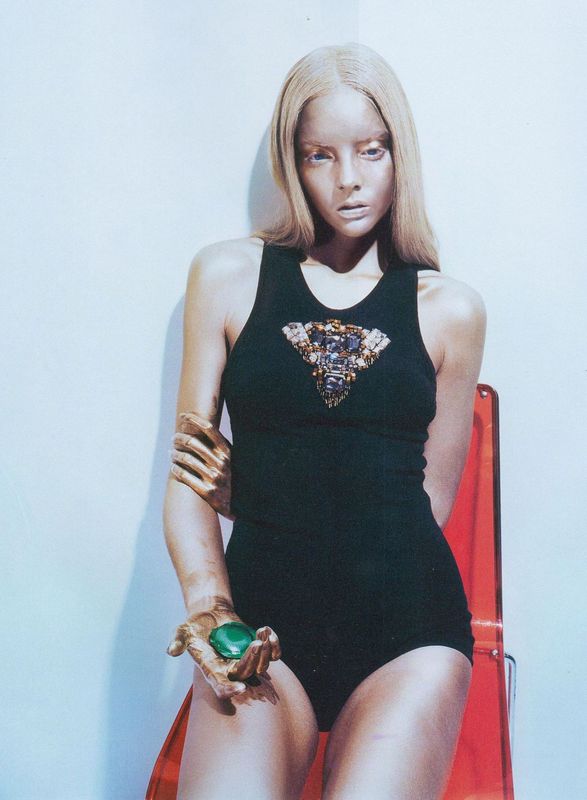 Second part of our post goes to Emily's story in Amica, probably the magazine we featured most and our little finger told us it's not about to change. Every issue (or almost) got its dozen of lines on FDIB and this July 2010 one might be worth a little more than just a dozen. Simply called Summer and not summery in the way you would imagine when you hear the word, the spread was shot by Jean-François Lepage. There might be another reason to pay more attention to Emily's moves. Not that a name could change our mind that easily but an aesthetic, a vision or just a good idea surely can. And Emily perfectly find her place in the photographer's very specific visual world. As for the title, inspiration striked back while writing our text and we finally just inserted bloody in the mix.
Commentaires
Poster un commentaire