11-08-10
Urban Dreams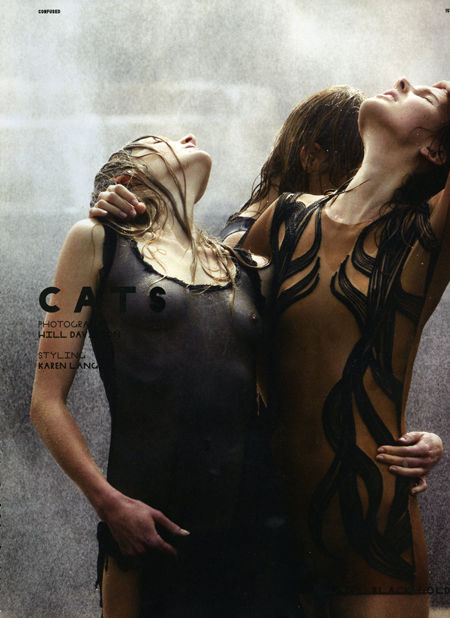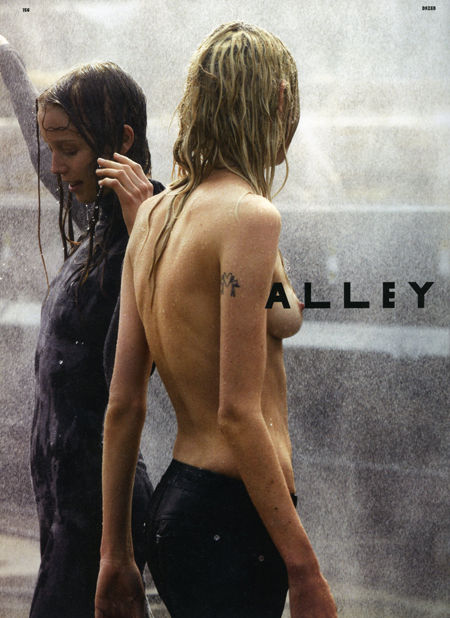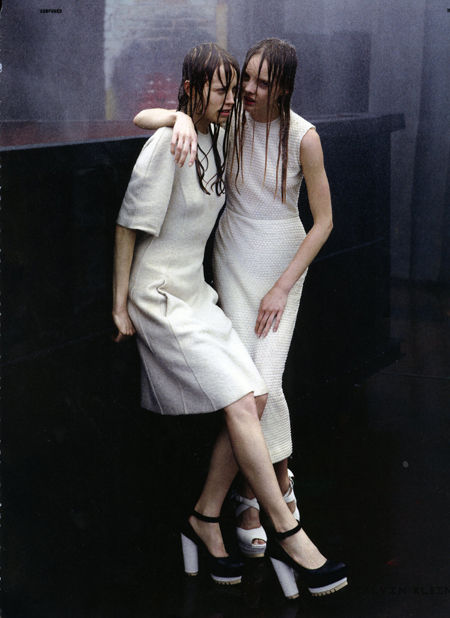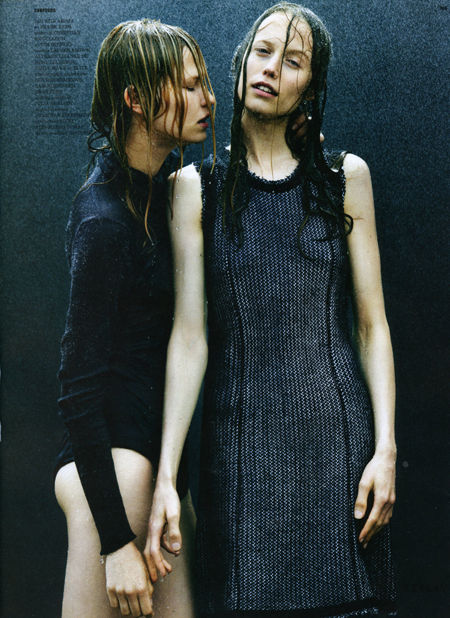 Ali Carr, Lauren Brown, Lia Serge, Emily Wake and Lisanne De Jong @ Elite (NY)
Alley Cats or Cats' Alley? Hard to know how the actual title of this editorial from newest Dazed & Confused sounds better. Or more appropriate. What is the most important detail: how these girls melt into the beautiful rainy urban landscape or how their presence turns a familiar-looking place into some unknown wonderland. The real magic might be in between, in the interaction between the characters and the atmosphere they evolve in. In less abstract words this means: the right models for the right story. And this All-Elite cast starring Ali Carr, Lia Serge and Lauren Brown among other talented young ladies, stands out for the overall harmony between the characters and the way the latters contribute to the elaboration of the emotional charge going through the story (may it be for their carefree attitude and/or prominent sense of drama). Editorial by Will Davidson, styled by Karen Langley.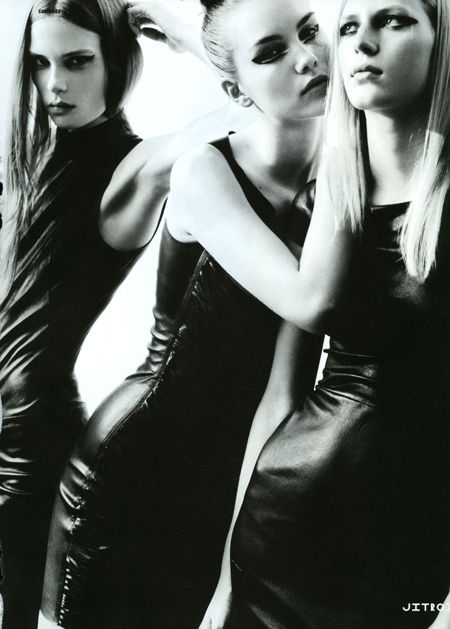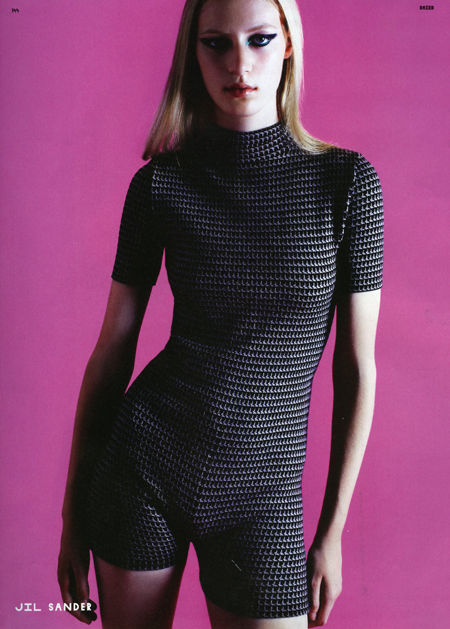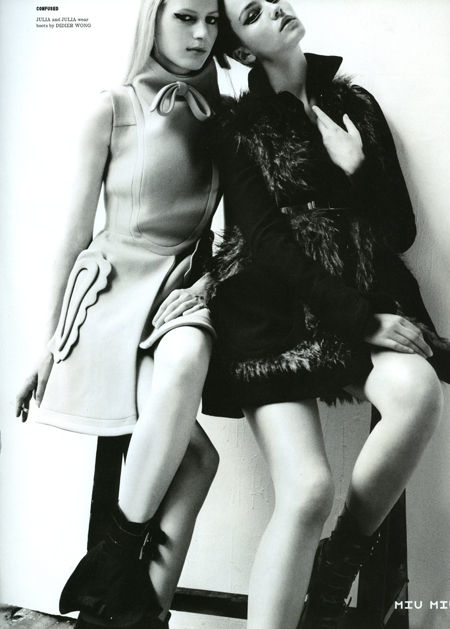 Julia Nobis and Caroline Brasch Nielsen @ Elite (NY), Julija Steponaviciute @ IMG (NY)
Second story (shot by Kacper Kasprzyk and styled by Kate Shillingford) but same magazine and same agency (in Julia's and Caroline's cases) involved. Quite a different vibe, though. Grey shades are replaced by clear contrasts between black and white and preppy pink while dramatically wet hair got dry and cosy. Which one do we love most is a pretty tough question. We're inlove with the rainy urban atmosphere of the first but on the second Julia delivers quite a beautiful performance like a style statement (partly relying on some understated clascissism in her features). All in all, these two lovely surprises arrived today might just need one note: that another amazing magazine has just reached or is about to hit the newsstands at the moment. Enough to enjoy the visual cornucopia and celebrate the rise of a brand new season which we hope can bring us a few of the aesthetic shifts we're looking for. Also check out Elite NY's blog for more preview pictures from these two stories.
Commentaires
Poster un commentaire