25-08-10
La Revanche d'Une Brune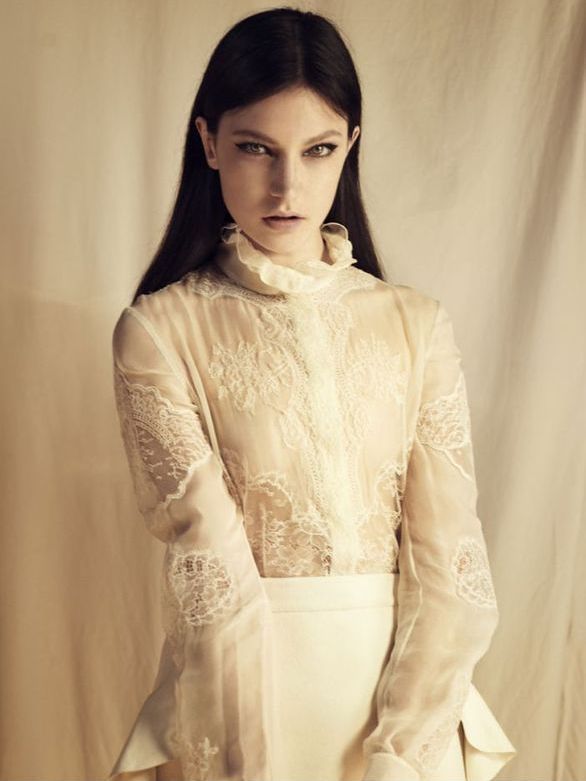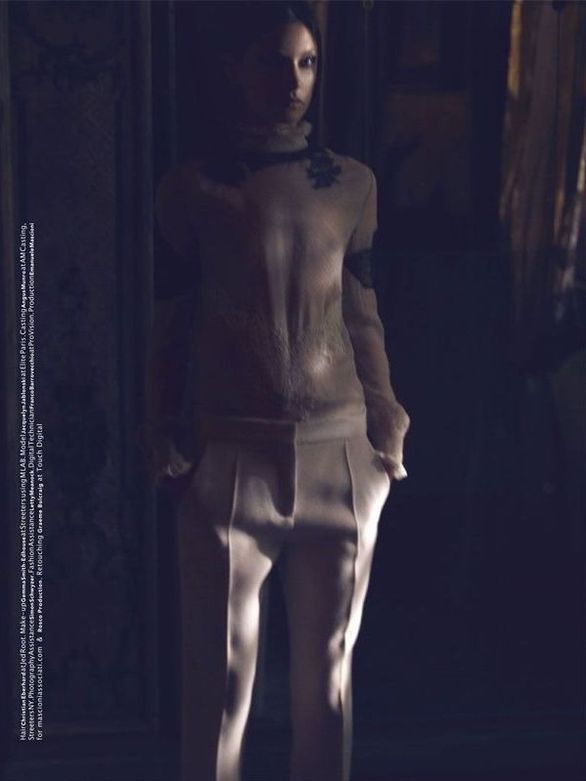 Jacquelyn Jablonski @ Supreme (NY)
Tears of love might be frozen tears, it's still not supposed to mean they should freeze your mind as well and stick it to the last memories of an era. And when the next chapter is able to warm you up, even when it's actually two chapters later that everything happens, these tears which should have never dried finally vanish and leave room on your face for a brand new smile. Not going to dive deeper into details on the way we lived Valentino Garavani's retirement some seasons ago as getting too personal would kill our point but that was quite the most relevant introduction we've found to talk about a story creating one of the most powerful imagery around a label's identity, may it be the new version of the brand instead of its historical image. Maria Grazia Chiuri and Pier Paolo Piccioli's own vision of Valentino since they started as creative directors there quickly turned to be able to appeal to our eyes (and even break our hearts sometimes) and the way photographers Sean & Seng and fashion editor Tamara Rothstein translated it for that new story in POP magazine is totally in tune with our sights and feelings.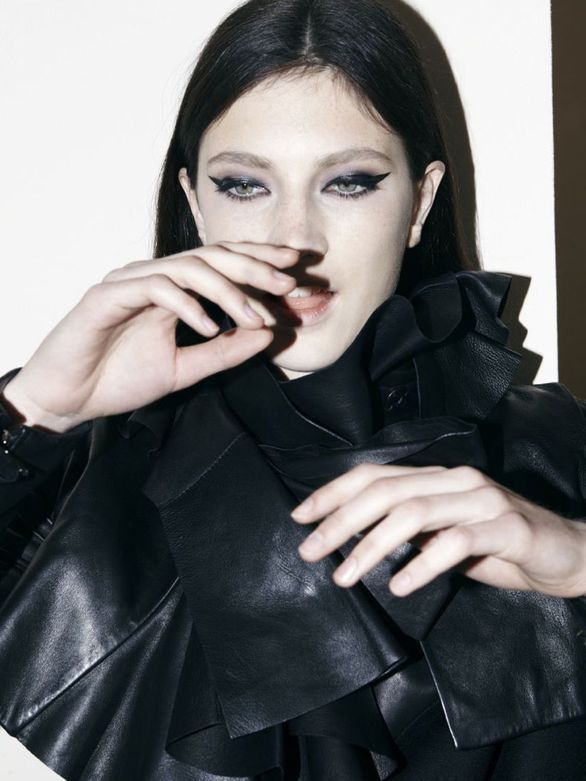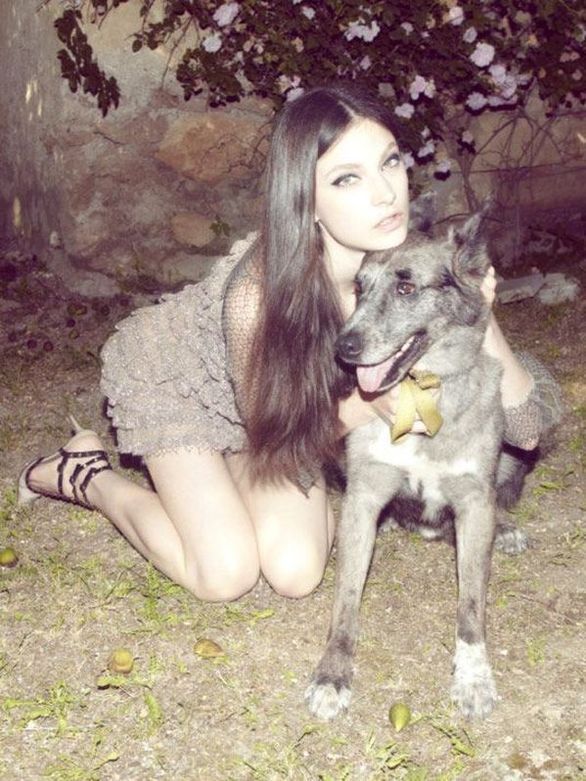 Besides styling and photography, one more important ingredient shouldn't be overlooked and you could have being hundred percent sure we wouldn't forget this here: the model, who turns out to be no other than Jacquelyn Jablonski, regularly featured on FDIB for her prowesses and performances. The Brunette with piercing eyes at Supreme has an incredible show record for the second season in a row and can also count on a couple of priceless fashion stories on glossy paper to complete an almost flawless description of what her career looks like so far. Easily switching from pure power to understatements, her print work might have to cope with different levels of inspiration but this has only brought some diversity to her portfolio and that's certainly not a bad point in the end. We could keep on drawing Ms Jablonski's portrait or step back to Valentino but we guess our third paragraph will be dedicated to both. In other words: how Jacquelyn perfectly matched the vision and vibe of the brand these days.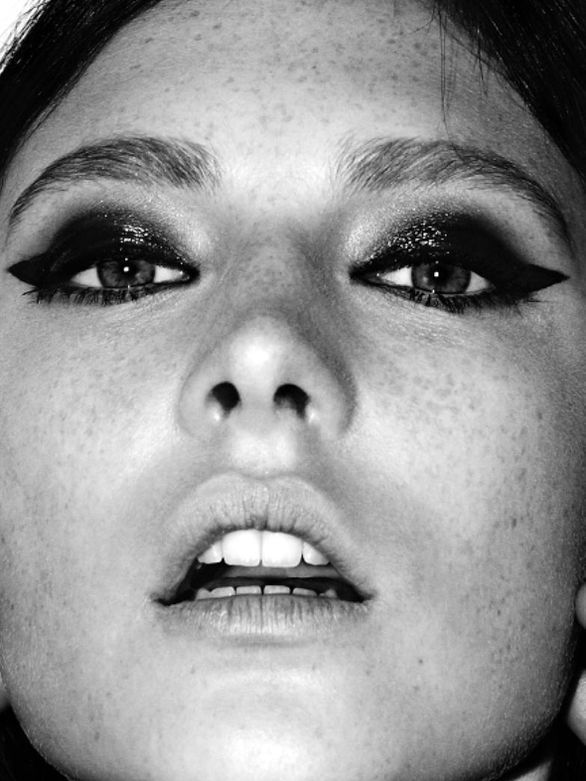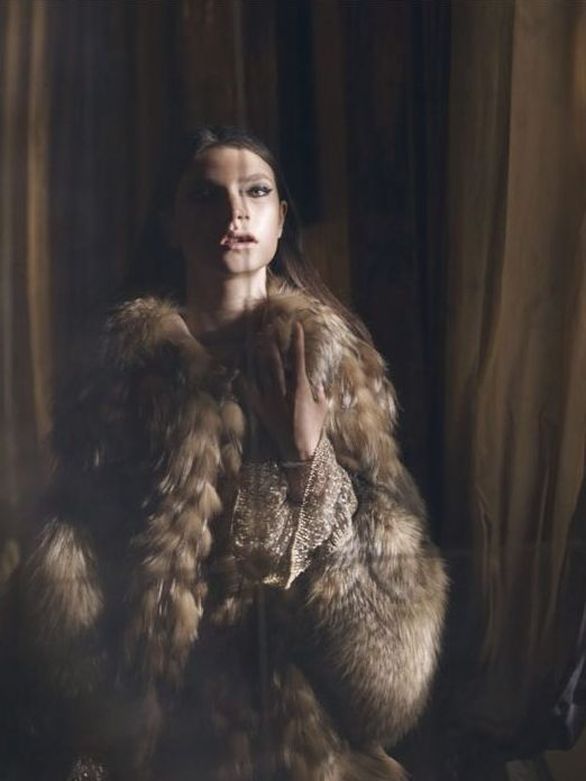 That might be a lucky choice or a wise casting decision, we're not going to comment on that and start our own kind of speculation but it was some kind of soft visual shock when we saw this story for the first time (it actually still is each time we have to glance at it to write this entry). To be really honest, and we guess that will only add more weight to our previous and following words, we don't like everything Jacquelyn has done in print and had mixed feelings towards Valentino's Couture collection shown in July. So, the combination of the model and the brand turning into something as (subtly) strong as what this editorial is makes it totally priceless. Taking the best of both worlds and putting them to work hand in hand. Might be the genius of the photography and styling there but again, we weren't on the set to say who did what, we can just look at it with ecstatic smiles on our faces. Valentino certainly takes a huge benefit of having these garments modeled by the one who can really embody its spirit while this might also be a sweet revenge for Jacquelyn on all the artists who couldn't explore her talent the way it deserves to be.
Commentaires
Poster un commentaire