09-09-10
Do Not Need Science, Just Beauty Etc.
The 'game' has officially started but the 'games' are not done yet. Even if everyone here and there wants everyone else there and here to believe the affair is packed for the season. Predictions, bets, wild guesses and whatever else it could be: every mouth right now can say five or ten names, even with the best luck the final results have high chances to be dramatically different. That might be a very interesting season (still ahead of us for now) and we're living the most boring and frustrating part of it somehow... in a few days the atmosphere will change a lot. But before those radical changes, we had to stick to some pretty clinical approach of New York fashion week and stay away from any too hopeful or too careless ways to write. Just post what or who we think should appear on FDIB on a Thursday evening, just before the real news are literally pouring on us. So, tonight is Alejandra's night.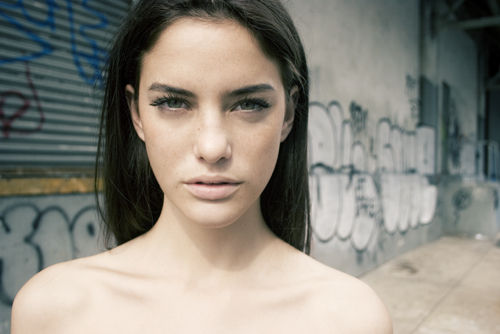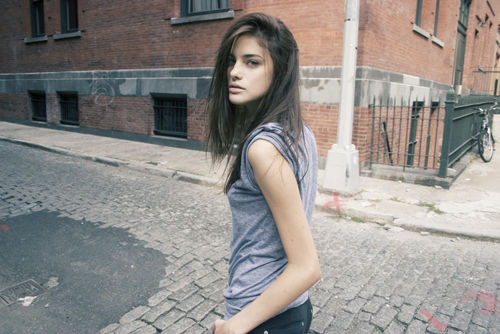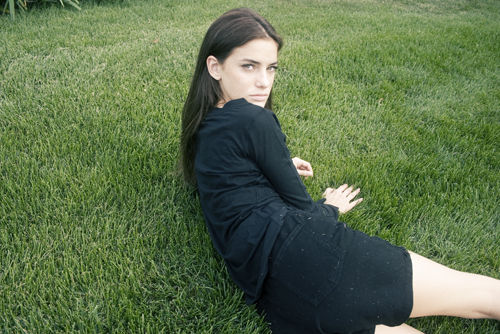 The new Spanish women at Women is a classical brunette with (less classical) emerald eyes. That might be the first reasons we picked her for our entry this evening along with the remarkable visuals she produced working with photographer James Mahon. Minimalist polaroids and natural test shots, that just fits our mood to a tee tonight. People are talking, talking too much maybe and both players and viewers are too talkative these days. Nothing new but getting a bit out of control. We do not need so many theories that have high chances not to turn into reality in a few days. We need to see and feel, craving for something much more organic than this cold succession of unverified so-called news. We don't need any science, just want to see beauty and creativity and be surprised, even shocked if anyone is ready to shake the coconut tree and our only wish is to be thrilled. A thrill that would start with the eye and keep moving our mind (and make us move our ass as well, sorry for the way it's put). It doesn't have to change all the rules, it can be as gentle as Alejandra's features and materials, it can be parallel lines or crossovers. We do not want to guess, do not even want to think. Just sitting here and waiting for it to start. For real.
Commentaires
Poster un commentaire