07-10-10
Who, Baby, Who Will Save The World (It's Not Too Late)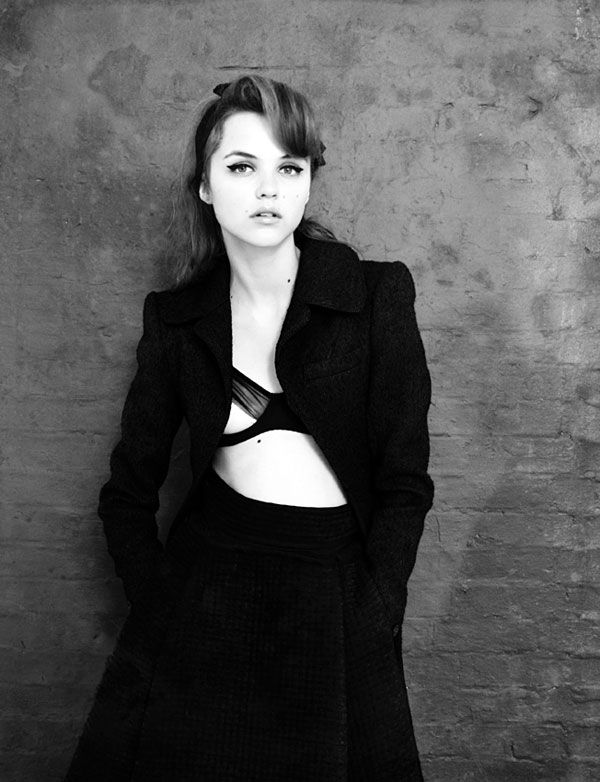 Rasa Zukauskaite @ Next
Between relief and bitternesss. Two words that should fit for the state of mind of many people involved or following the show season. Relieved as the frenzy is over now, no rush anymore and atmosphere feels lighter again. Bitter or bittersweet when something important hasn't come true (yet?) or when all went too fast and you keep in mouth and mind the taste of missed opportunities. Despite the comments of some observers, Rasa Zukauskaite's season shouldn't bring any frustration or biterness to anyone supporting her (from agents to simple viewers who keep being smitten by her beauty and skills). Rasa should just by synonymous of spark and sophistication, effortlessly going from stylish to spooky, from raw to radiant. And that's it, we could stop here. Though, we have two gorgeous editorials to talk about and her recent runway bookings could inspire us one of our first analysis of Spring Summer 2011 (so, we did one at least and at last).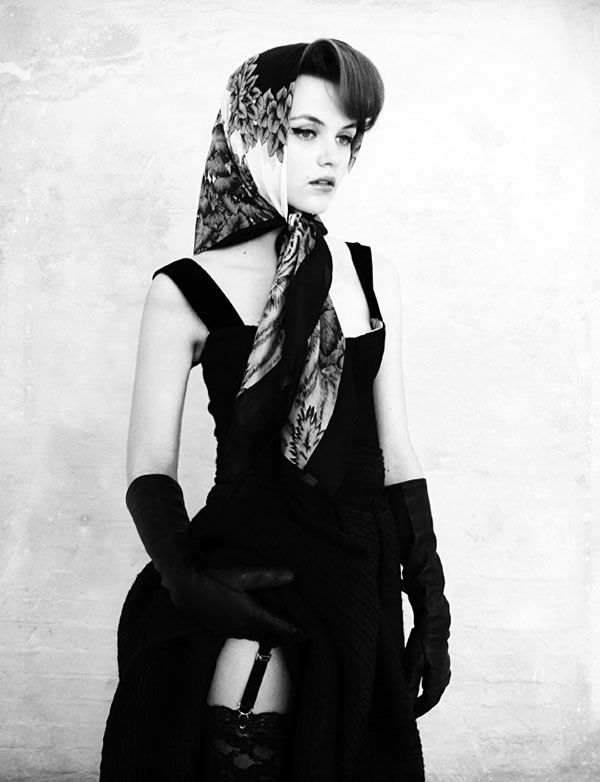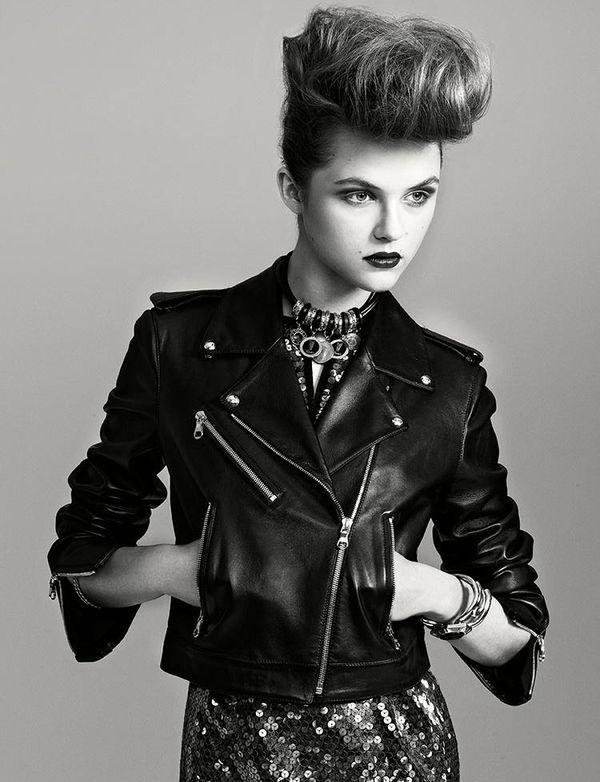 Let's start with the visuals if you follow the principle saying what you see is what you get. First Muse magazine, by Ben Toms (and styled by Robbie Spencer). Then, just in time and published in current issue of Metal (that one certainly never disappoints) and shot by Aingeru Zorita, styled by Angela Esteban Librero, these two short stories go straight to the point. One character capturing the attention, two styles melting in one and an atmosphere resulting from the combination of these two facts. No need for more when everything falls into place (this and spark have been our must-use words these last few days). Nothing badly overwhelming for being too conceptual, nothing underwhelming and frustrating for missing the essential. All is there and mixes well together, a geniune light-hearted fashion moment that might release the pressure accumulated during the shows. Despite the initial buzz surrounding her, Ms Zukauskaite's career perfectly embodies the slow-and-steady winning pattern. (all pictures from Fashion Gone Rogue).
And as we're talking about career pattern, it's quite time to drop a word about its translation on the catwalk. This season was called 'strange' several times, castings especially and the meaning of a 'great season' differs from one mouth to another. Not for no reason, as it's becoming more and more difficult to define it properly. What is 'doing well' meaning today and who is really doing well. Etc. Maybe the most appropriate answer would be the description we already used for the past few seasons: gathering a decent amount of relevant shows, gathering names that make sense on the same list. First ones coming to mind are often Prada, Calvin Klein or Givenchy but it's possible to 'do well' without these three, when quality keeps high all over the season from one city to another, from one collection to the next. Diversity also matters when it shows the ability of a model to embody different characters and suit different aesthetics instead of being typecast for being a particular beauty type only fitting for a specific mood. Rasa can count on this ability when you list her recent runway achievements going from Dolce & Gabbana, Chanel or Oscar de la Renta (known for booking girls that could be their muses and for a certain loyalty towards them) to Rodarte, Christopher Kane, Giles or House of Holland. And in the middle of these two 'groups', shows like Burberry or Philosophy that gives you the feeling Rasa keeps her appeal alive to the most picky, selective, demanding ones.
Commentaires
Poster un commentaire