27-01-11
Anna and Marie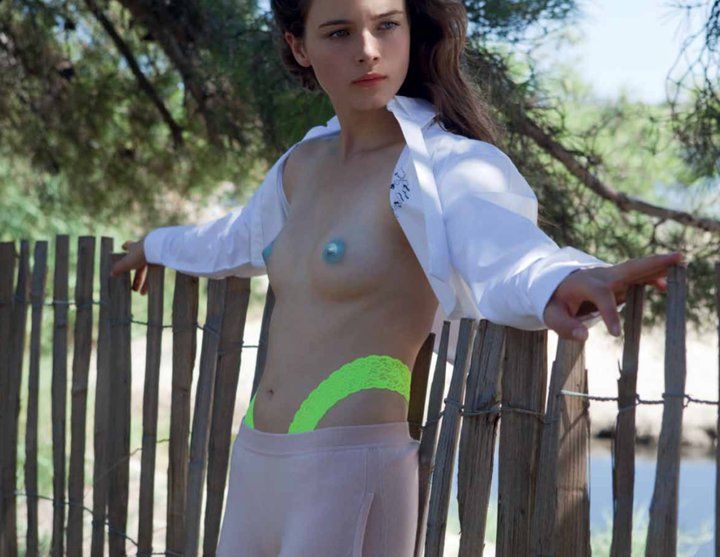 Anna de Rijk @ Viva (Paris)
It's not a matter of working at the top right in these few lines, it's a matter of positive evolution. Blossoming as we would say. The evolution of a character from the first stage in a career to the current level which might also be the actual level. If you want highly rewarded names to put next to hers let's keep in mind a page in latest US Vogue by Mario Testino (the already-famous Gangs of New York editorial) and some recent work with Inez and Vinoodh. Otherwise let's just enjoy what she has done for indie publications which is where her hidden talents really express at their best. Or even explode, to be more precise.

Double is one of our favorite magazines from the country we live, one of the most intersting publication in France with an intriguing concept behind the visuals. Anna de Rijk was among our FDIB pre-seasonal picks a long time ago and went places after this. In a rather slow yet always steady way, never lacking of high profile runways or print work. In latest issue of Double she had the opportunity to work in front of Viviane Sassen's camera (always too rare not to be highlighted) with Marie Chaix as stylist (note her name now). Extremely summery vibe all across the spread with touches of fluorescent colors matching nudity exposed in a carefree, almost innocent way: feeling free as the key to more freedom.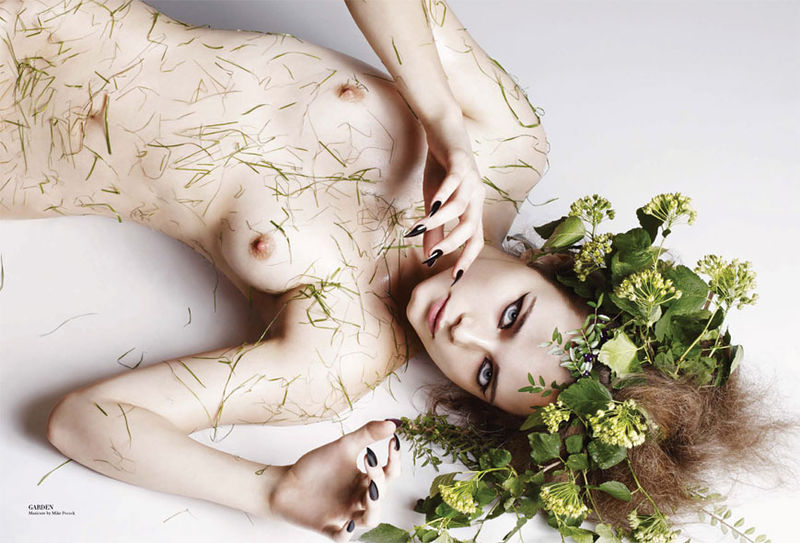 Second one that got all our interest and that ended in our bag the same day as Double magazine is a short story in latest number of Acne Paper. And, guess what, Marie Chaix styled it again. Did it again. Exposed Anna again in front of Solve Sundsbo's lens this time. Same story when it comes to the subtle use of nudity. Same ease on the model's side to make it happen without the heavily sexy vibe too often related to naked bodies. Just naturally showing herself and blossoming how a fashion model should be. Just in time before the collections-overload to reminds us fashion isn't a matter of outfits and fabrics and shoes and dresses but a real way to turn yourself into art work when you allow the most personal part of it to express without fences.
Commentaires
Poster un commentaire