24-06-11
Red-Letter Afternoon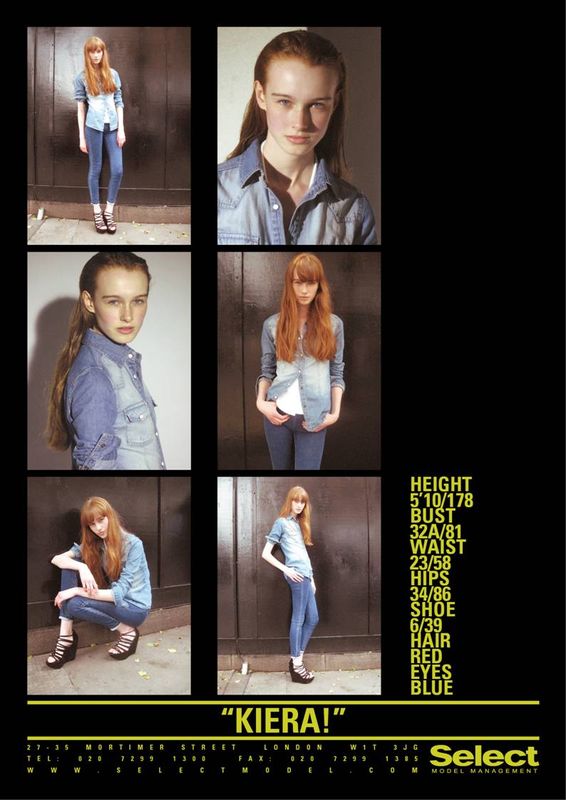 It's like one week to countdown, one week left and goodbye. Well, who knows where it goes and where we will land and after all, uncertain times have their own charms. So, before to say a final thank you to all the ones who took their time to listen to our rhyme, a last piece to add to a section that has been a historical part of FDIB's story: the readhead posts. Back to our beginnings, our first steps in fashion, to Lily Cole's heyday. Back to these quirky times when Stam was walking down the runway with bold copper hair (you might have forgotten but it used to be like that). Back to the innocent moments we had almost no knowledge and let our eyes be captured by flame-red locks, far from any fame-fed hoax. But if the topic suddenly fuels old memories, this last piece dedicated to gingers has nothing of a blast from the past. Kiera is new and has nothing else to do with our old inspirations than the bright shade of her bangs.
No need to write Kiera @ Select as we used to write all the time, it's written on the polaroid sheet and we must say the London-based agency has put a lot of attention to relentlessly re-invent that good old concept year after year. Today it's black with bold yellow writing, a touch of fun when it literally screams "Kiera!" at the bottom of the page while still avoiding any visual confusion keeping it classic (with a playful side). It's pop but it rocks, a bit the same way as Kiera herself (on Select's Verve board). Something definitely classical about the 5'10 tall young lady, something gently crazy about her looks, fierce hair but soft features. As it's our last one of that kind we can put it this way: feed the fire and keep the flame growing higher.
Gonna be busy writing the very last posts now. You can have hesitating beginnings but you can't tiptoe on your way out.
Commentaires
Poster un commentaire