21-03-16
TMSRRE RELOADED
Dear potential readers, friends and foes (gotta get some more of the latter this round, or not, may be), passionarias and dilettantes, insomniacs and heavy sleepers, here is time for a revamped version of one of our favorite excercises: The Most Subjective Runway Review Ever (TMSRRE), as irrelevent and irreverent as we like it to be. Our favorites, those who can make our heart fail, some random crushes and the sweet surprises... And the opening slot finally went to Chiara Mazzoleni, not only because we wanted to have her in this story but her picture was the furthest from what usually looks like a catwalk image. Unless you still have in mind Franco Moschino's ones from the eighties.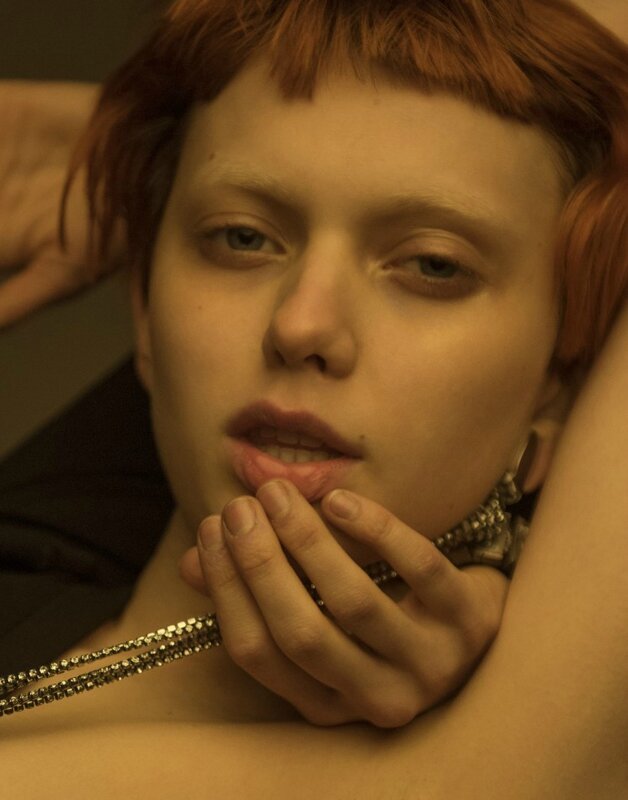 The Swishest Spiv of the Season: Katie Moore – Soon after the big bang at Wang, she became kinda hard to stop and Paris treated her like a lil queenie. Some sceptical spectators are already gambling on her staying power since her hair – cut and color – may turn into a limiting factor as time goes by but for now she has the Midas touch and turns copper into gold. As for printwork to come, there are loads of backstage pictures of hers that could make zillons of glossy pages blush like virgin papers. If her recent makeover was what set the fashion world on fire and has propelled her from second-tier straight to the top, it took less than these last four weeks to show she's much more than the look of now and could easily convert her double-digit show count into the same amount of high-class editorials.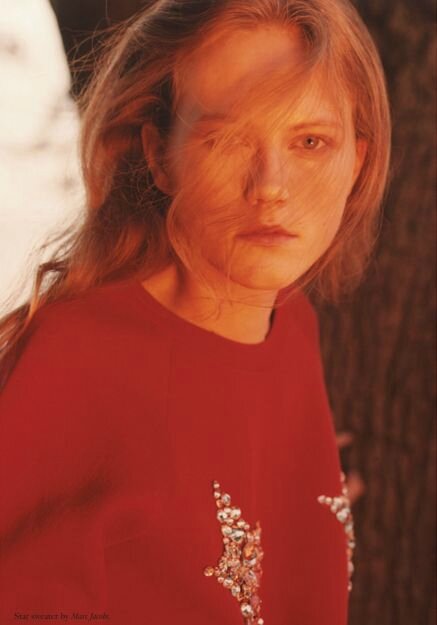 She is the Look, and the Persona: Julie Hooman – The dutch girl who does not look oh-so-effing-dutch at first sight and we could imagine being Polish, Danish, French, even Lithuanian or Brazilian. Means she might be slightly one of her own kind. Same goes for her collaborations with brands and the people behind them: she switches effortlessly from Prada to Ghesquière to Proenza, embodies the spirit of their collections with natural poise and personality. Just the same way she jumps from Robbie Spencer to Robi Rodriguez, from Harley Weir to Roversi and from Vogue to Modern Matter. And from kickstarting to skyrocketing, the path is now open: she's fine ready to start full-time and full-force.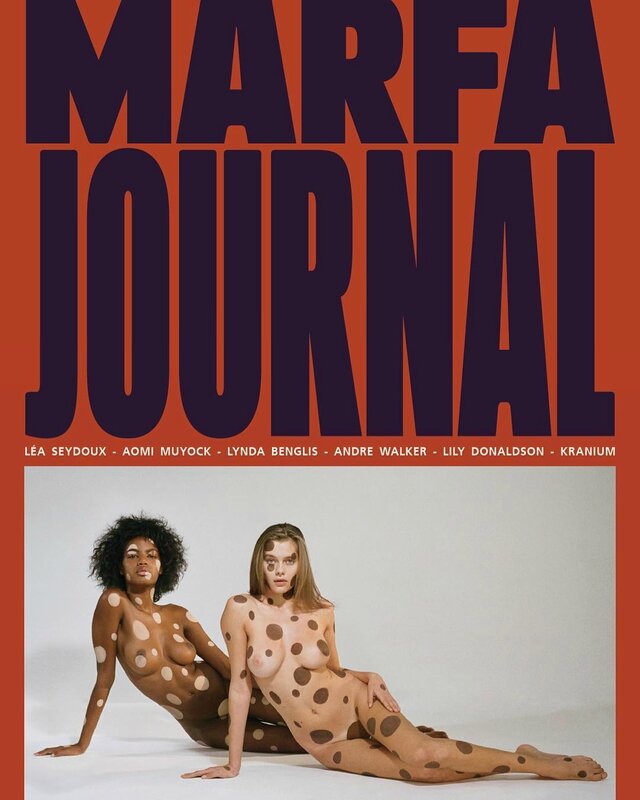 The Twisted Sisters: Solveig Mørk Hansen & Ebonee Davis – Solveig is more used to swimsuits than to sequins and Ebonee isn't going to contradict this as they both tasted the sunny highlights of Sports Illustrated. They're no real sis of course and haven't walked a single show as far as we know but they share one of the covers of Marfa Magazine photographed by Brianna Capozzi, no less. And as sisters have been in heavy demand these last four weeks judging by the overwhelming success of the Pavlovas and some noticed appearances of the Hadids, we thought it was about time to twist that trend a little bit, with taste and humour.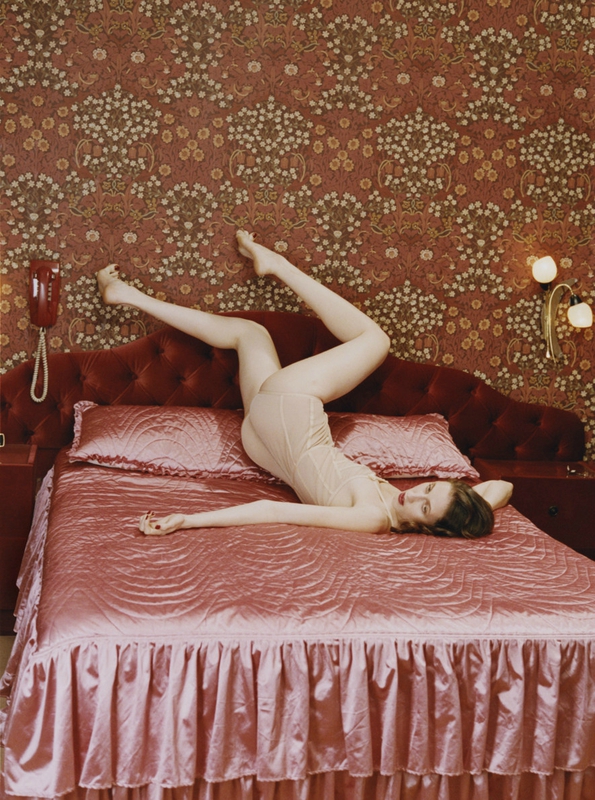 The One and Only Flagpole-Dancer: Anna Cleveland – Needless to introduce or reintroduce her again as she's the one who scores the biggest amount of articles here since the end of last year. Thank to Tim Walker's Hyeronimus Bosch (our strongest editorial moment in a long while) and to her peculiar beauty, our aesthetics and tastes enjoyed a warmly welcomed rebirth leading to our current quest for unusual-looking models able to standout for more than their whimsical faces. A quest for natural talents, effortless elegant performers always ready to push the boundaries of modeling, explore unknown and risky territories, explode the codes to reinvent themselves picture after picture.
Eastern Spaghetti: Olya Afanasyeva – If Katie Moore's copper bob is hot to trot and hip to slip, Olya's orange fringe smells like a euro-kitsch vibe, that bright and brilliant bad taste you can enjoy from cities of Western Germany to the russian Far East. And that daring do works heavenly well as hell on her! Breaking the codes (of eastern european beauty), the mold, the monotony and even the silence (some hair that screams this way quickly becomes the talk of the town), the next beautiful baby from Next showed that Tisci didn't need glasses to pick his favorites this season. He'd rather need some good sunglasses – we're almost sure she shines even in the darkness of Givenchy's backstage. From head, of course, to toe.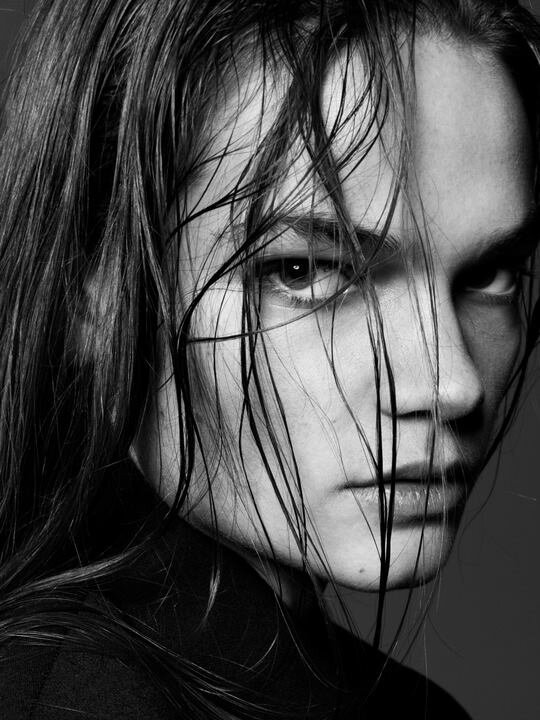 On the Right Slippery Slope to High Fashion: Caitie Greene – Some days, you feel everything turns out fine as hours go by and that's exactly what happened last night. After reviewing dozens of collections, analyzing countless castings and putting our eyes on hundreds of eye-appealing models, came Caitie and her minimalist yet flawless show-list. And just as the sun went down and we thought the working day was done, the news that Miss Greene was a part of Meisel's latest team for Vogue Italia became unavoidable. But the most important isn't that she got such a job, it's how it took her only one page to graduate from promising prospect to printwork princess, and how this sole page would have made the most exciting cover of the italian fashion bible for months. At least.
Slow and Stead Wins the Race: Julia Banas – It begins with front teeth, eyes and bikini shots, a couple test pictures and that might be all we had seen at that time. It took off with some early editorials, more front teeth and still this gaze, an abyss that would make you pleased or even delighted to sink. And while we were slowly sinking, Julia only had time for climbing to the top. Booking more, bringing more to the table with each new story shot, building a sort of silent legend and moving towards the greatest opportunities. Not unlike several other darlings of ours before, she walked her way at her own rythm, gathering tasty photographs whatever magazine they come from – she turned Marie-Claire into masterpieces with the help of lensman Arnaud Pyvka (above). Cherry on the top: she was the sweetest suprise at Miu Miu this wednesday. Kind of a royal final.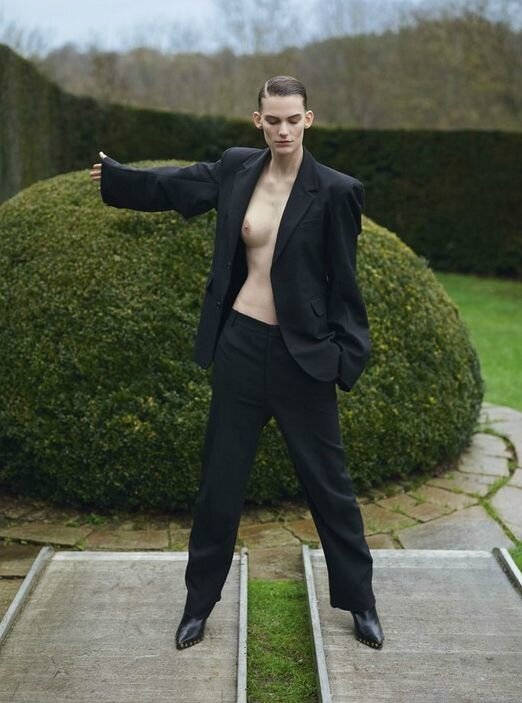 Cause You Were (Too) Young (Back Then): Lena Hardt – Featured here for the first time during the old days of FDIB, with some fantastic early pictures, sent directly by her mother agent (from the german unique boutique AM Management), Lena grew up from an androgynous teenager to the versatile young woman she is today. And her look, her appeal never stopped growing on us during these years with many unforgettable editorial pages before she began mesmerizing the most selective designers and directors. Out of question after all that to skip her here and now.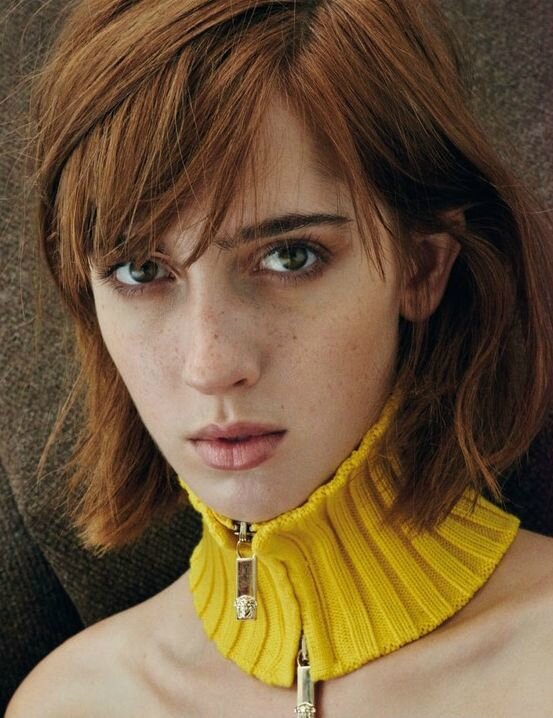 AKA the A$$ Whisperer: Teddy Quinlivan – We used to know a pencil-whisperer (didn't know before that encounter that pencils had ears but you know, it's fashion after all) and now we've found Teddy who seems to enjoy a topless moment next to some unknown donkey (perhaps next season's new face to walk Marc Jacobs or Prada, who knows, it's fashion after all). She's the one and the only so far able to make two haters like us totally in love with Instagram. The good thing is when you can't guess whether it is an actual editorial or a sneak pic taken by a friend or a streetstyle specialist.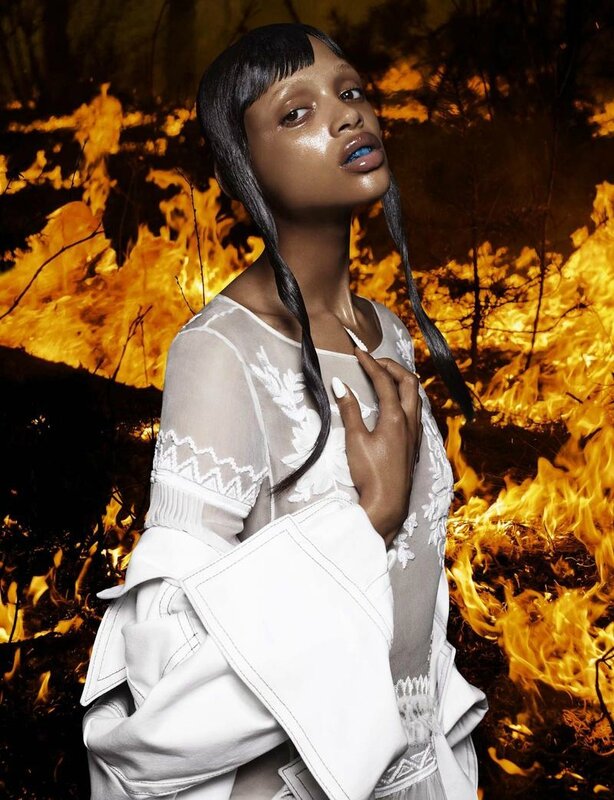 Edgy Had Never Looked That Cute Before: Aya Jones – Not the newest newbie of the crop but who wouldn't enjoy a selective and expensive bunch of shows next to a steady (quality) editorial pace, and it would only take you a few pages to know how her printwork is to fall for. The stamp of Aya is easy to recognize yet she also has the magical thing allowing her to perform another character when it's needed – just as in the outtake from an older issue of Numéro we chose as visual (and choosing among all the pearls of her portfolio was very far from the easiest task today).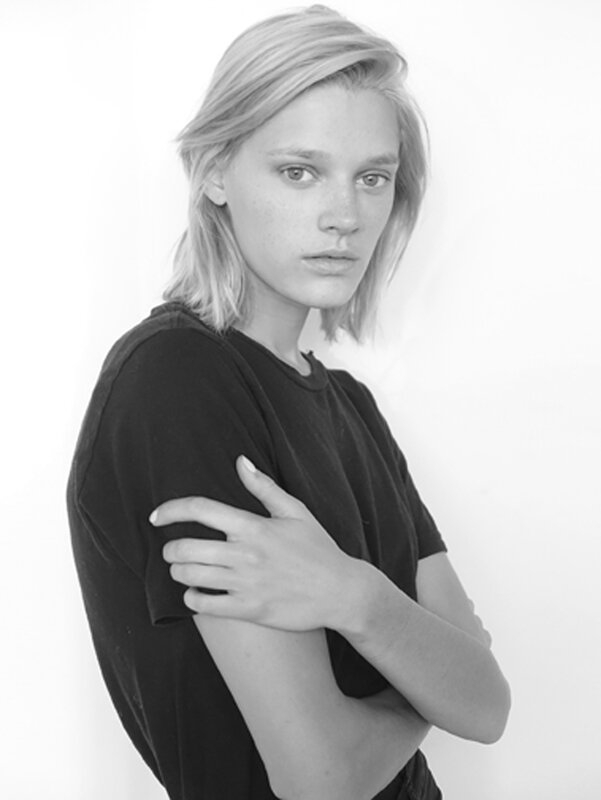 You Still Can Run but You Can't Hide Anymore: Leila Goldkuhl – Wouldn't miss a single opportunity to drop a note on her and feel like we hadn't had enough, lately. Praying to get slightly more to bite on soon as the last time we posted some editorial stuff of hers it was just the most georgeous things around. Soft power from head to toe, subtle looks and true tasks, she's also the sweetest and neatest on every backstage video as well.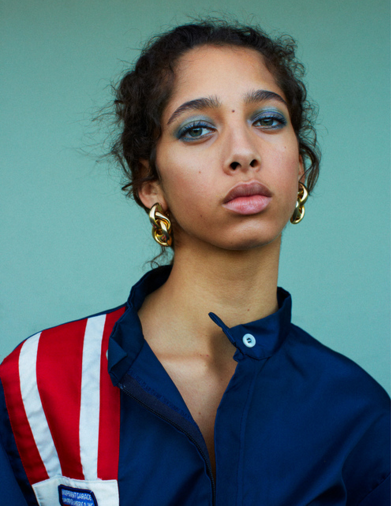 The Gaze to Gaze At: Yasmin Wijnaldum – She may have the love of the right eyes already, we believe the best is still to come. And actually about to come too if we refer to photographs like the one above (by Sam Nixon). Seems some already started to channel that uncanny beauty, that strange and mesmerizing energy dripping straight from these two eyes of hers.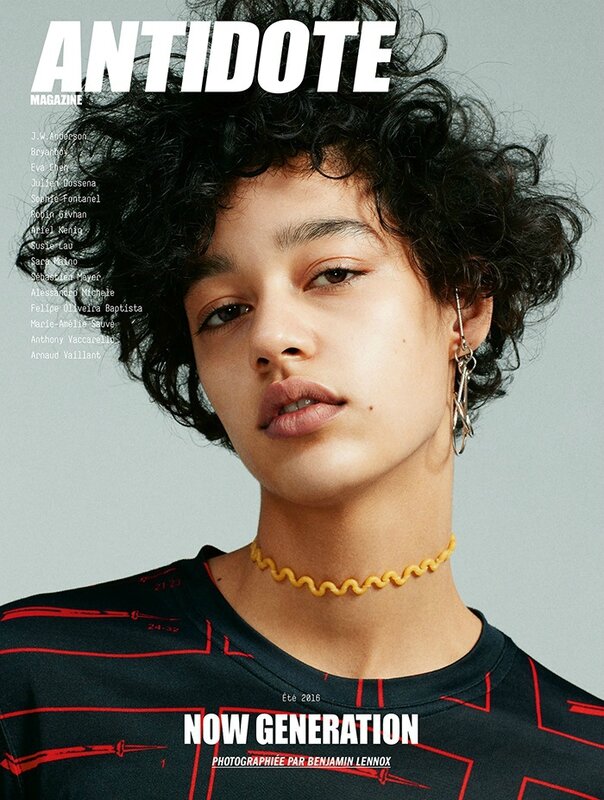 The Otherworldly Obvious One: Damaris Goddrie – Never without that one, despite she's been given a lot of space here already. It's just the 'just can't get enough' thing still going on and desperately not ready to stop. Ridiculously brilliant at everything she does, even at simply passing by and looking around if the sun does shine, Miss Goddrie got in stock one of the most interesting roster of the moment. She's got class, she's got style. Even when she throws you a slight smile instead of her signature pout. Rock on.
Commentaires
Poster un commentaire