16-05-16
When the Skies are Grey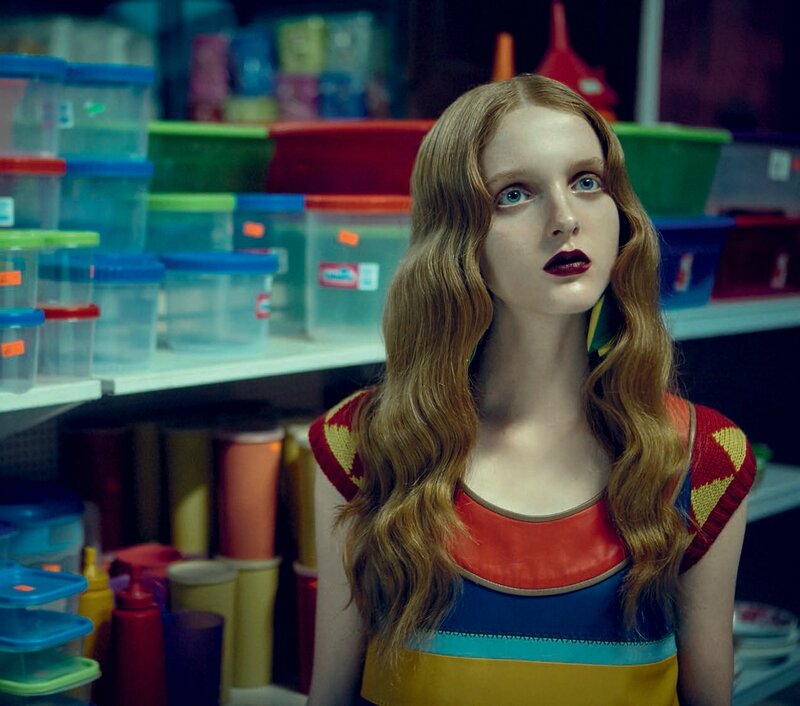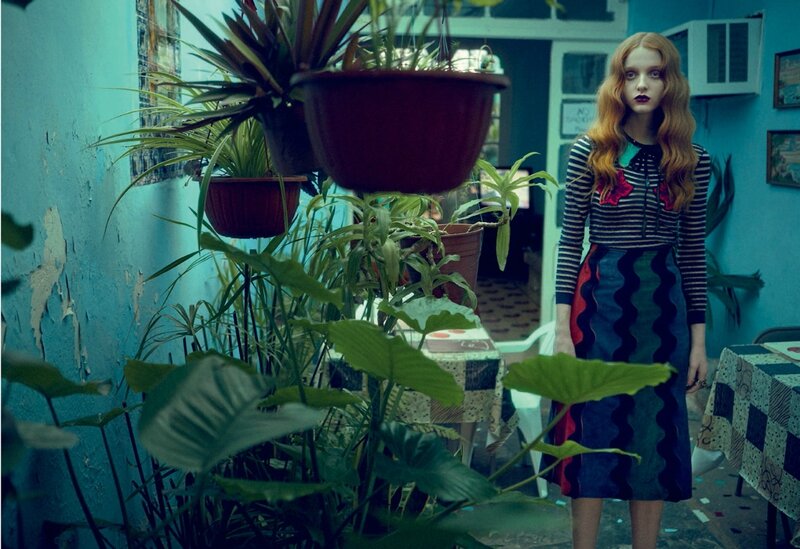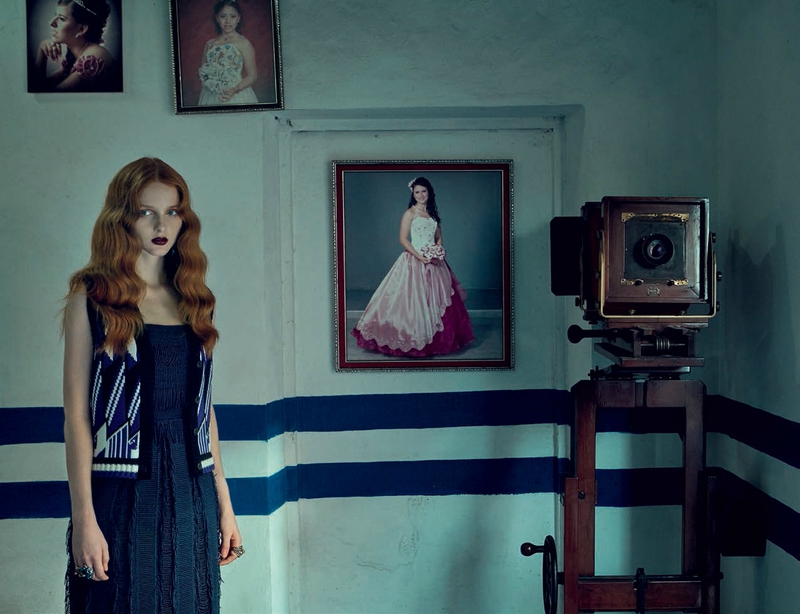 As kids, when the borders were still fences and it wasn't such an easy deal to cross the big river just to get some cheaper ciggies, we used to think the sky looked different in german cities than in our french hometown. A greater grey, we should say, grey like expensive pearls, soft and smooth with a slight touch of wholesome melancholy echoing the pavents of their broaders streets and more recent buildings, a grey that used to turn pigeons into divas taken away from their red carpet and green leaves into colorful witnesses of the majestic greyness around. It's not that we're in a mood for childhood tales but after a trip to Germany last thursday and looking at today's weather, facts and things drove us to Madison Stubbington's latest editorial stuff, both from german magazines that we found about between a restless hunt for bargain tobacco and a hunger for smoked cheese.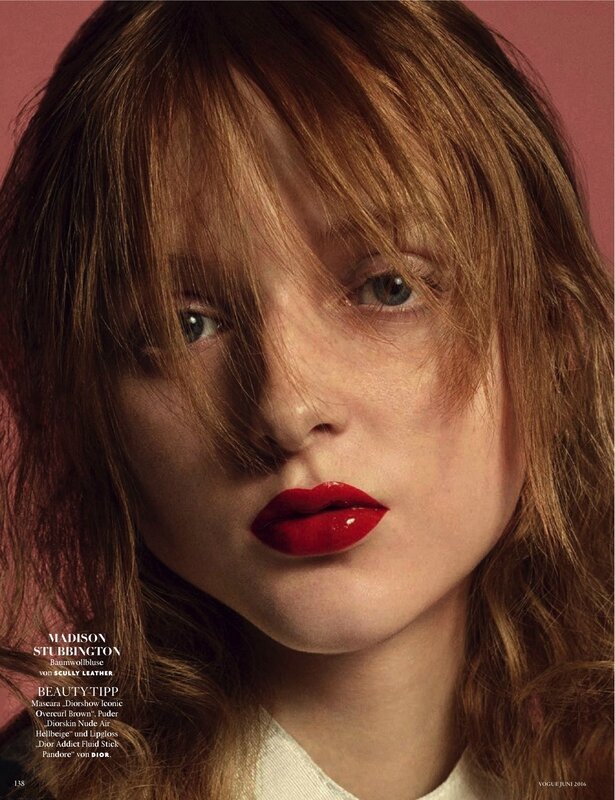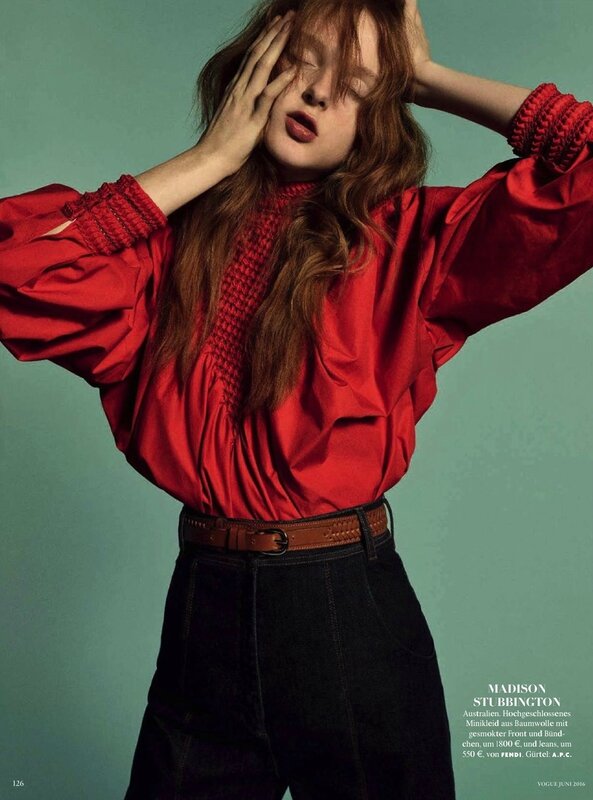 Maddie's name has been on our little papers for some weeks already, thinking of some good-old 'redhead issue' like we liked to write years before and the late love for her shown by german mags smelled like the perfect reason to pick up the pen to drop our prose. First batch of photographs comes from Harper's Bazaar and results from a session with favorite of ours Sofia Sanchez and Mauro Mongiello, it pictures some Yucatan dreams für deutsche verliebte Augen while the second round is straight out of Vogue's most recent ''new face'' series. We'd rather feel the thrill than feed the debate (whether Madison is a new face or not, she's newer than Lily Cole anyway, period) and if this simple yet efficient denim daydream by Luigi and Iango may not be an overwhelmingly innovative piece of work it's kind of hard to take our eyes of it – a perfect guide on how to spend our time on a bank-holiday afternoon, under a grey sky imported from Germany.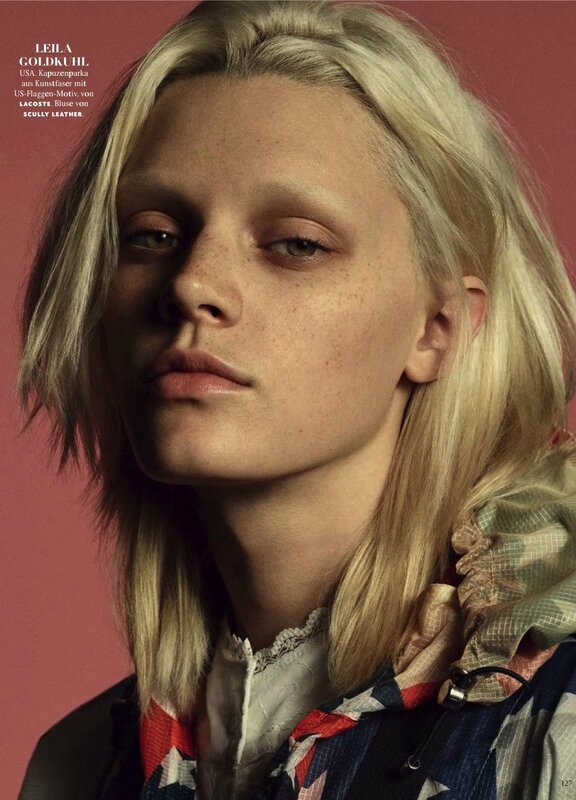 Nothing to do with Miss Stubbington, except for the fact it comes from the same Vogue story, but it was too much to resist: Leila Goldkuhl's solo page. Basically because we never get enough and days are too short, nights are too blind.
Commentaires
Poster un commentaire