09-09-16
Model Talking: Our Picks, For the Season and Beyond (Part I)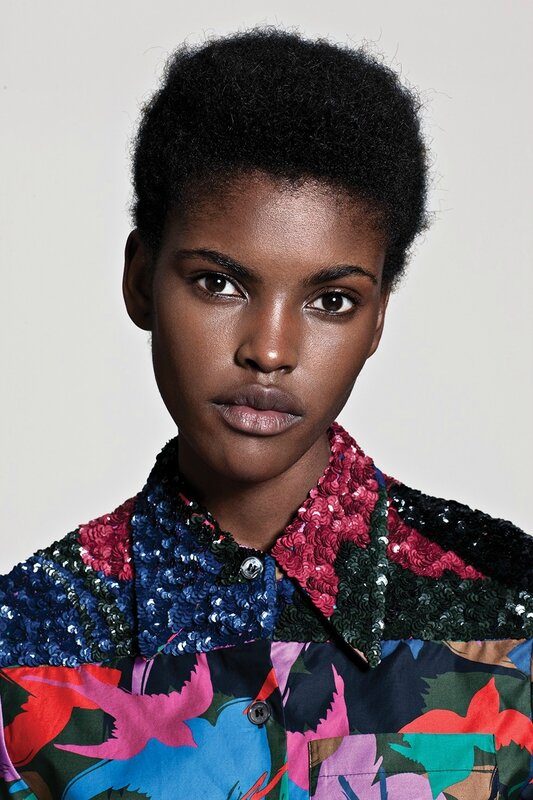 Here comes september (everywhere comes september) and it was about time to take a pen again and put together a piece of pictures and paragraphs on the models we look at, we love to look at and would love not to stop looking at for the weeks to come and far beyond. Way too many names and as many beauty types has led us to divide this story in a few parts. Here comes september and with it golden leaves and showtime, here is the first chapter of our ''picks for the season'' starting with Amilna Estevao, already a favorite of FDIB for a while and our enthusiasm hasn't fade away a single bit.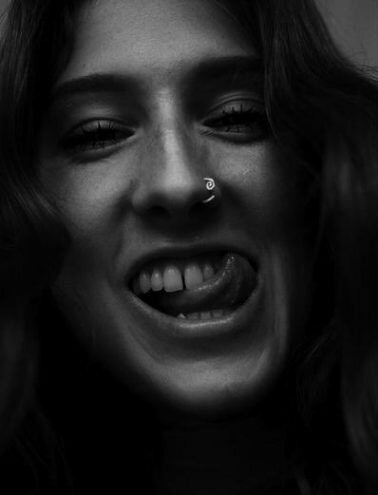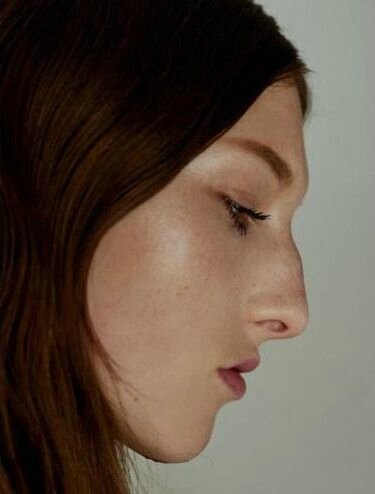 Featured here for the first of may, Jay Wright remains on the top of our list(s) especially when it comes to editorial performance. Devil-may-care, as graceful as laid-back, relying on her unforgettable face as much as on a very personal sense of style, the young and strong beauty from Next (and Mother Management, yes, another one from their incubator is about to taste her slice of success) has got the look and the book.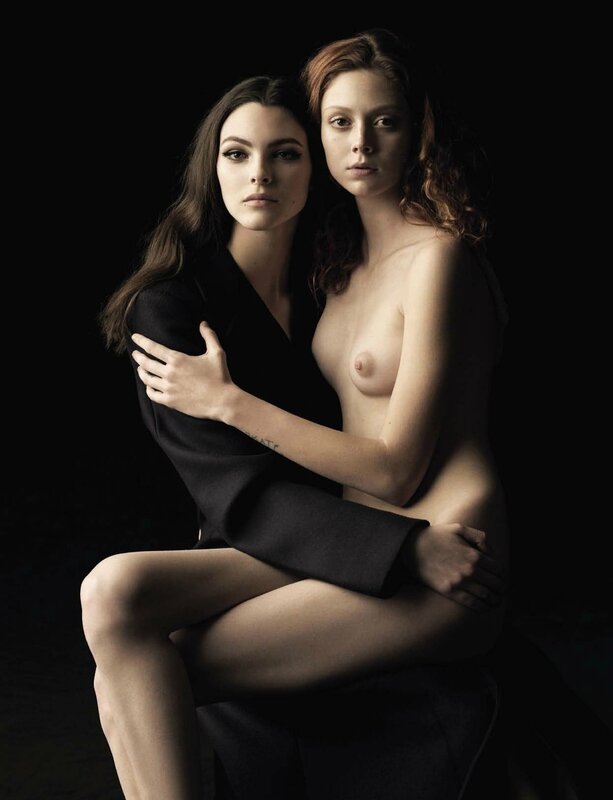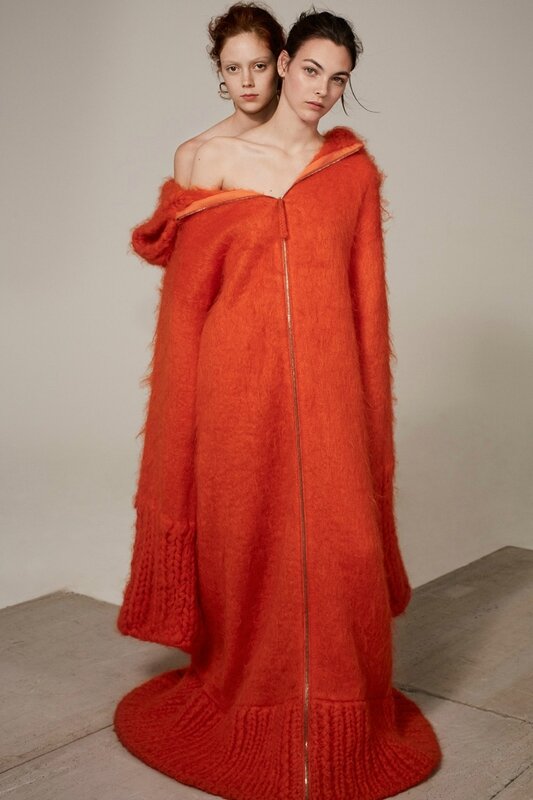 We don't have enough time, place and rhyme to drop a note on each beautiful baby we love and would love to promote a little more. That's how and why we also love combos and this one is the one, rocking editorial after editorial, side by side or on their own. Natalie Westling and Vittoria Ceretti appeared together for the first in Vogue Italia's main story by Steven Meisel (no less) and the epic duo striked back for Interview, portrayed together again (and very together) by Collier Schorr. If there are garments that are large enough for two, we hope to see them hit the runway like this too.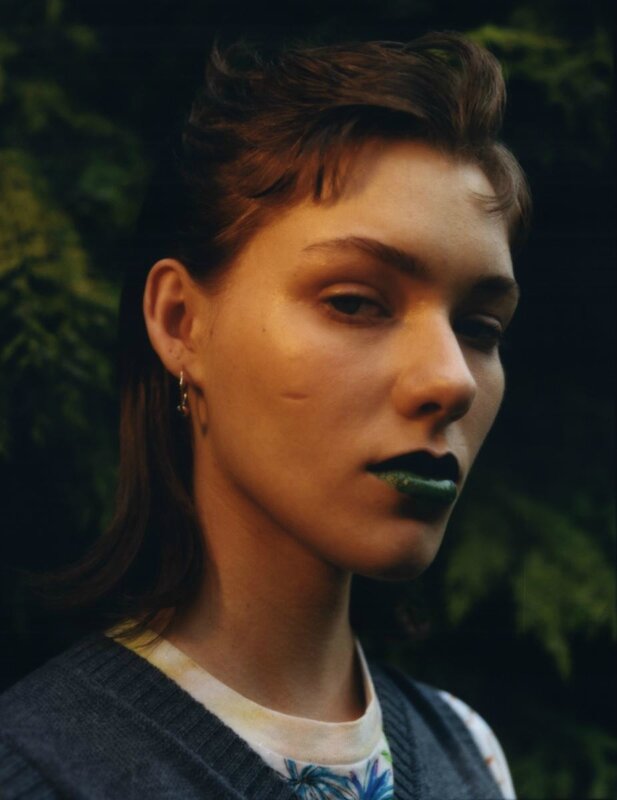 Latest addition and newest addiction, Supreme's new face Nina Serebriakova joined our list while we were already processing the writing. One photograph was enough (see above) but the whole book from early test pics to her bunch of digitals is worth a long look. In tune with our tastes, at the moment and beyond, she may still fit into the diamond-in-the-rough category. But rough or not, the gaze under her fringe is precious and powerful.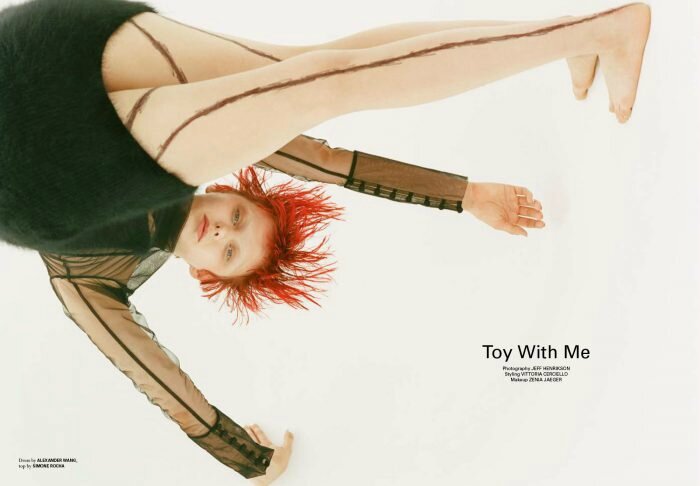 Most featured model on FDIB this year, Katie Moore is about to start her second season with bright red hair and has gathered a brilliant collection of editorial sheets since her appearance at Alexander Wang in february. Freshest materials available to illustrate our love for Moore (one more time) comes from Office magazine, shot by Jeff Henrikson. ''Toy with me'' the title says, and she seems ready to play another round. We seem too.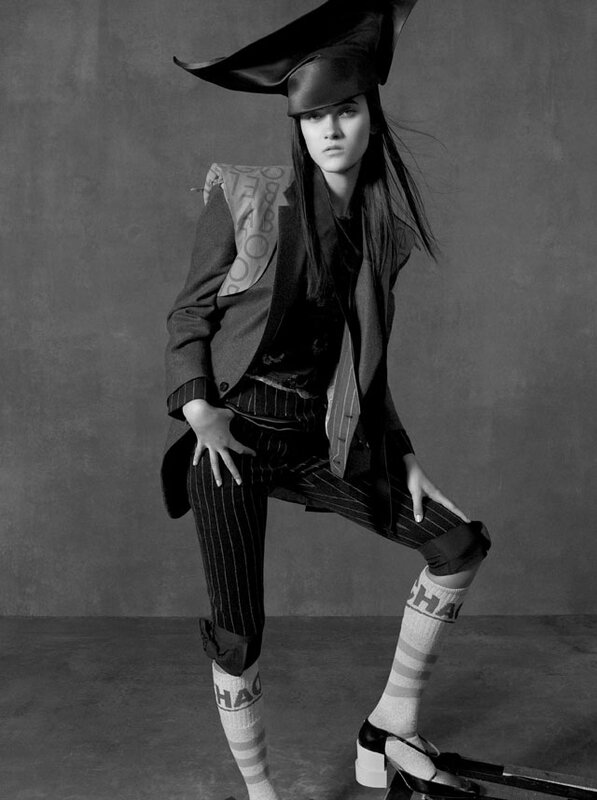 She's one of these models we wanted to feature, more than just once and never got the right opportunity, so, let's create it today. Greta Varlese's die-hard momentum is turning into a rock-solid career made of plenty of breathtaking photographs – just like these from CR Fashion Book by Rory van Millingen. The more she shoots, the more she scores and the better she models, for the greatest pleasure of our hungry eyes.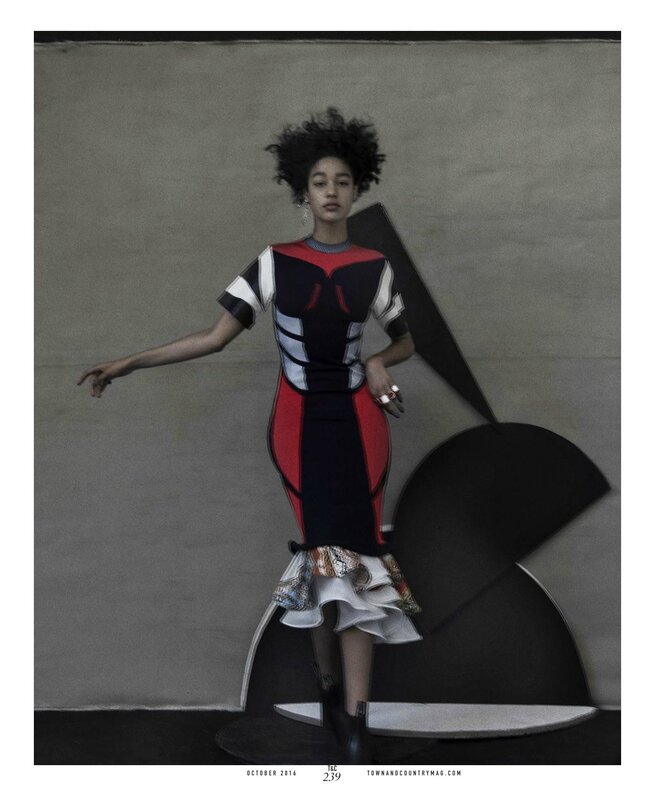 Closing the first part of our fall fashion tale is no other than Damaris Goddrie and we thought the best way to celebrate her beauty and talent was to choose a picture from her second collaboration with Sarah Moon, quite one of these winning teams we do adore, when the photographer and her model share that kind of magical connection leading to equally magical visuals. Let her keep on spreading this sort of witchcraft everywhere else now.
Commentaires
Poster un commentaire