14-07-10
Top Players

Playing Fashion issues N°1 to 5
It's official yet still playful, Playing Fashion plays monthly as the first magazine of its kind in Ukraine. Journalists, designers, photographers, stylists, models and undescribable artists with a vision are invited to play in that glossy open space where visual statement is the key word and almost nothing else matters. playing has never been so serious but still playful, taking a look at what it means to be an individual in a standardized society.
So let's imagine a gorgeous glossy newspaper (well a magazine but for all of you that like the size of newspapers and the smell of fresh paper... it is a bit of a newspaper) that lives for and from fashion and everying going around it from Paris to Russia via Ukraine and back to New York via london and on and on.

Veranika Antsipava @ Ford (NY) by Maxim Repin, issue N°2

Anu Koski @ Brand (Finland), FM (London), Women (Milan)
by Emma Tempest, issue N°5

Alla Kostromichova @ Women, issue N°1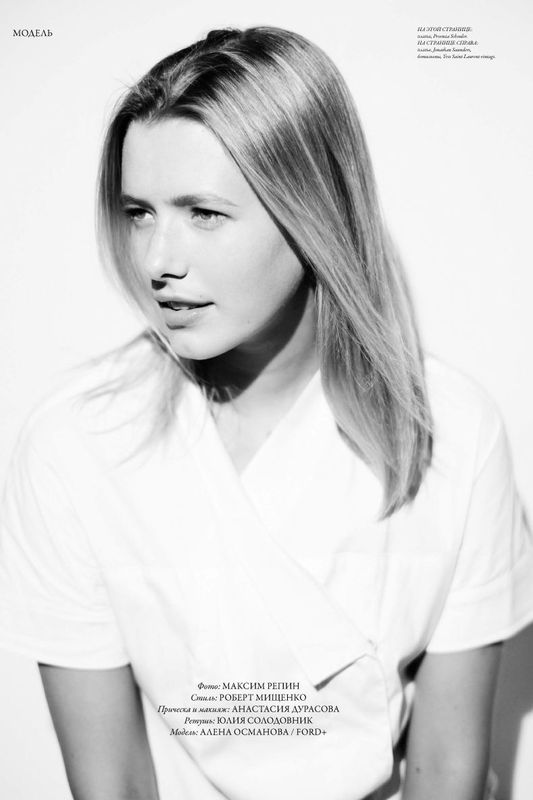 Alyona Osmanova @ Ford (NY) by Maxim Repin, issue N°6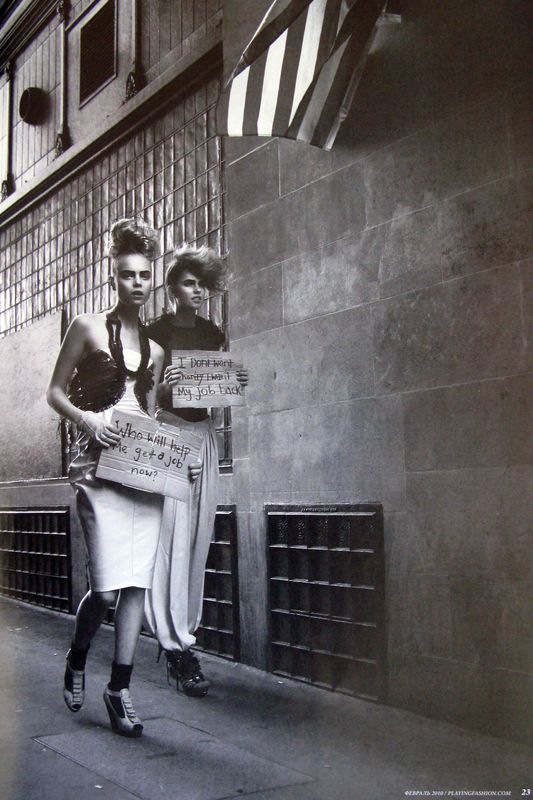 Dasha @ Storm, Julia @ Elite (Paris) by Nikolay Biryukov, issue N°3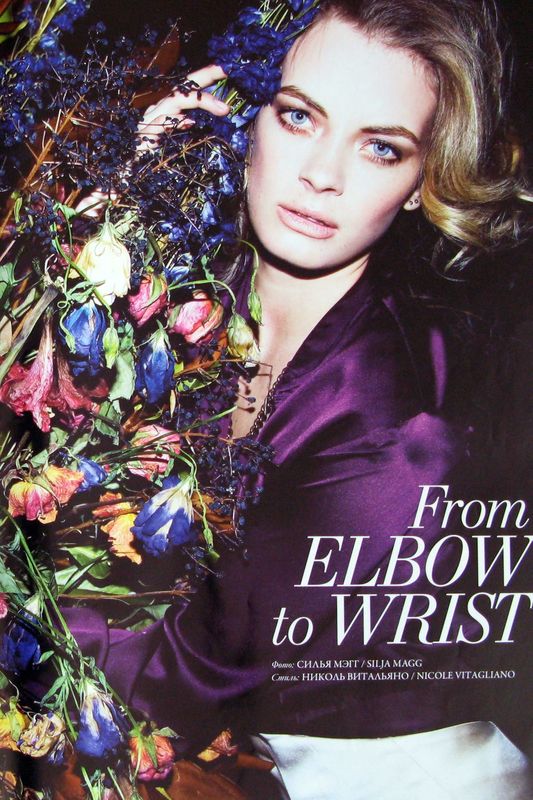 Julia Dunstall @ Mode Models, Marilyn (NY) by Silja Magg, issue N°4
If after this short overview here, you want to see more and know more, we've made another little medley on J'avoue J'aime where you can explore the magazine from every angle and get all the complementary information on the magazine. If still hungry for more, there is also a lovely feature on Fashion Gone Rogue which is a worth a look.
Commentaires
Poster un commentaire