22-03-10
Meet Eddie (Vogue Dot Eye Tea)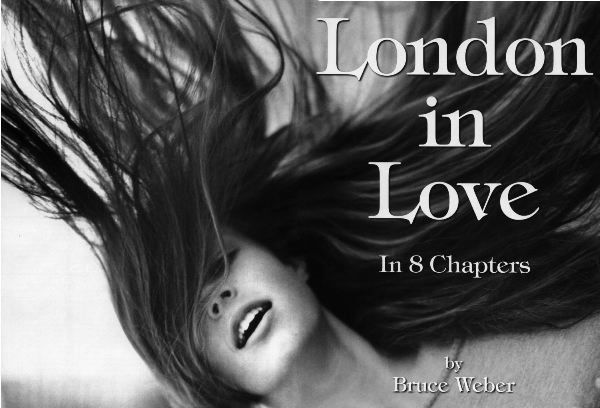 Edie Campbell @ Joy (Milan) certainly makes you love London but we're talking about Vogue Italia.
Just got a notice from Joy Milan this afternoon that said Edie Campbell was featured on Vogue Italia's website (simply type www.vogue.it and there you go!). A pretty portrait we took time to read on a busy day and even spend some extra twenty minutes to discover the whole site. In depth. Already went there and already liked, now we can say we love it. To describe briefly the entry on Edie, you'll learn there how she got caught in the Vogue-system and scored a Burberry campaign, what she eats, where she lives, that she thinks her style is "poor" and what's her favorite (soft) drink. If reading is not your cup of tea, the collection of pictures is worth a look as well (check it out here). But what really decided us to drop a few words on the topic, and take the opportunity to feature Edie's story in Vogue by Bruce Weber by the way, is how we just got smitten by the website and its concept.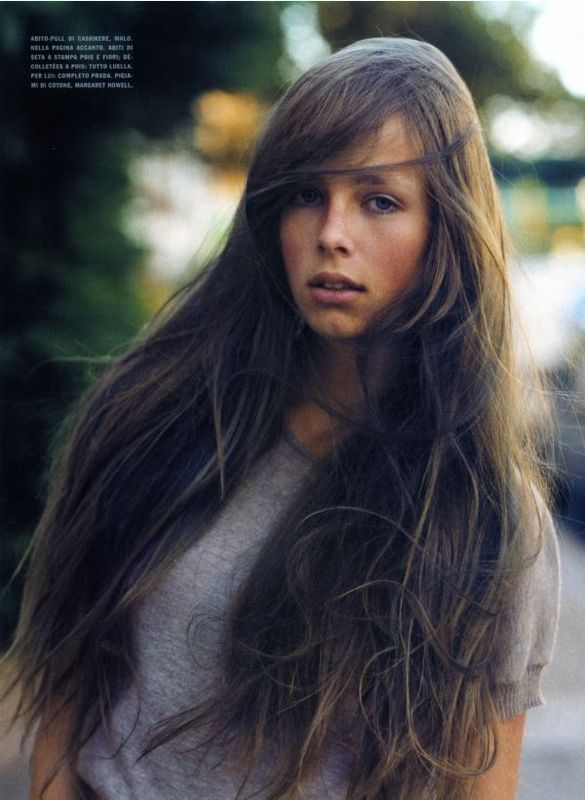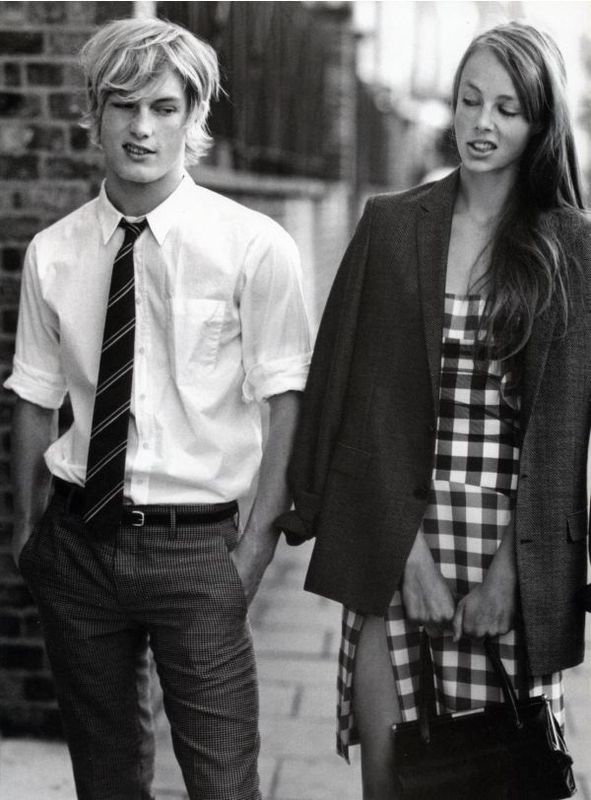 An edition of Vogue or any magazine without its own site is becoming hard to imagine these days. A good one, relying on a rather innovative concept is a totally different thing, most of times. But it seems Vogue Italia took this challenge quite seriously and came up with a couple of smart ideas for its own webpages. Best one is certainly the "Stars" sections which includes all models, supermodels, new faces and other "Voguettes" -- we've always been in love with words and that kind of idioms is quite delightful for our eyes. The New Faces part is especially striking and shows that a magazine can pull out the right amount of creativity to make this totally relevant. We've never or rarely seen something as focused and on-topic in this field and it was almost natural for Vogue Italia to fill this void. The magazine's image and reputation are indeed quite related to some picky model-castings from the cover-stories to the beauty pages. Just to give you a proper idea of what picky means nowadays, consider their new faces lineup includes logical names from Alina to Simona via Julia and Kirsi then add Lizzy Burden in the role of the perfect "outsider"as the cherry on the top.
Commentaires
Poster un commentaire