02-03-10
Cabs for Cuties*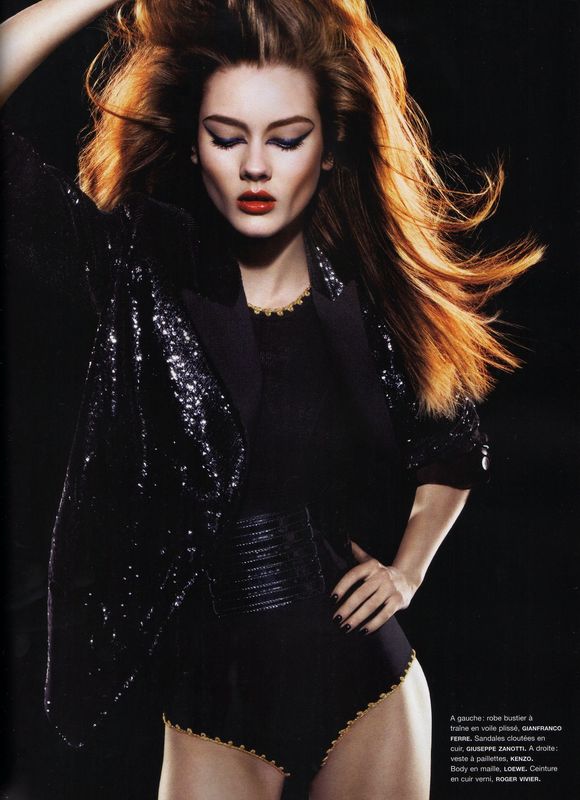 Jac @ IMG, in Numéro 111 by Miguel Reveriego as scanned by elsaskywalker from thefashionspot.com
Exclusive. That little word with a long meaning and a variable definition. How does a girl become exclusive. From many mouthes, you will hear by "signing an exclusivity contract with a brand" and they might be yelling it at you as if it was the most obvious thing on earth. Well, this is a kind of exclusivity as it prevents the model from working with anyone else for the whole duration of that contract. But does it really reflect or grant an exclusive status ? Does this really set her apart from the crowd ? Legions of more or less "exclusive" bookings, with or without proper contract to state it, have appeared on catwalks and even on magazine's covers and pages. Designers, casting directors, photographers and labels trying to make sure the girl is "theirs". But once again, does this really put her in an extra class all of a sudden ? Our answer would rather be negative, fortunately or unfortunately depending of the point of view.
We see a model as exclusive when she has something clearly -- and we insist on clearly -- different to offer. Which means something literally special and which would make her extremely hard to replace. Or to skip when it comes to castings for a show or an editorial. This is likely to happen when, even after several booking for other designers, a very well-known and highly respected one cannot not include her in his lineup. Best example we've had during the last few seasons is no other than Jac, the Mozart of modeling at IMG who started early, gracing a few remarkable pages before making her actual debuts on New York runways. Which means everybody knew who she was when she arrived in town or even before for the well-documented eyes. Jac didn't begin as another fresh face out of the blue but as the highly anticipated wunderkind. She didn't do her first steps as an exclusive for this or that brand but took a more regular yet very select and high-level way before opening Calvin Klein during her first season. And then became really exclusive as no one, including CK, wanted to or even just could skip her because she has already been exposed somewhere else.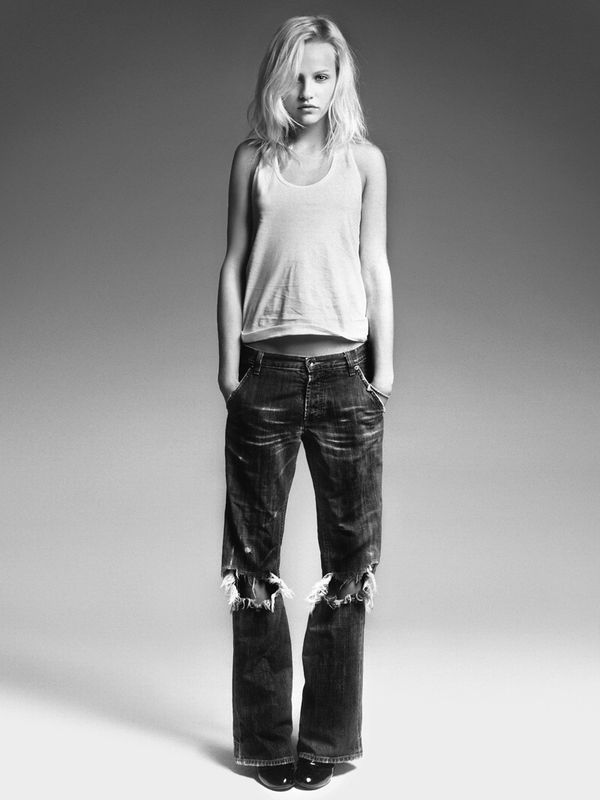 Ginta Lapina @ Women, pictured by Seth Sabal on his Fashion Diaries (to visit and bookmark).
She may have a totally different look -- way tinier and blonder than Jac -- and almost the opposite career pattern but in the end the results are pretty similar: demand couldn't be higher than it is now. Ginta Lapina is working with Women NY for a few seasons now and finally made her way as one of the most remarkable models of her time. And the key of such an impressive evolution in her career might be the very selective policy in the management backing it. While it was really worth to see Jac doing as much as possible, Ginta was this kind of girl that should take it slower then increase the pace before striking full force. Step by step, from one single appearance in New York (and Proenza Schouler was definitely a good spot) to a much longer showlist in Paris within the same season. One year later and Ginta is still on tracks, with an impressive amount of top level runways wherever she went. Quality remains as high as on first day but number went from one to countless names on her list. Introducing then developing then blossoming, there is no magic in this -- just management.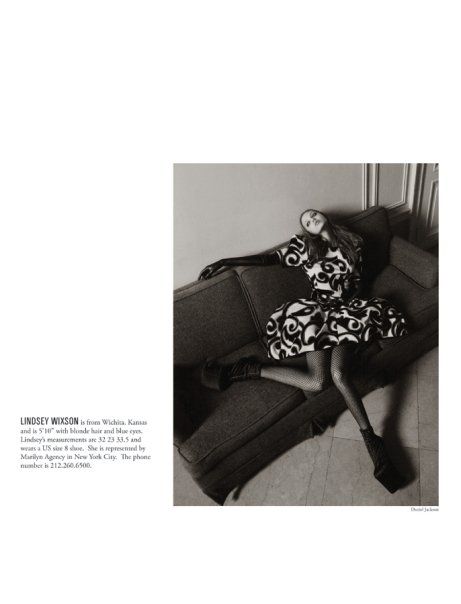 Lindsey Wixson @ Marilyn, reblogged from the agency's facebook page*
Last but not least and some of you may disagree a little with our approach of her story, Lindsey Wixson. Launched by Prada ? Hard not to mention she opened the show last season or appeared as only girl in Miu Miu's current campaign but there is definitely more than "just" that behind Lindsey's unmatched success among new faces over the last few seasons. Unmatched -- we're not afraid of the word, we just had to realize her impact on the fashion world goes slightly beyond her bookings' boundaries. More than having walked for many of the most coveted designers, her presence in modeling is close to becoming a statement per se. It might not change the rules but she set herself as a unique character in fashion, combining the most uncanny features with a cheerful attitude. So, what's exclusive in Lindsey ? Lindsey herself and that's it. The model as a geniune and unique character, and that's where we found the moral of our story: treat the model as a brand and your agency as a label.
*Title as well as Lindsey's picture are rip-offs from Marilyn NY's facebook page. We didn't plan it this way but as we came to our conclusion we thought of dropping a few words on that part of model management too. There might be no 'real' Marilyn blog as there is a Women blog but their facebook is updated as blog and more interactive combined to relentless tweets. No matter what the support is as long as it helps the agency promoting its work and image, beyond the single aspect of communicating on the latest news. Blogging seen as branding tool. During NY Fashion Week, Marilyn's amazing presence on Facebook or Twitter increased the feeling a model was represented by them and was a major part of a their image. That's how we learnt Lindsey's favorite music includes Death Cab for Cutie and got our fab title for this entry.
Commentaires
Poster un commentaire